Review: The Sum of All Thrills at Innoventions East at Epcot
By Dave Shute
OVERVIEW: THE SUM OF ALL THRILLS AT WALT DISNEY WORLD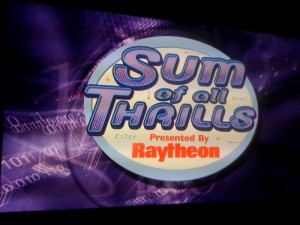 My niecelets and I recently tried out the The Sum of All Thrills at Innoventions East at Epcot. 
All of us loved it–one roller coaster avoider susceptible to motion sickness (Dinosaur is too much for her), one roller coaster fan, and one super coaster fan. 
We recommend it for all those tall enough to meet its height requirements (48 inches to ride at all; 54 inches to go upside down), except for those with moderate or worse motion sickness, or claustrophobia.  It's a blast!
It's a little hard to describe, but basically you piece together, fine-tune, test, and then ride a simulation of your own roller coaster, bobsled ride, or jet plane ride.
MORE DETAILS ON THE SUM OF ALL THRILLS
 
There are a couple of steps to the ride.
1. You get briefed on how the ride works, and how to design your ride.
2. Then you design your ride. 
First, you pick a type of ride–bobsled, jet, or roller coaster
Then you pick one of several basics paths offered to you.  (These are offered from least wild to wildest.) 
Then you play with the basic path–stretching the hills to be higher or lower; increasing or decreasing your vehicle speed
Next, the system tests the combination of your chosen path, hills, and speed, to make sure it will work.  If it won't–for example, if you have designed too high or low a speed for the path you have built–it tells you, and you fix it
Then, to continue your design, you get offered another set of possible paths to pick from to add to what you have designed so far, and you go through the same steps of speed, height, test, and revision.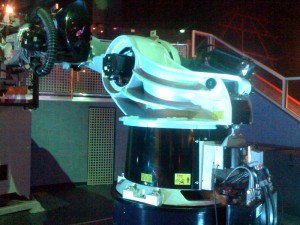 3. Once you complete your ride design, you move to another area, and settle into a very small chair attached to a robot arm that, once your ride starts, will go up, down, around, and even–if you programmed this in–upside down!
A completely enclosing cover lowers over your head, shoulders, and upper body.  On the inside of the cover is a video screen, which presents to you the visual aspects of the ride you designed.
4. Then you are off, riding what you chose and modified!
THE SUM OF ALL THRILLS FOR THE FAINT AND THE FIERCE OF HEART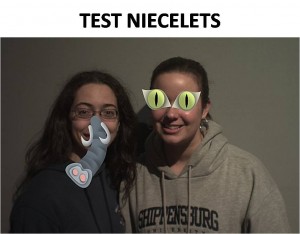 I was lucky in this escapade to have my test niecelets with me. 
I love roller coasters, but one of my niecelets hates them, and is susceptible to motion sickness as well, while the other would ride the baddest roller coasters in the world all day long if she could.  (Those are my test niecelets in the photo.)
Test niecelet number one–not a fan of roller coasters at all, and susceptible to motion sickness–found that she could design a ride that she had fun with that did not kick off any of her physiological or psychological alert buttons.  She thinks pretty much anyone could.
Test niecelet number two–the one who loves coasters–thought this was a terrific ride for any super coaster or thrill ride fan. She particularly liked the inversions…and that she got to design it herself!
That said, you can't simply design any route, speed, or height you want.  You pick from the choices you are given, there will be some curves, and you do have to design enough speed in for the ride to pass its computerized tests of whether or not it would work in the real world.
So no, you can't design it to go straight, level, and slow!  But even so, you can have a great time. 
Moreover, if what you end up designing looks like a little too much for you–you don't have to ride it! The ride also has a red "panic button" that you can press while it is running to abort the ride.  The presence of this button will be particularly reassuring to those subject to claustrophobia or motion sickness.
Note: this ride can handle a maximum of 48 people at a time–16 being briefed, 16 designing, and 16 riding–so lines develop quickly.
RELATED STUFF