New Year's Eve 2018 at Walt Disney World
By Dave Shute
2018 NEW YEAR'S EVE AT DISNEY WORLD
What's known so far is that New Year's Eve festivities and fireworks will happen at Disney World on December 31, 2018 at Disney World's Epcot and Magic Kingdom theme parks, and also at the Magic Kingdom on December 30.
Disney's Hollywood Studios currently has no special New Years eve events on its calendar, but in past years has done something at midnight as well.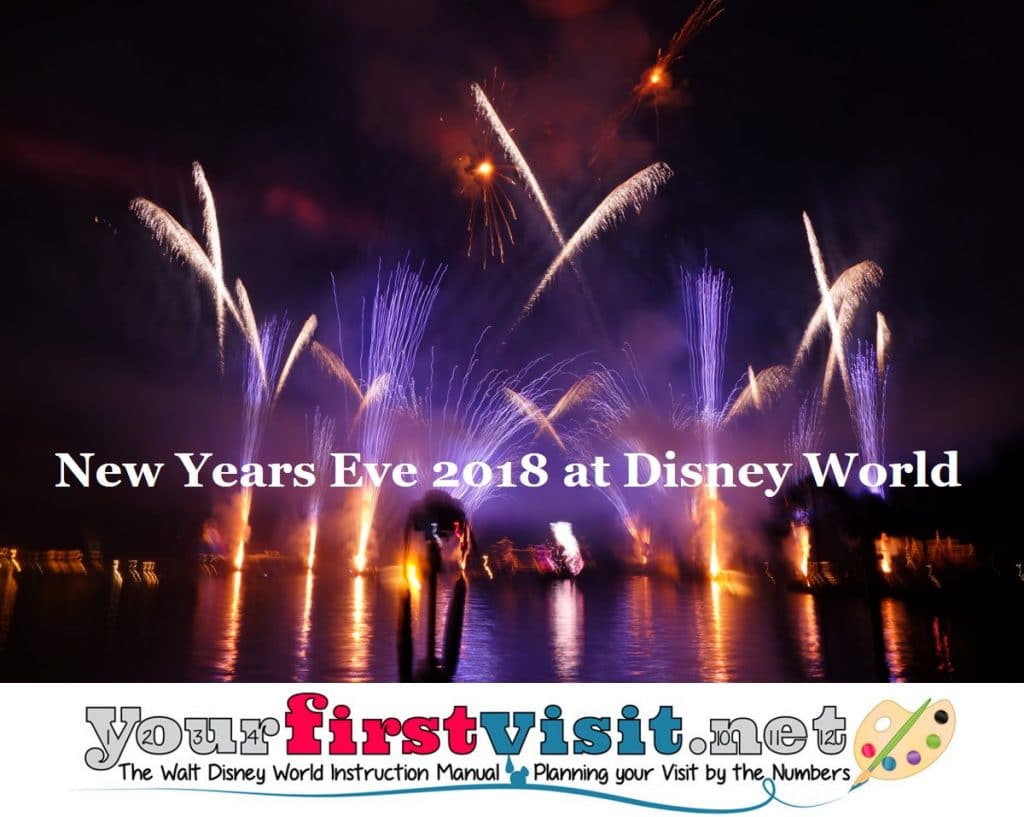 The Animal Kingdom in the past has had no special New Years fireworks events–usually attributed to not troubling the animals. This makes it the best park to visit for those trying to avoid crowds. Everything will be wildly crowded, but the Animal Kingdom will be less so, and Magic Kingdom and EPcot will be overwhelmed.
Based on what's already in the calendar and the past, the schedule will look like this:
Epcot will be open until 1a on New Year's Eve; Disney's Hollywood Studios likely until at least midnight, and the Magic Kingdom likely until 1a or later
The Magic Kingdom will have special New Year's Eve fireworks at 6.30p and  11.50p
Epcot will have its Illuminations fireworks show at 6.30p and New Years Eve fireworks at 11.40p, plus DJs in various pavilions
Disney's Hollywood Studios likely will have fireworks at midnight
Magic Kingdom will have the same fireworks at the same times on 12/30/18. This date will likely be a little less crowded than 12/31.
Note that alcohol is not available at the Magic Kingdom (other than at a few restaurants), but is available at the other three parks
DISNEY WORLD PARK CLOSURES ON NEW YEAR'S EVE
Disney closes parks due to crowding often on New Year's Eve. "Closes" means closed to additional guests–those in the parks do not have to leave.


Follow yourfirstvisit.net on Facebook or Twitter or Pinterest!!
RELATED STUFF