Review: Frozen Ever After at Epcot
By Dave Shute
FROZEN EVER AFTER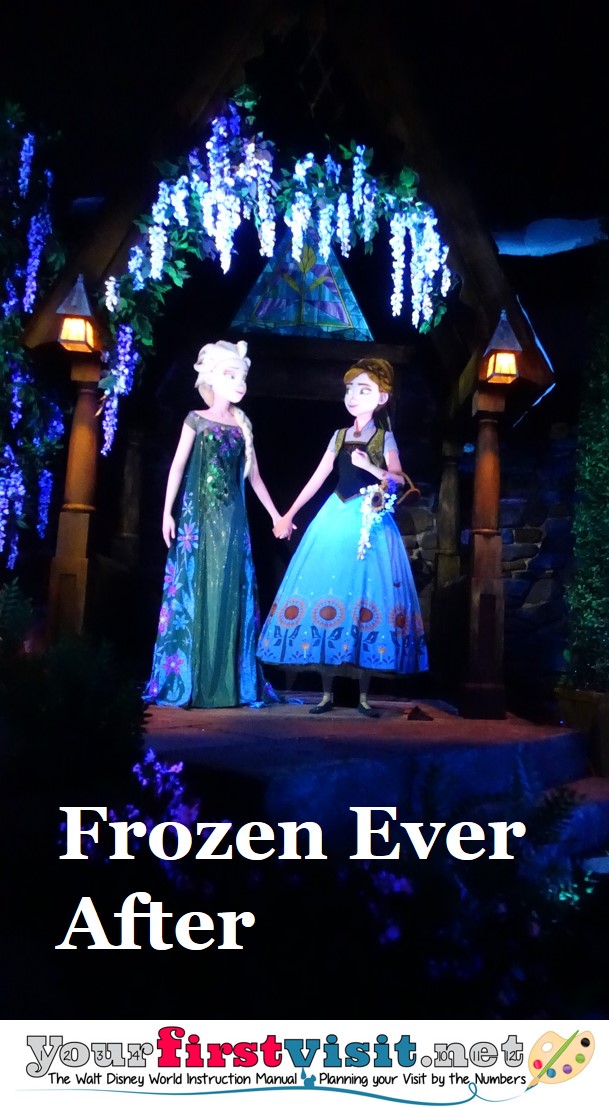 The ride Frozen Ever After replaced Maelstrom at Epcot in June 2016.
Using essentially the same ride system as Maelstrom, it takes you into and out of a special Summer Snow Day Celebration in Arandelle, along the way revisiting all of the key characters from Frozen and from the short Frozen Fever.
(See this for Jim Korkis on the background to this ride and the Norway Pavilion, where it is located.)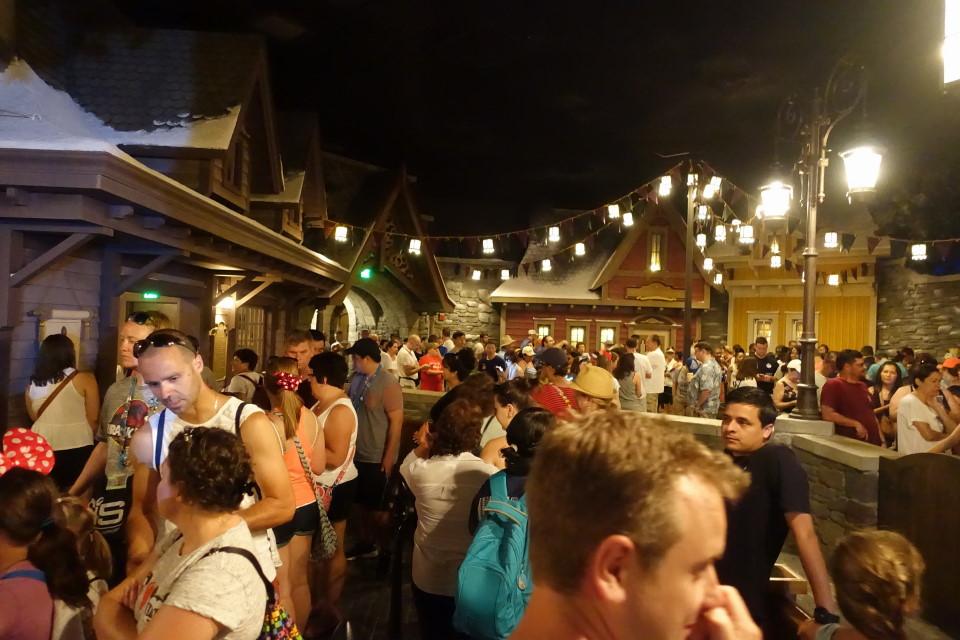 You begin in a village that contains Wandering Oaken's Trading Post…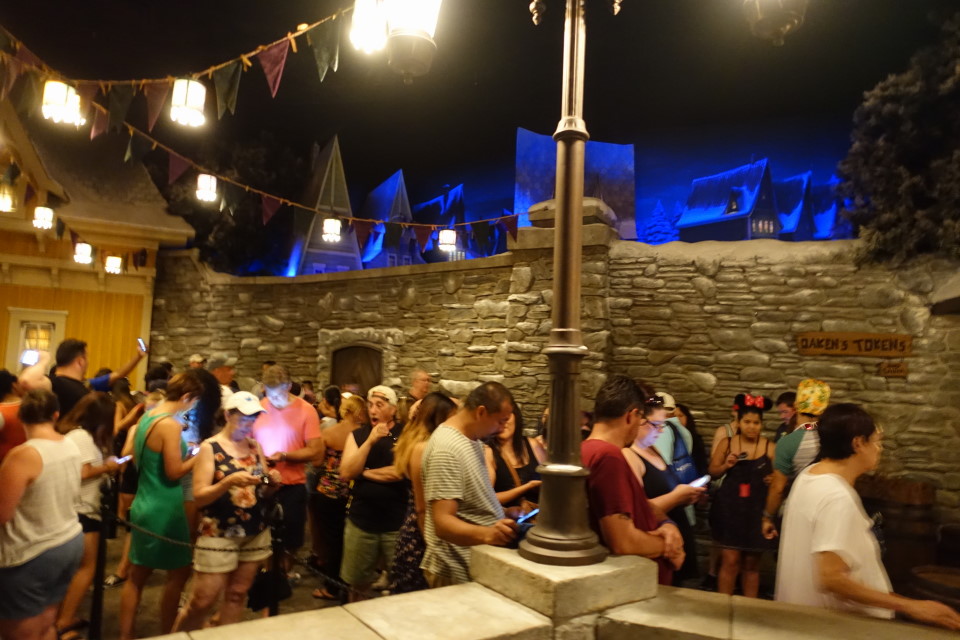 …from which, curiously enough, you can see Hogsmeade in the distance.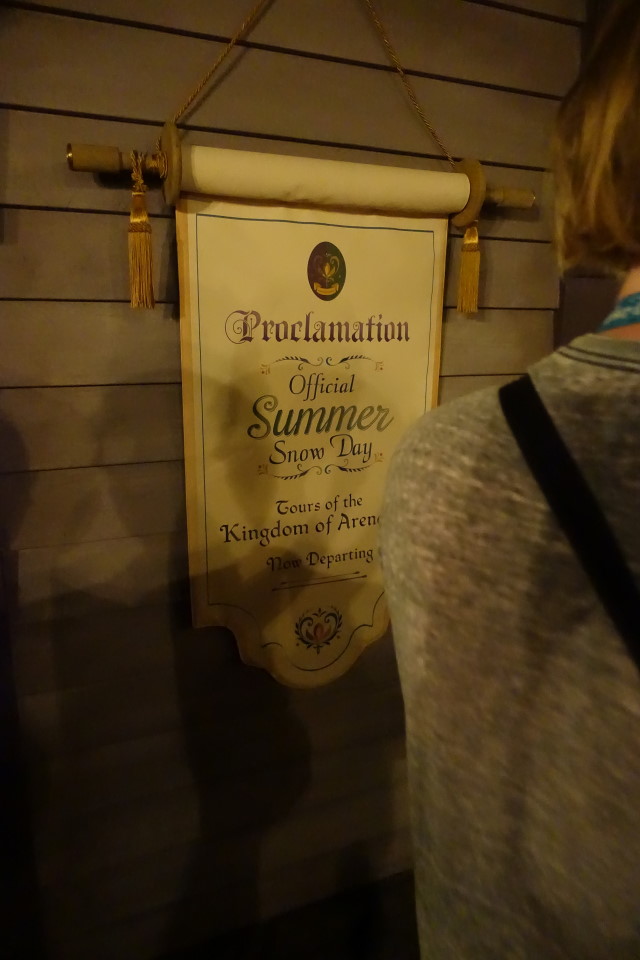 Just kidding.  You then pass a sign that gives you the only hint of the story of the ride–that is a winter day in summer, and that you will be touring Arandelle during the celebration of it.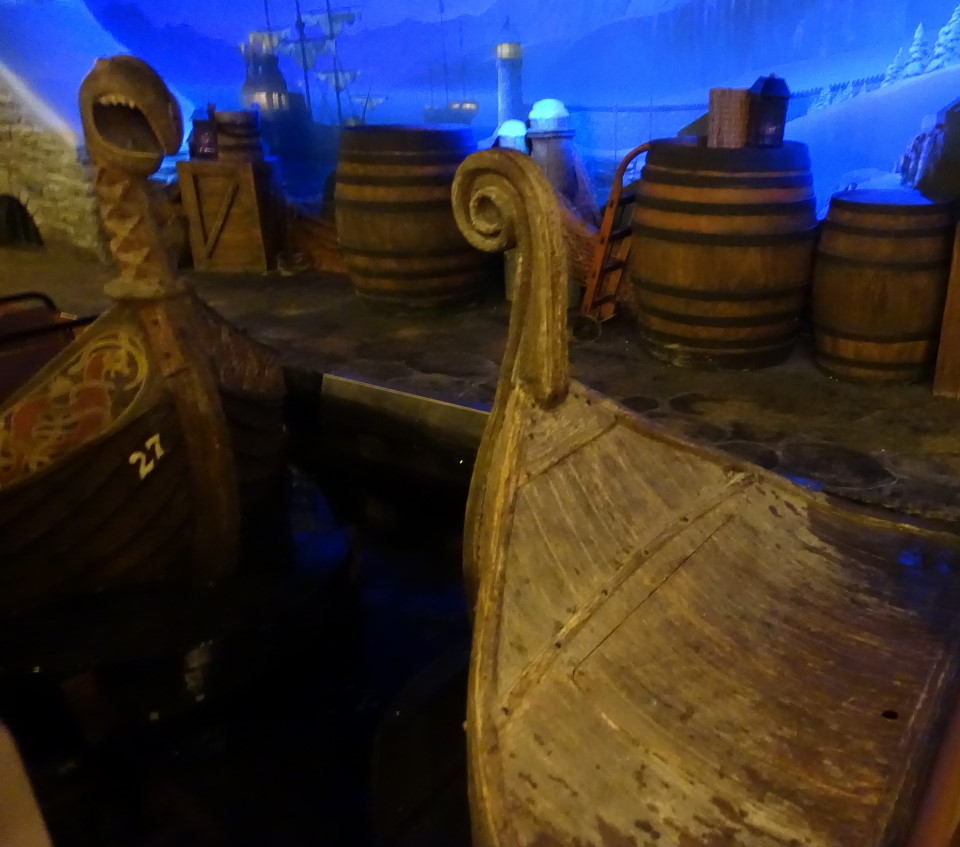 You board boats…
and visit with the key Frozen and Frozen Fever folk. The animatronics and setting are very well done–my pictures don't really do them justice.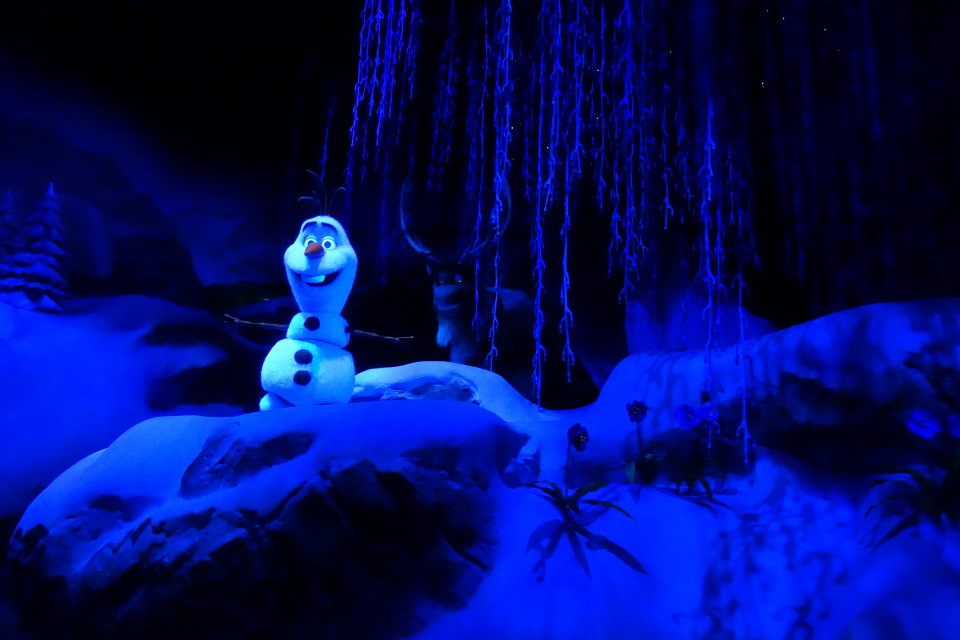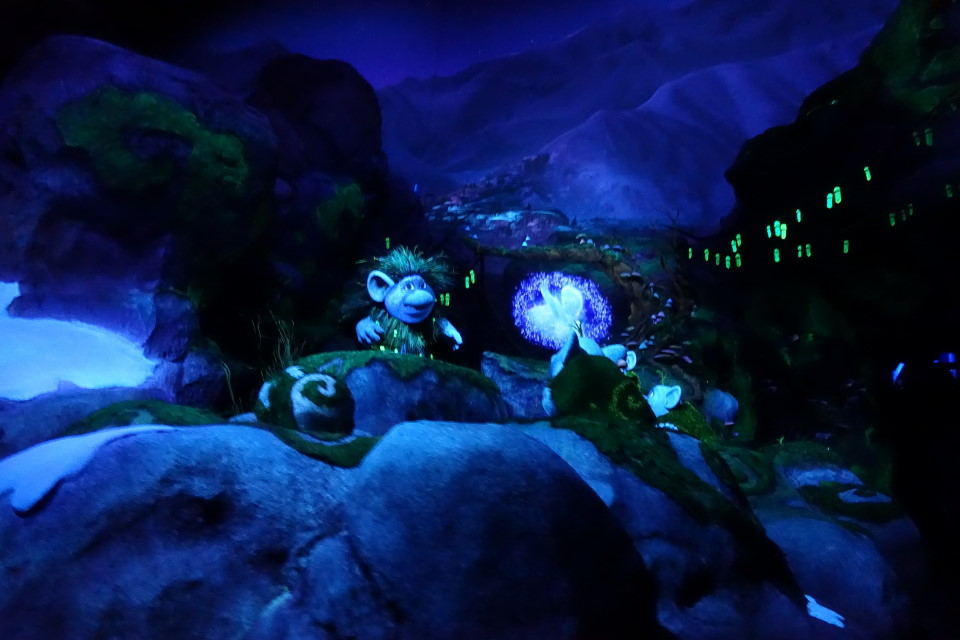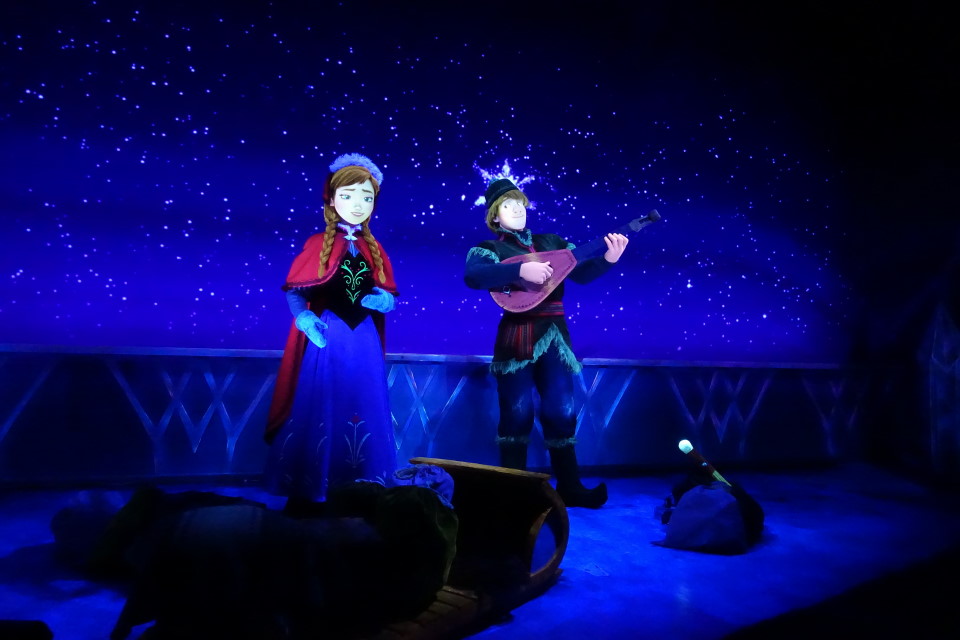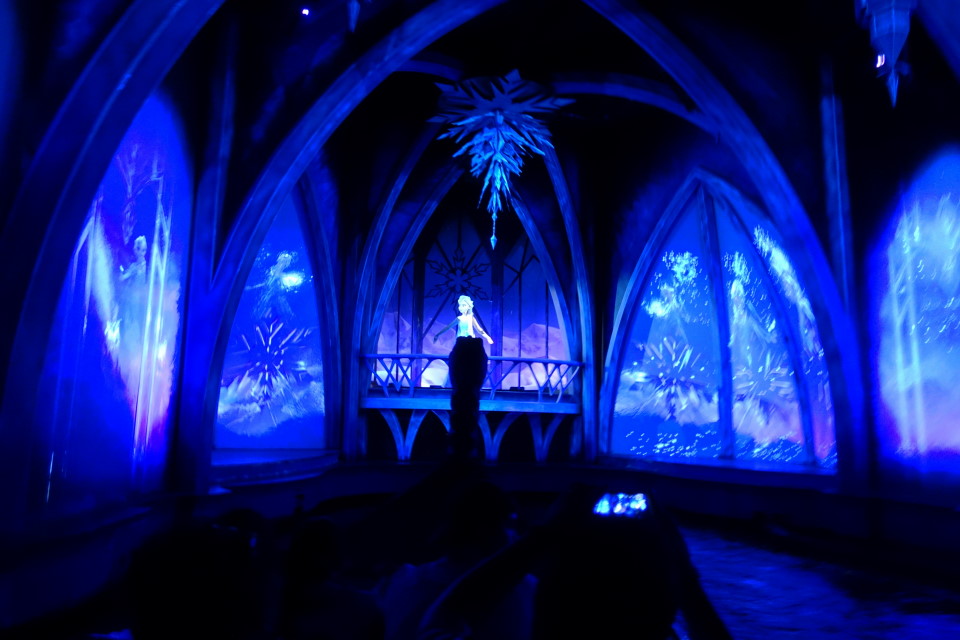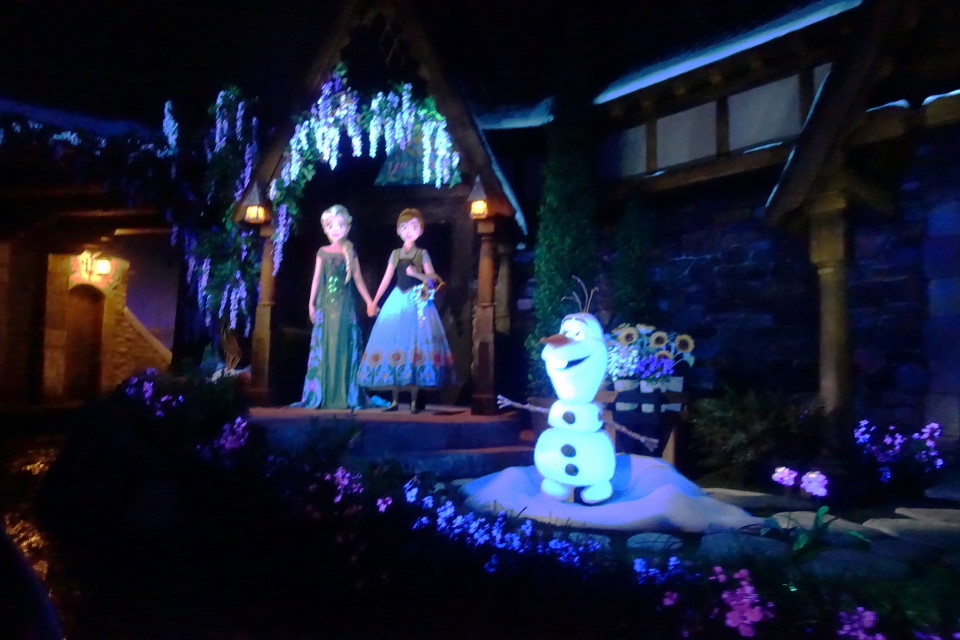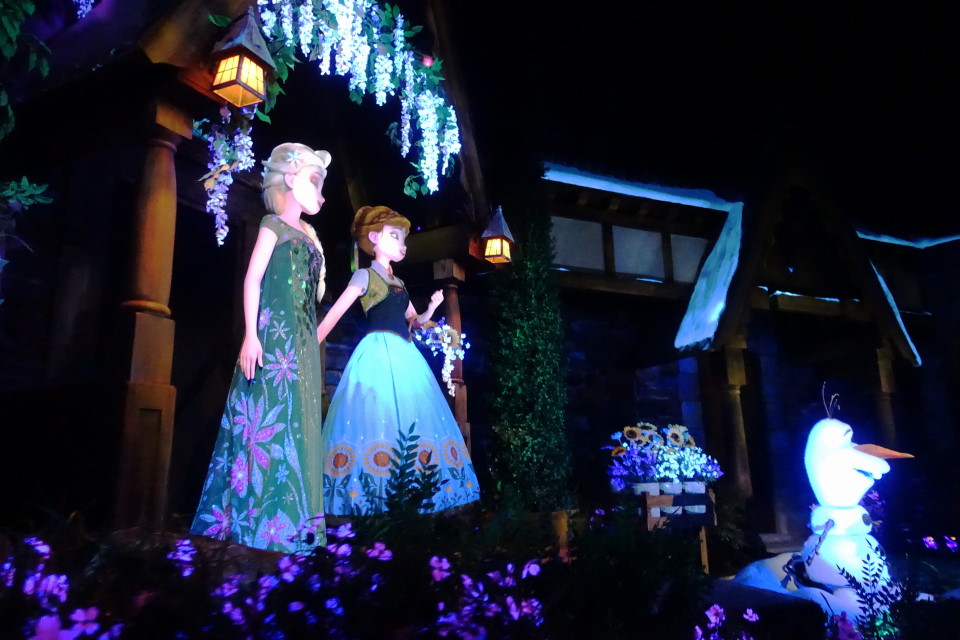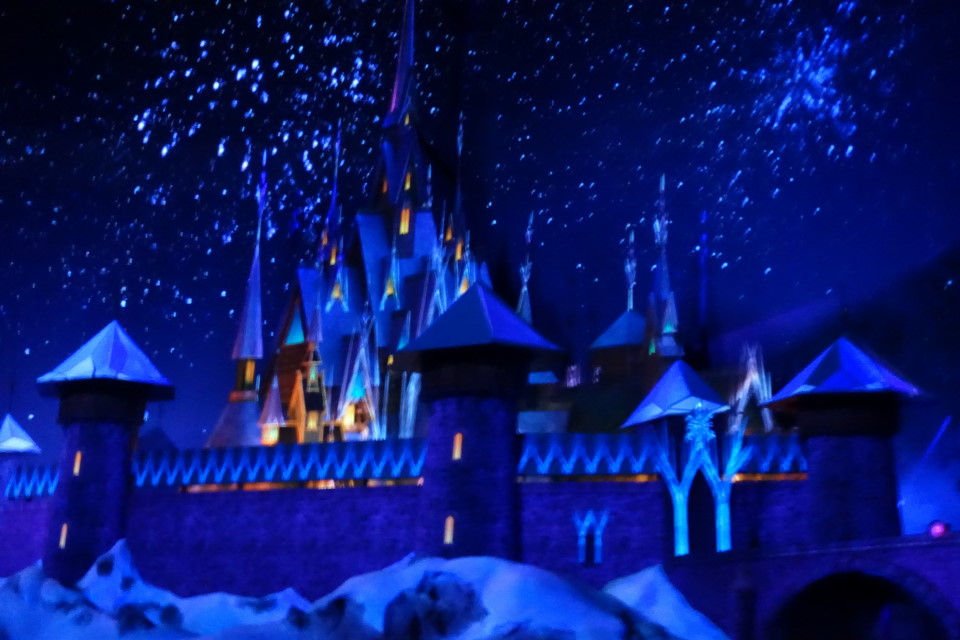 You will also, as you might imagine, hear some familiar tunes!
A must-see for those who love the movie and its songs, there's not much to this ride for anyone else. A family trying to negotiate a minimum Frozen dose for their trip would be better served at the Frozen Sing Along at Disney's Hollywood Studios, where humor makes that show of broader appeal.
The use of the old ride system means that this ride has a relatively low hourly capacity of about a thousand people.
As a result, you should aim for FastPass+ or ride it at park close.  The low capacity, proportion of rides allocated to FastPass+, people coming from early breakfasts, etc., breakdown history, etc., means that counting on low waits by arriving early may be a bad bet.
For more on strategies for trying to see Frozen Ever After while avoiding long waits, see this from my co-author Josh.


Follow yourfirstvisit.net on Facebook or Google+ or Twitter or Pinterest!!
RELATED STUFF