Dining at Disney's Port Orleans Riverside Resort
By Dave Shute
For the first page of this review of Disney's Port Orleans Riverside Resort, see this.
DINING AT PORT ORLEANS RIVERSIDE
Dining at Disney's Port Orleans Riverside is located in the main Sassagoula Steamship Company building. Here you'll find a fun little bar, the River Roost Lounge, the table service restaurant Boatwright's, and the quick service venue the Riverside Mill.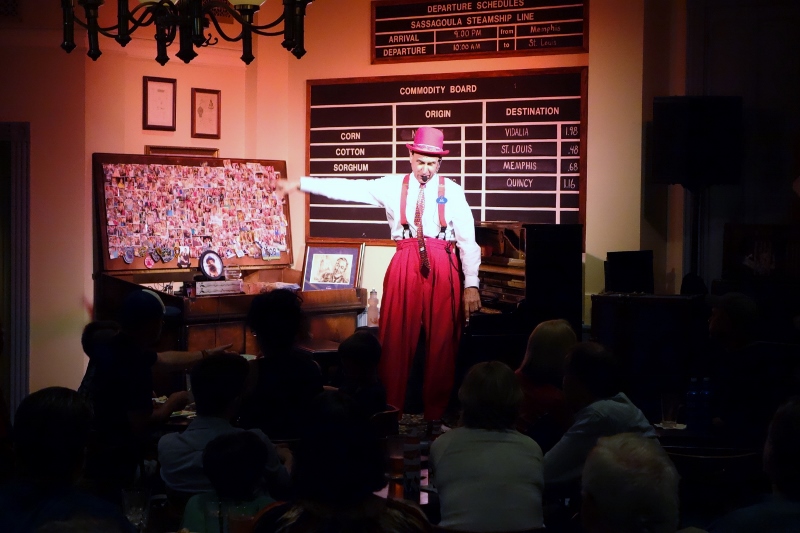 The River Roost is a charming bar, home to "Yehaa Bob" Jackson's singing and comedy show most Wednesdays through Saturday evenings.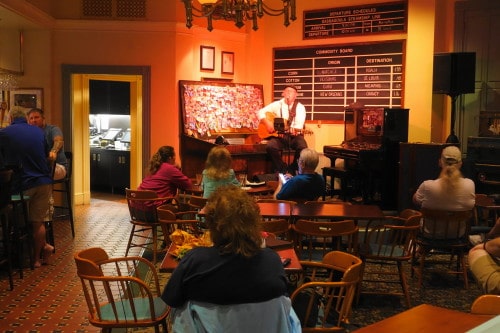 Sometimes you'll find other entertainers here. It has a pretty sound menu, of which the Mardi Gras fritters are kinda required eating.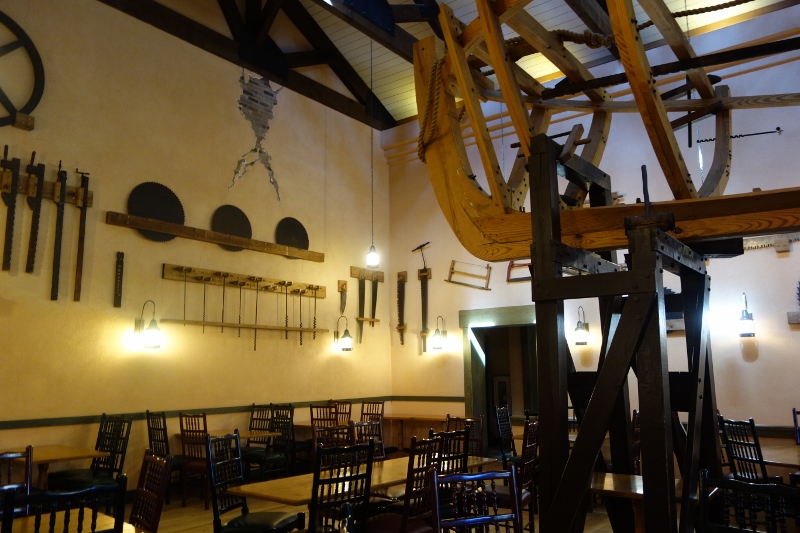 Next is Boatwright's, a table service restaurant open for dinner.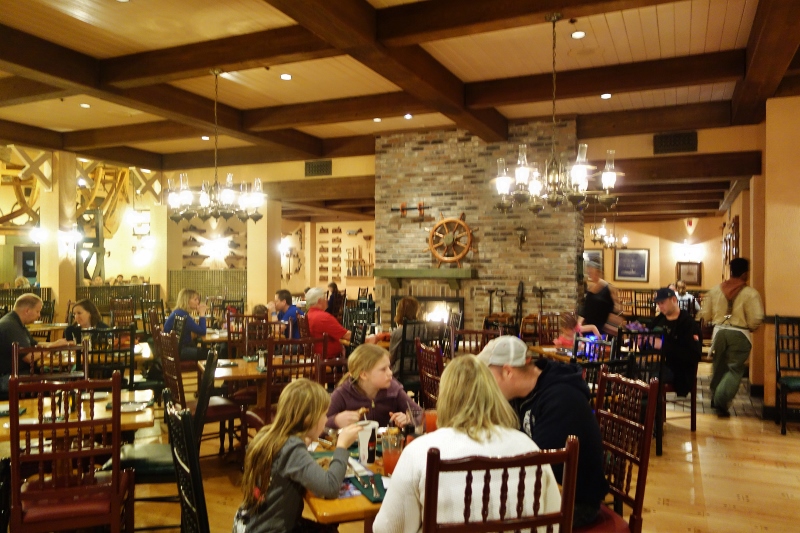 It's OK–not worth a special trip, but fine if you are already staying here. The review of Boatwright's from our book The easy Guide to Your Walt Disney World Visit 2020: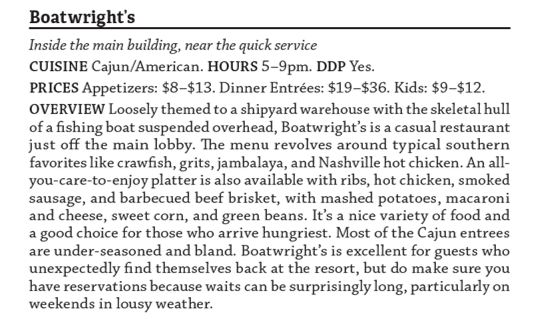 The menu for Boatwright's is here.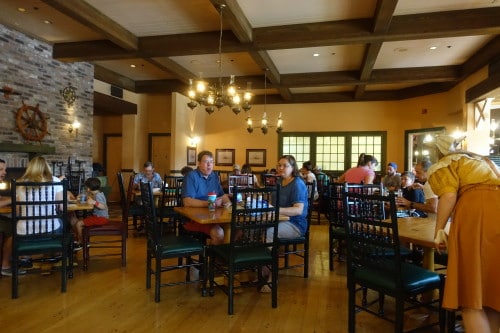 During breakfast and lunch, Boatwright's also provides overflow seating for the next-door quick service, The Riverside Mill.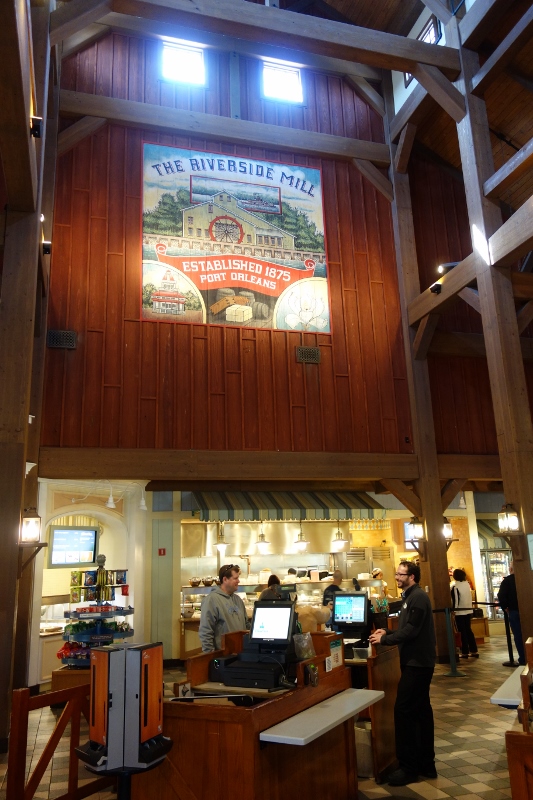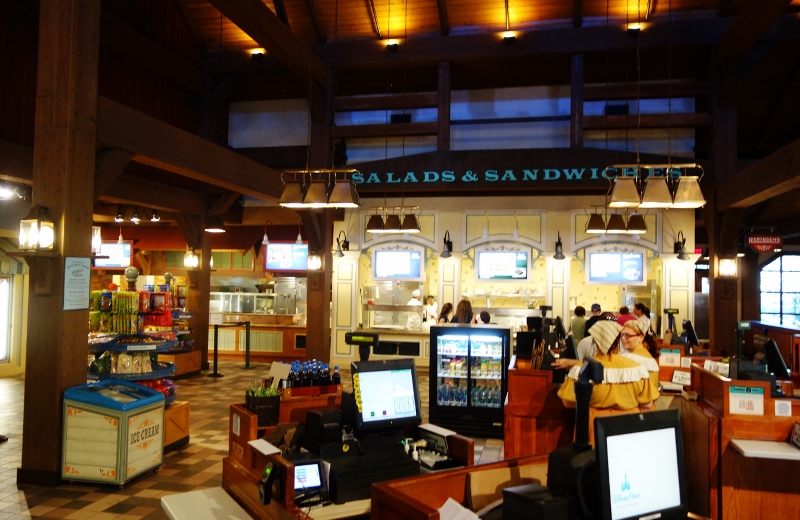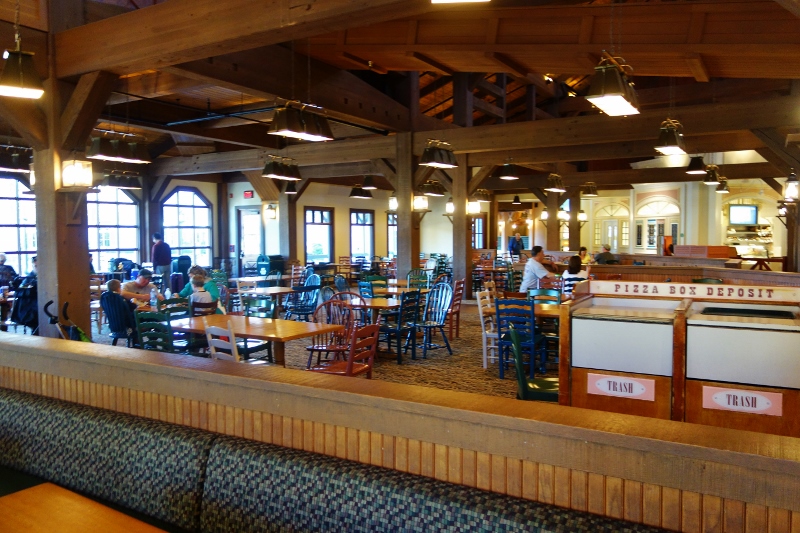 Next to Boatwright's is the Riverside Mill, which used to be one of the weaker food courts at the moderates, with both a dull menu and too little space…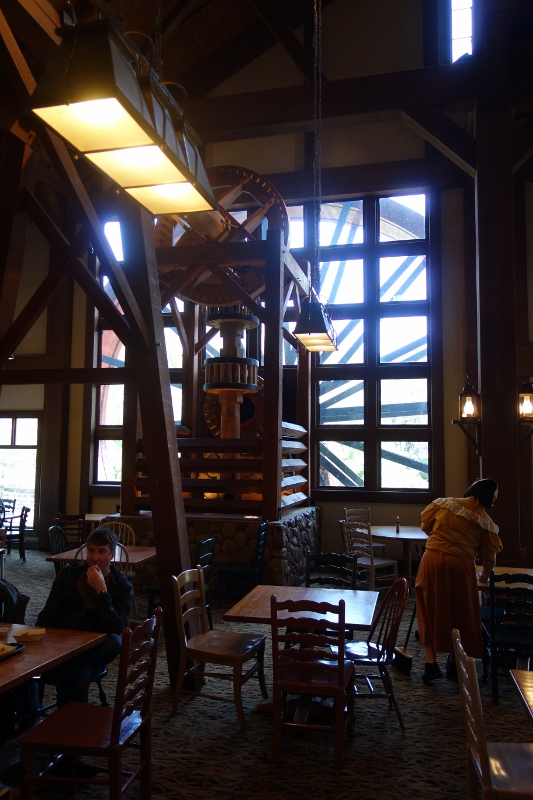 …although some will be intrigued by the water wheel meant to drive the "mill."
The menu has gotten much more interesting lately, with more southern and southern-inspired offerings.  You can find the current menu here.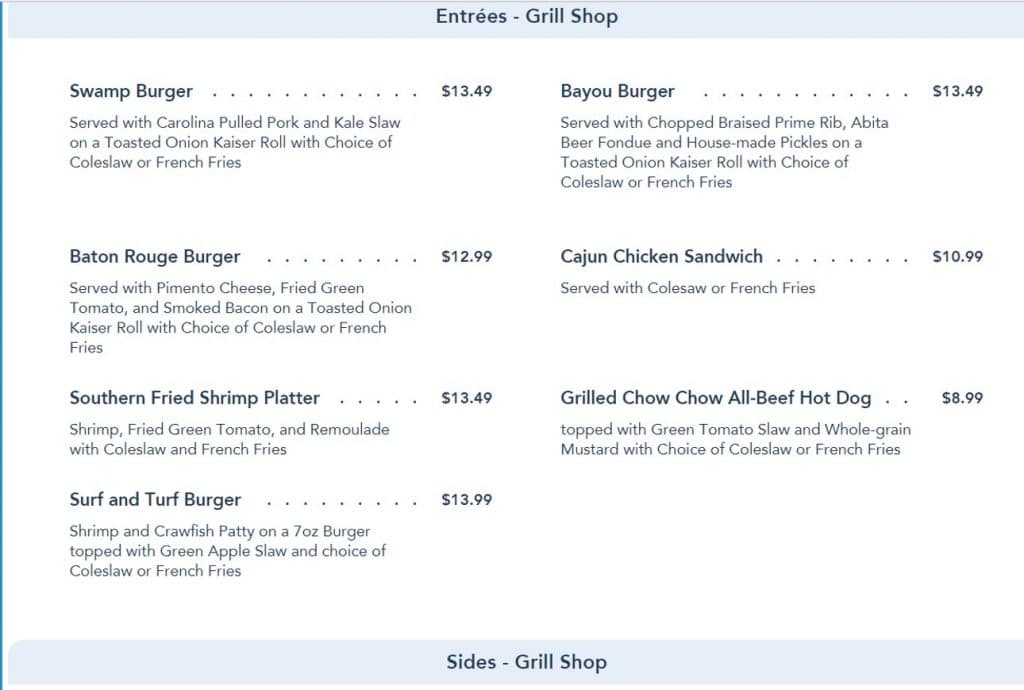 Note that as is becoming all too common at Disney World, the menu offers variants on standbys without offering the standby itself. So you'll find on the posted menu here a Bayou Burger, a Baton Rouge Burger, a Swamp Burger, and a Surf and Turf Burger, but neither a simple cheeseburger nor a bacon cheeseburger. Never fear, though–just ask for the simpler standby made from a subset of the more complicated ingredients and almost all the time you'll be able to get it.
On my last visit I have to admit I was impressed and surprised by the improvements in burger quality here–I eat a lot of Disney burgers, so should have a sound basis for judging them. The meat tasted handmade and robust, not flattened and formerly frozen.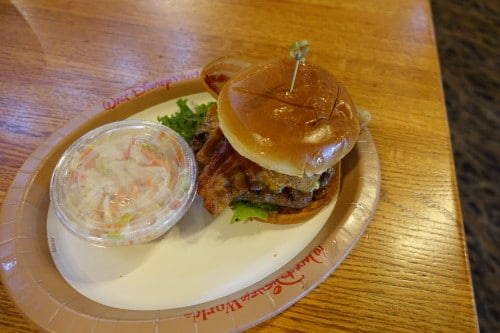 The Baton Rouge Burger, with bacon and a fried green tomato on top, was my favorite…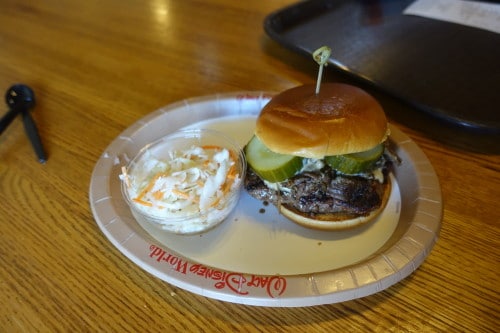 …but chopped prime rib and especially the house-made pickles added a nice touch to the Bayou Burger.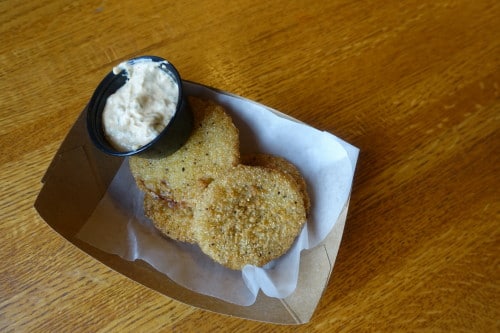 Either is best with a side of fried green tomatoes.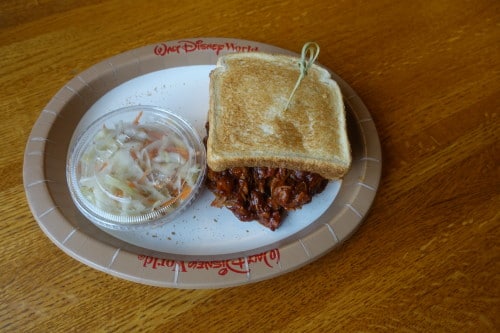 The barbecued pork sandwich, in contrast, was a little dull, but tastes vary in barbecue so much that it might be right up your alley.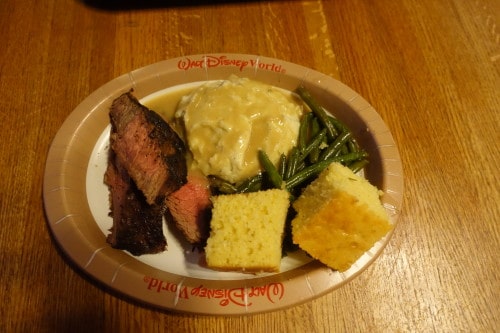 The proteins at the carving station are quite reliable, especially when it's offering beef, although the side dishes are usually not hot enough–an endemic problem at such venues at Disney World.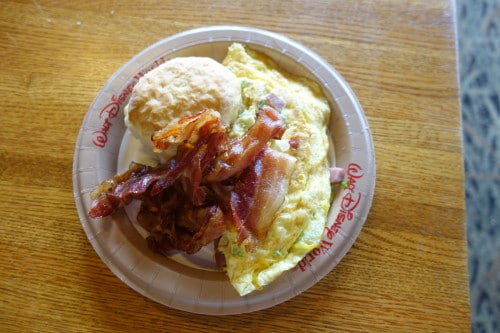 Breakfast offerings are typical–I quite enjoyed my omelet.
This review continues here. 
TOPICS IN THIS REVIEW OF DISNEY'S PORT ORLEANS RIVERSIDE RESORT
OTHER KEY PAGES FOR WHERE TO STAY AT DISNEY WORLD


Follow yourfirstvisit.net on Facebook or Twitter or Pinterest!!
RELATED STUFF