The Pools at Disney's Art of Animation Resort
By Dave Shute
For the first page of this review of Disney's Art of Animation Resort, see this.
THE POOLS AT DISNEY'S ART OF ANIMATION RESORT
There are three pools at Disney's Art of Animation Resort
A small pool centered within the three accommodation buildings in the Cars area
A large pool, the "Big Blue Pool" between the two Finding Nemo accommodations buildings
A good sized pool in the center of the three Little Mermaid buildings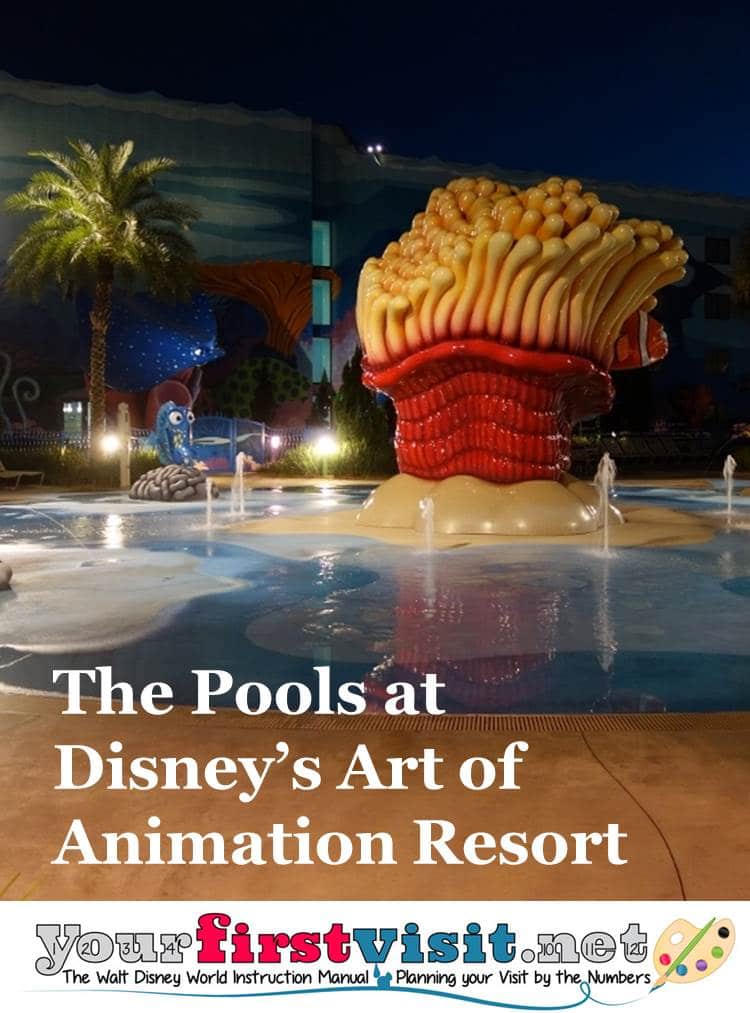 There's no pool between the two Lion King buildings. I view this as a feature, not a bug, as it means suites there don't get pool noise, but are still just a short walk from the pools in the Little Mermaid and Nemo areas.
THE CARS POOL AT ART OF ANIMATION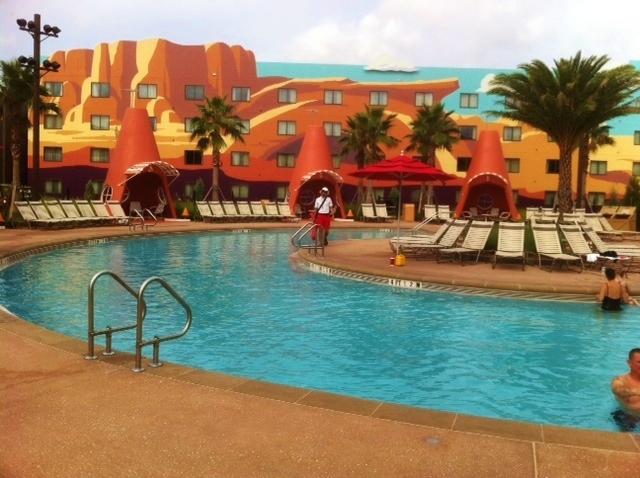 The Cars pool is meant to represent half of a tire.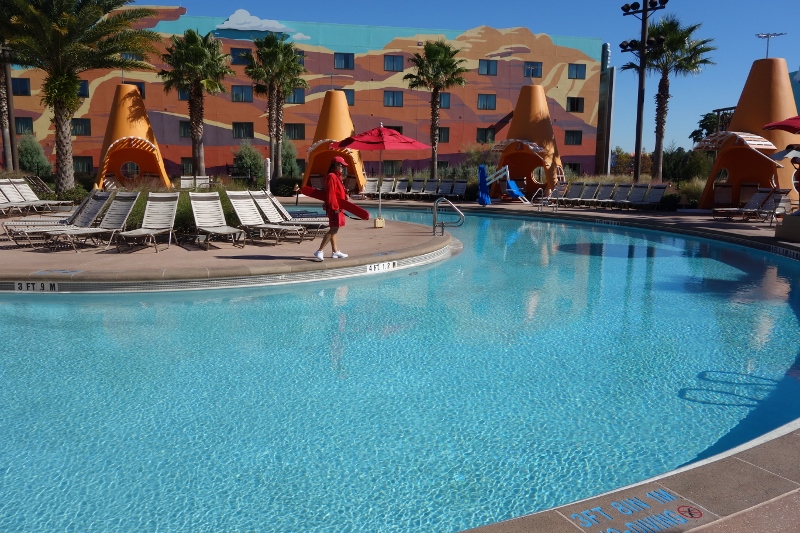 It is unique among the value resort pools in having cabanas–the traffic cones shaped thingies in the image.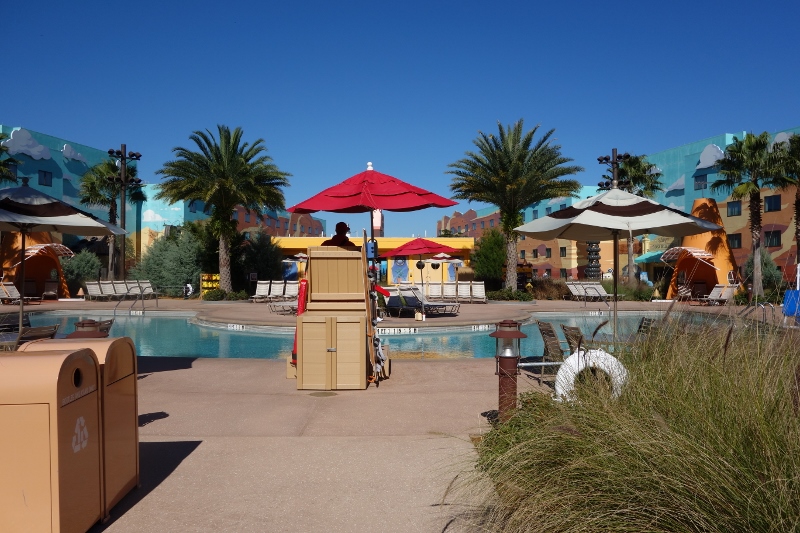 Curiously small even for a secondary pool, there's not remotely enough room here for the guests in the three Cars buildings–but the Big Blue pool isn't far.
THE BIG BLUE POOL AT ART OF ANIMATION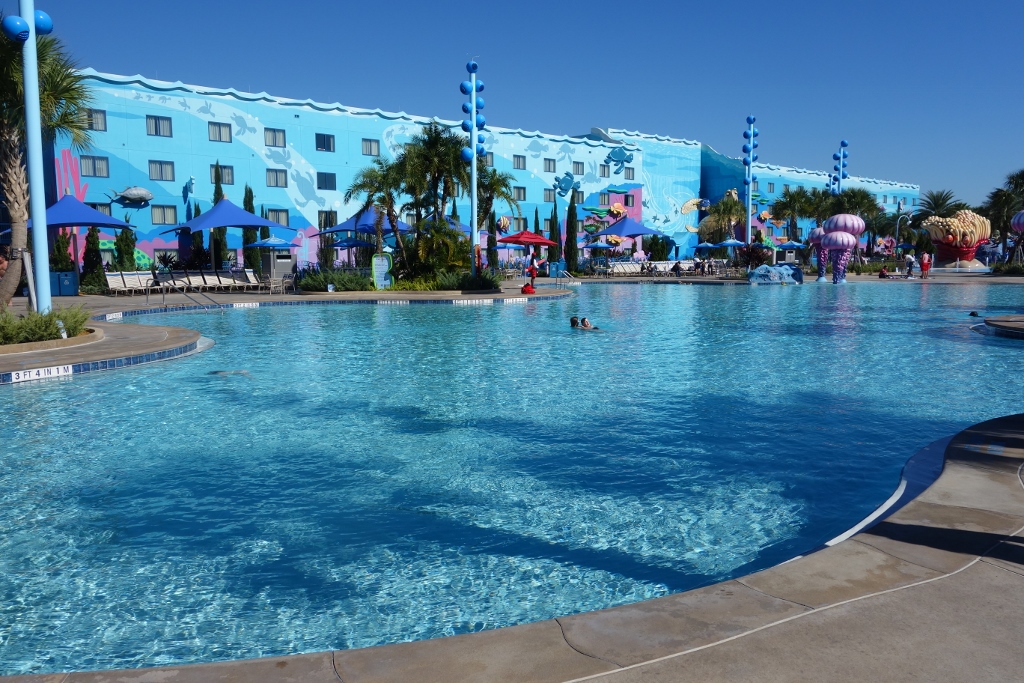 The Big Blue Pool between the two Finding Nemo buildings is the main pool at Art of Animation, and is where you'll find most pool-related amenities.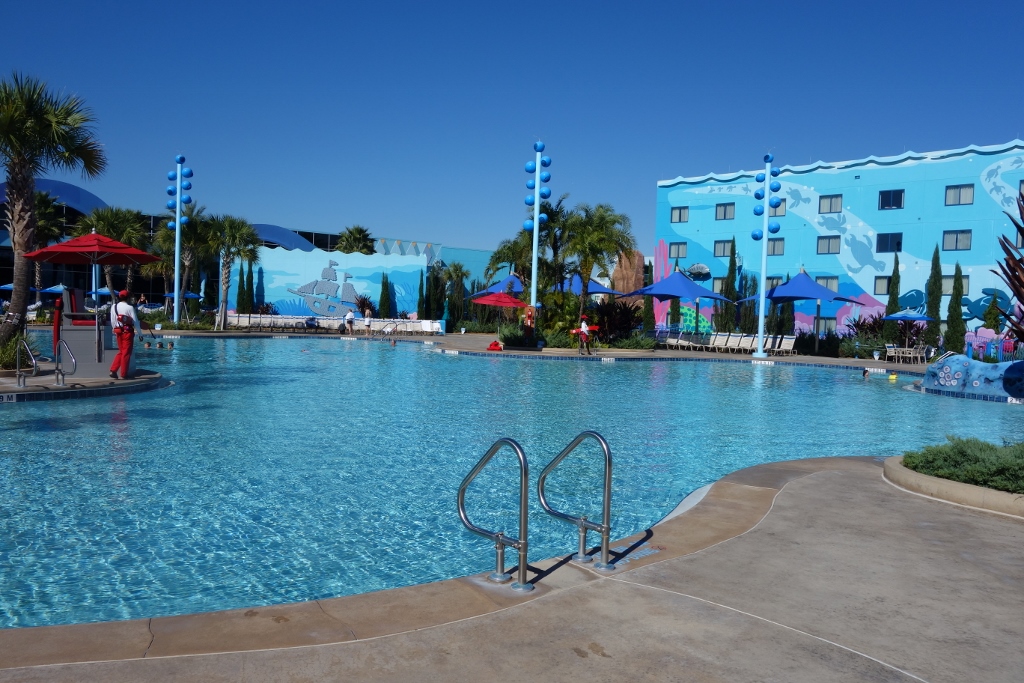 Its claims to fame include that it's the largest single-tank pool at a Disney owned resort (the three tanks at Stormalong Bay are collectively larger) and that music plays under the water.  Since I sing "Born to be Wild" all the time in the tub, not that big a deal for me–but the underwater music really delights kids!!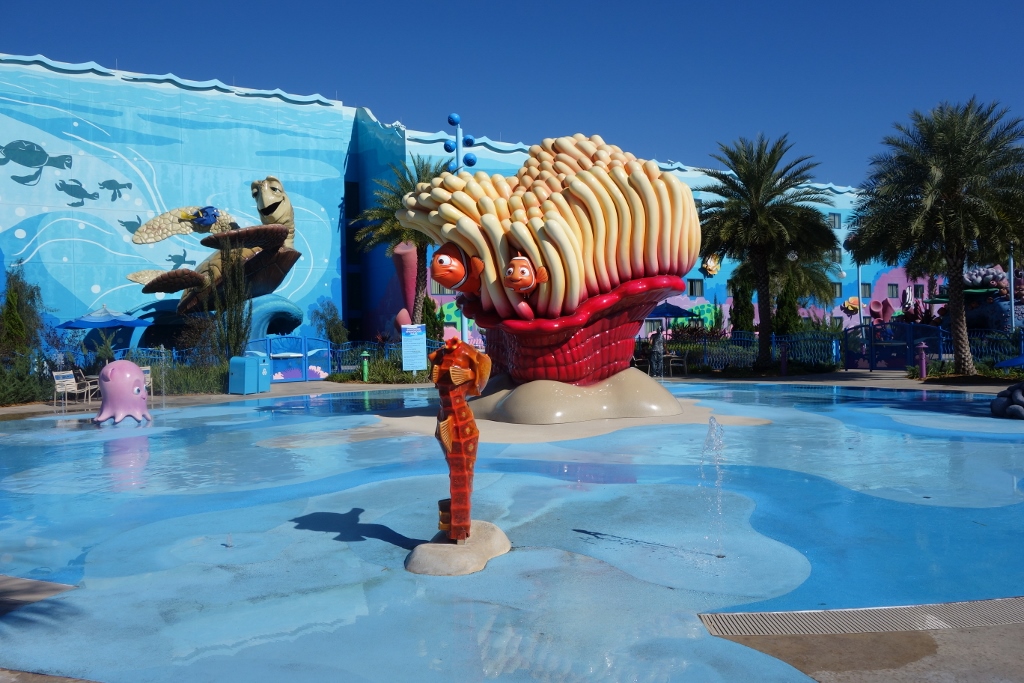 Besides the main pool, you'll also find a kids splash play area dominated by an object that you may recognize from Finding Nemo.  Otherwise, you will wonder if McDonald's is sponsoring the pool…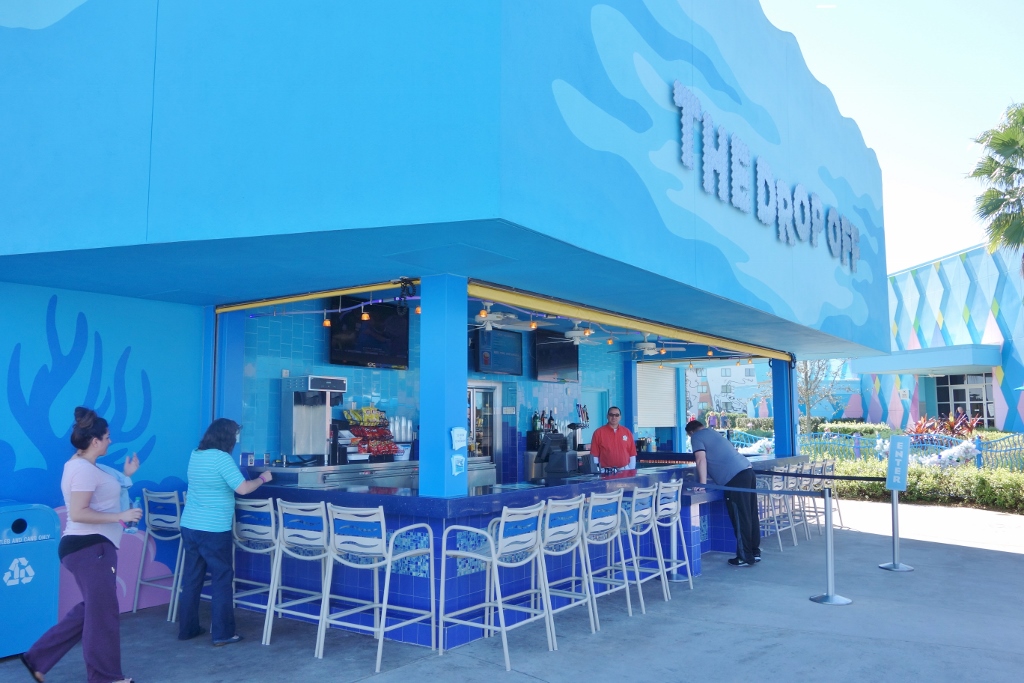 At poolside is Art of Animation's bar…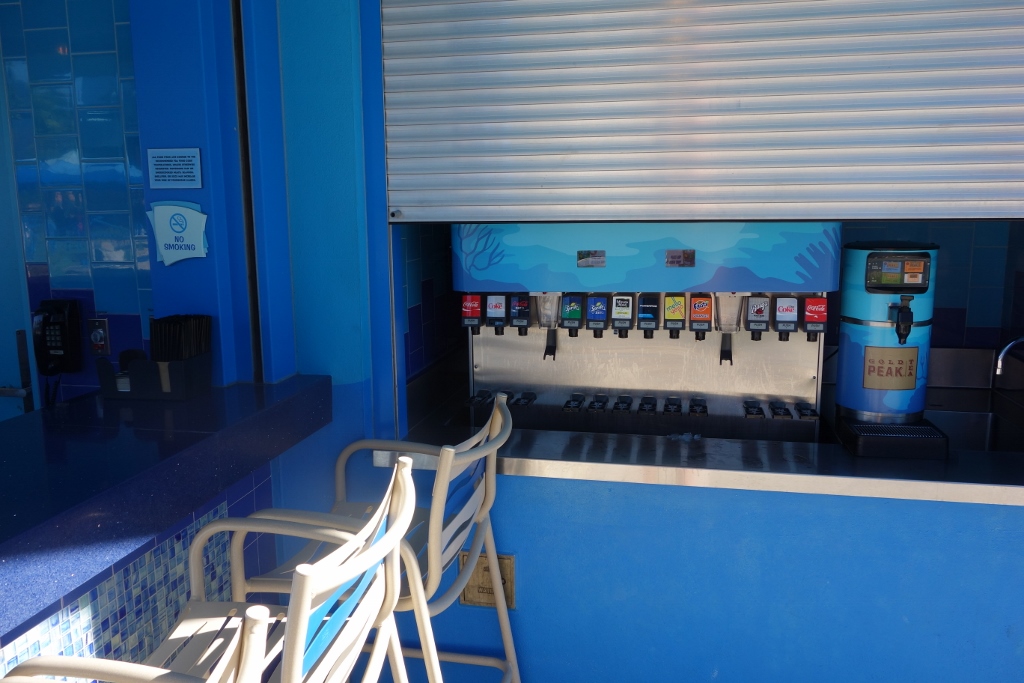 …with a refillable mug station.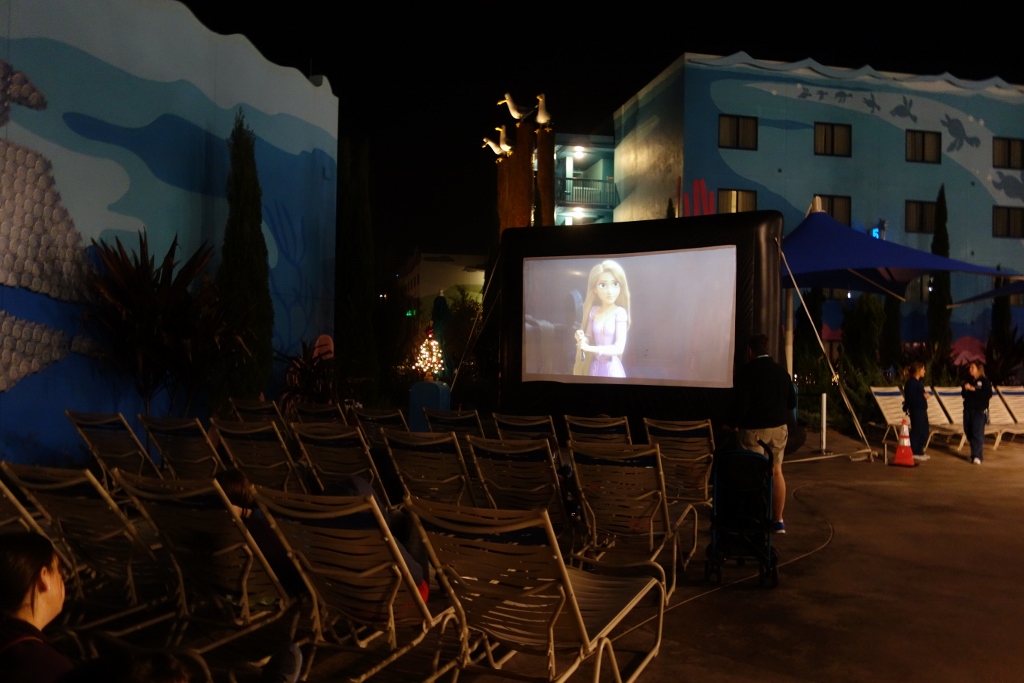 Movies are shown at the pool in the evenings.
Longtime readers of this site will know I love night shots of pools: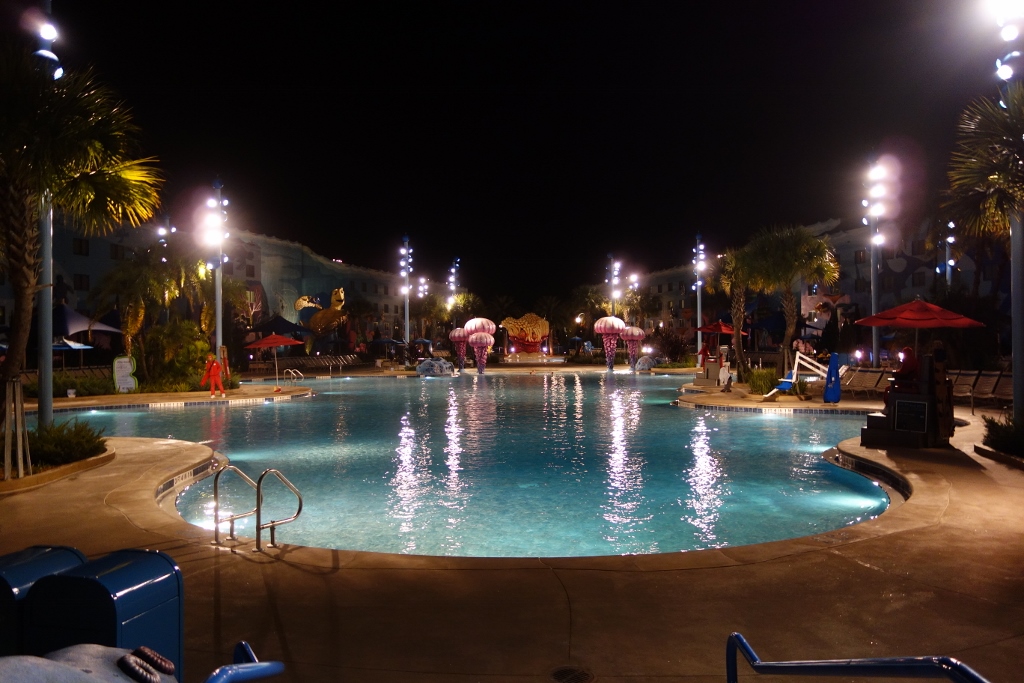 THE LITTLE MERMAID POOL AT ART OF ANIMATION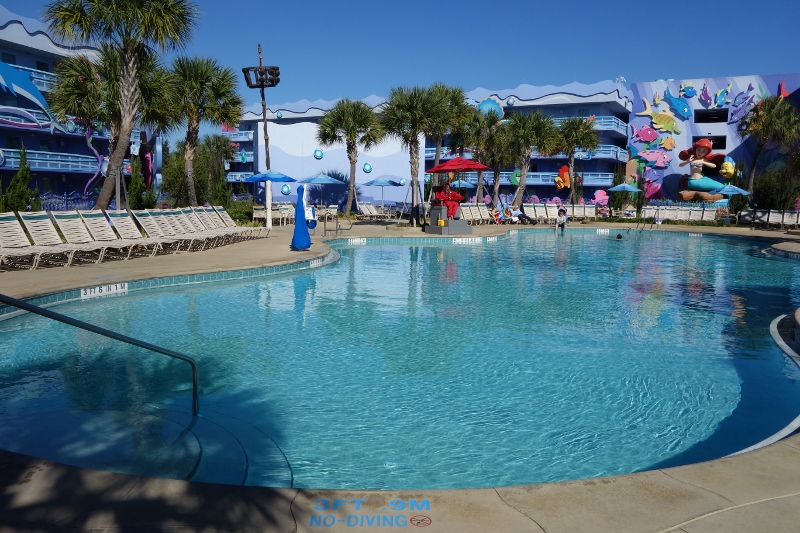 The third pool at Art of Animation is in the Little Mermaid area.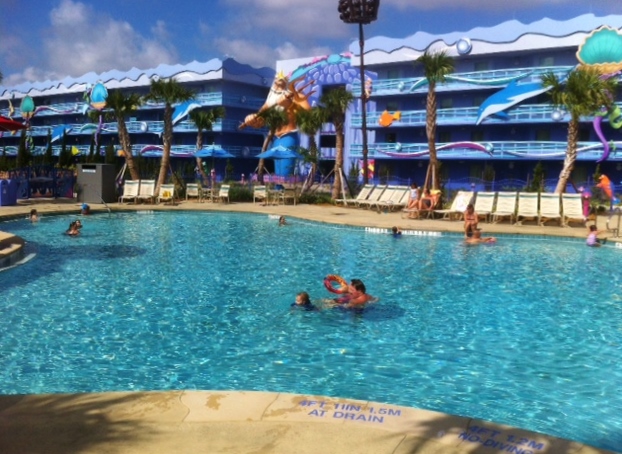 It has no amenities in particular, but is large enough to be a sound option for those who don't want to walk the extra five minutes from the somewhat-distant Little Mermaid area to the Big Blue Pool.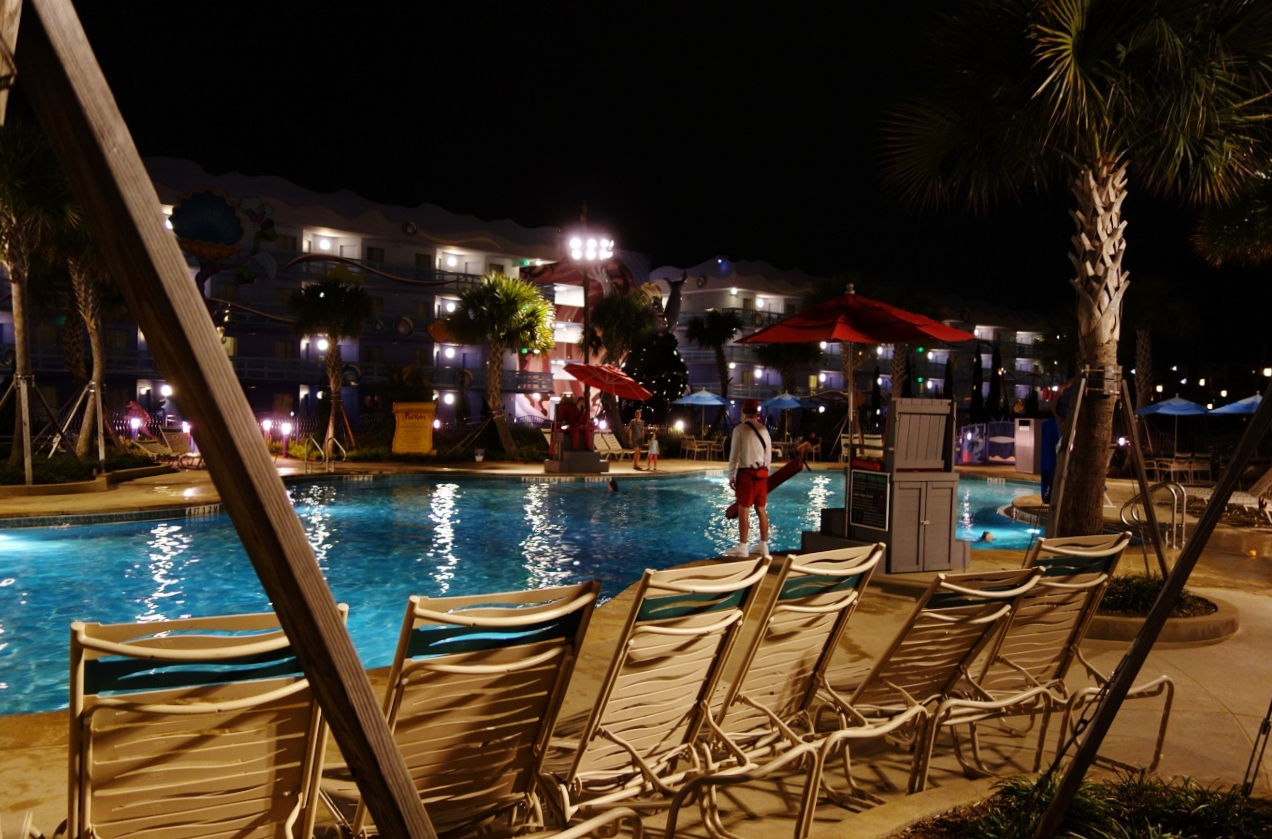 At night.
MATERIAL IN THIS REVIEW OF DISNEY'S ART OF ANIMATION RESORT
OTHER KEY PAGES FOR WHERE TO STAY AT DISNEY WORLD


Follow yourfirstvisit.net on Facebook or Twitter or Pinterest!!
RELATED STUFF