Photo Tour of a Standard Room at Disney's All-Star Movies Resort
By Dave Shute
For the first page of this review of Disney's All-Star Movies Resort, click here.
PHOTO TOUR OF A STANDARD ROOM AT DISNEY'S ALL-STAR MOVIES RESORT
Note: Rooms at All-Star Movies are being refurbed.  What follows describes a not-yet-refurbed rooms.  For a photo tour of a refurbed room, see this.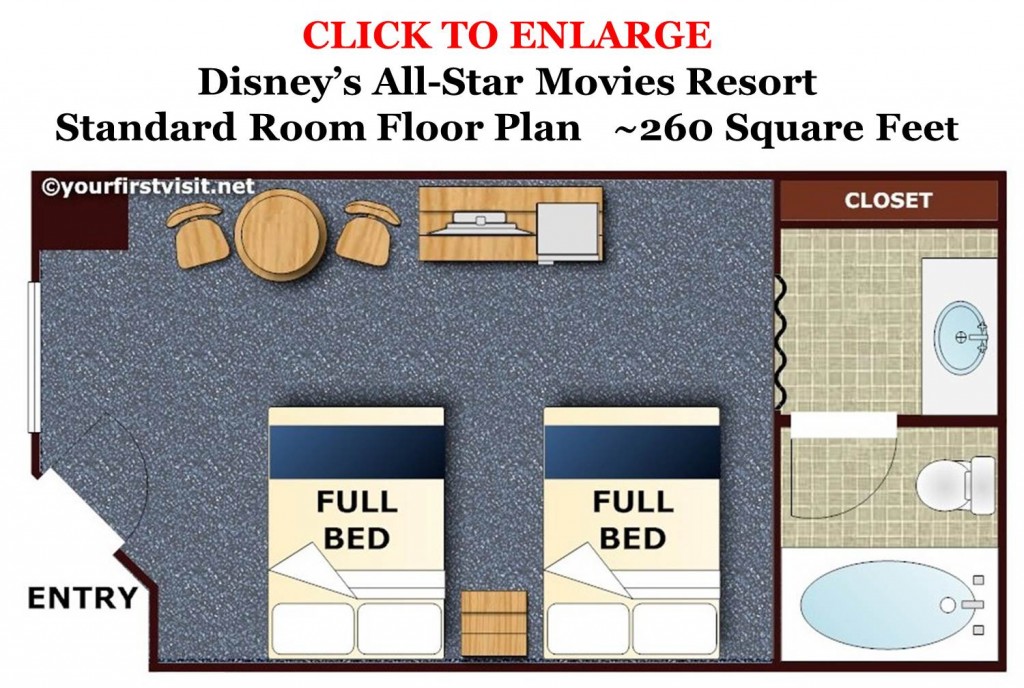 Rooms at Disney's All-Star Movies Resort have the same basic floor plan as you'll find in the other two All-Star resorts.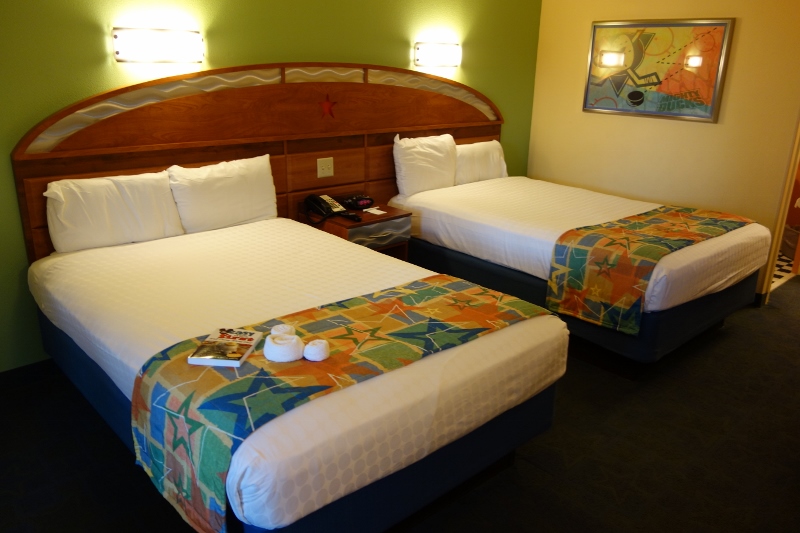 When you enter, you'll find two full beds on one side.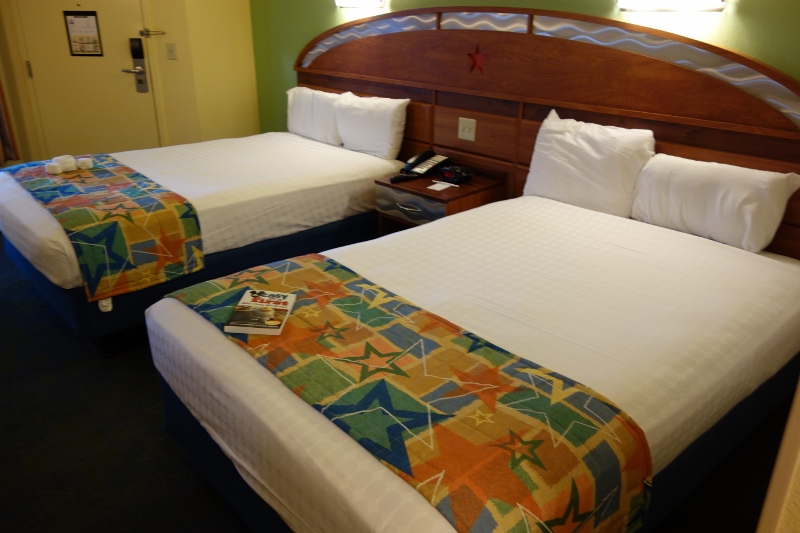 The bed side from the back.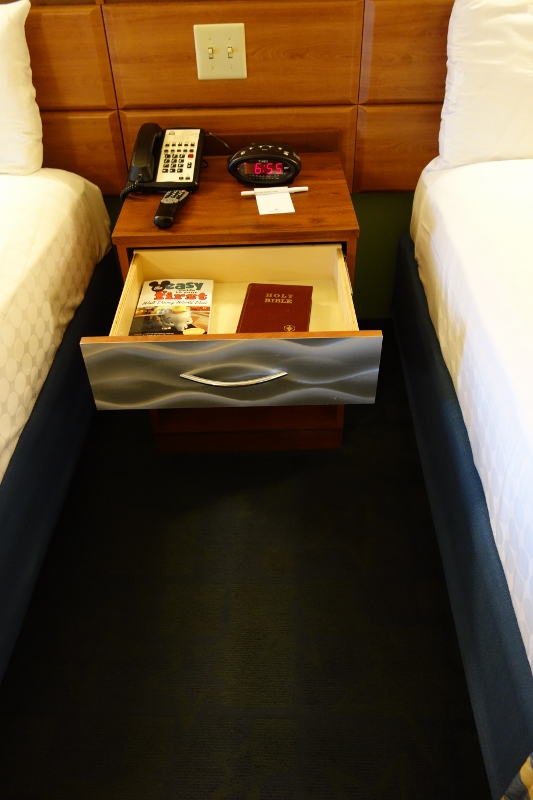 There's a small table between the beds, with room enough only for the most essential of books.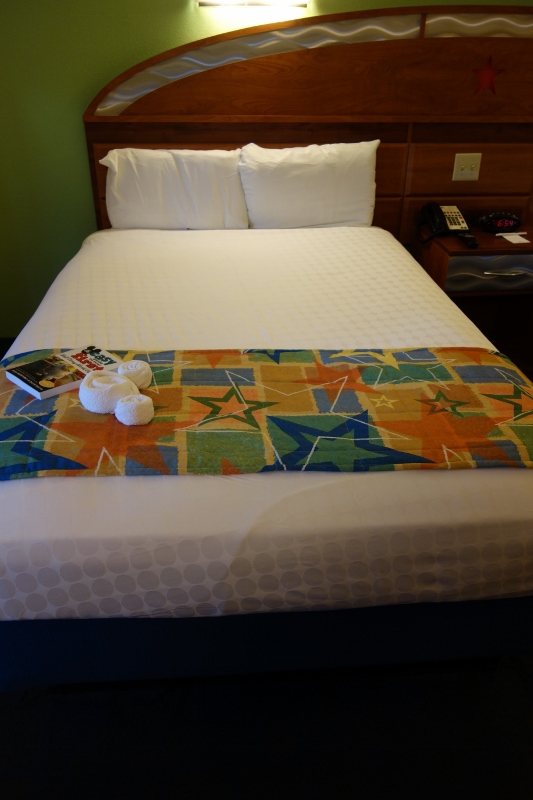 Here's a closer shot of one of the beds…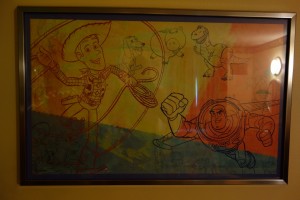 …and of the art on the wall between the beds and the bath. This is from a Toy Story room…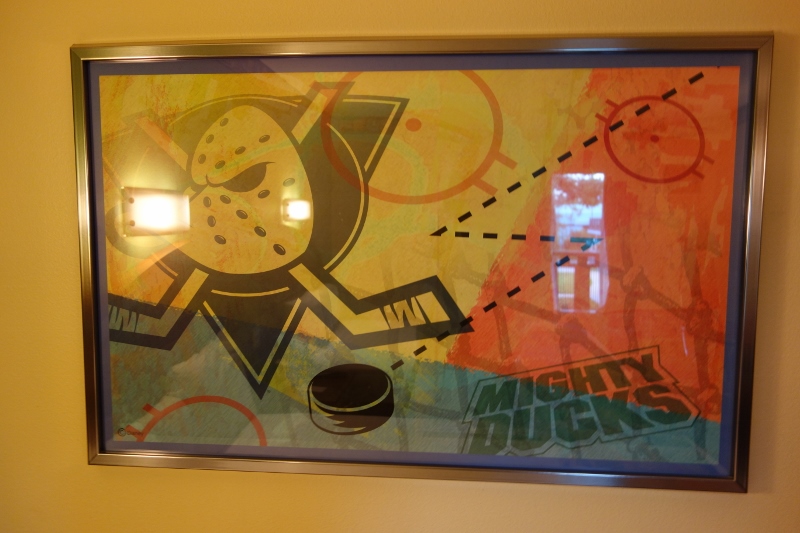 …and this from a Mighty Ducks room. This art is the only ways the standard rooms differ among the themed areas.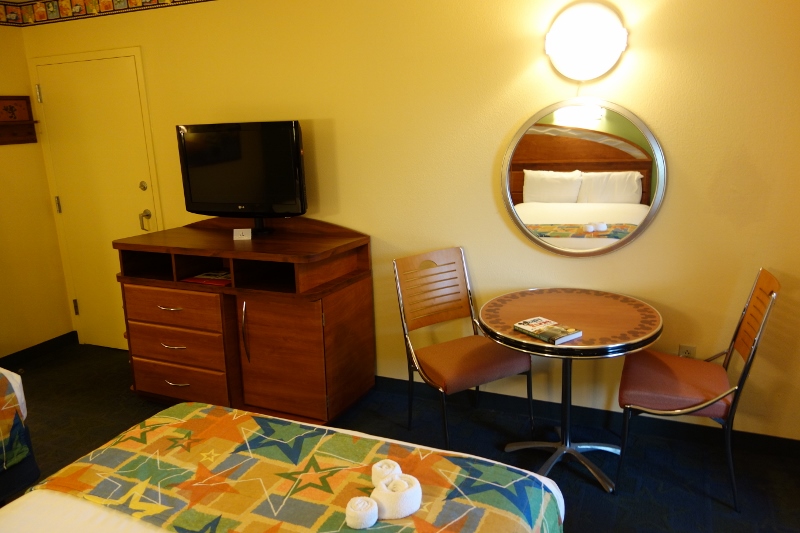 The other side of the room has a table and chairs, and a dresser/mini-fridge/TV combo.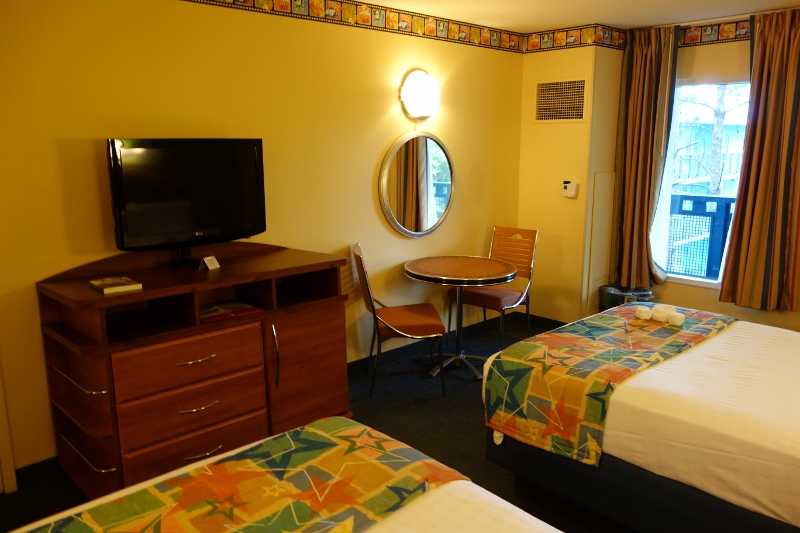 The TV side from the back.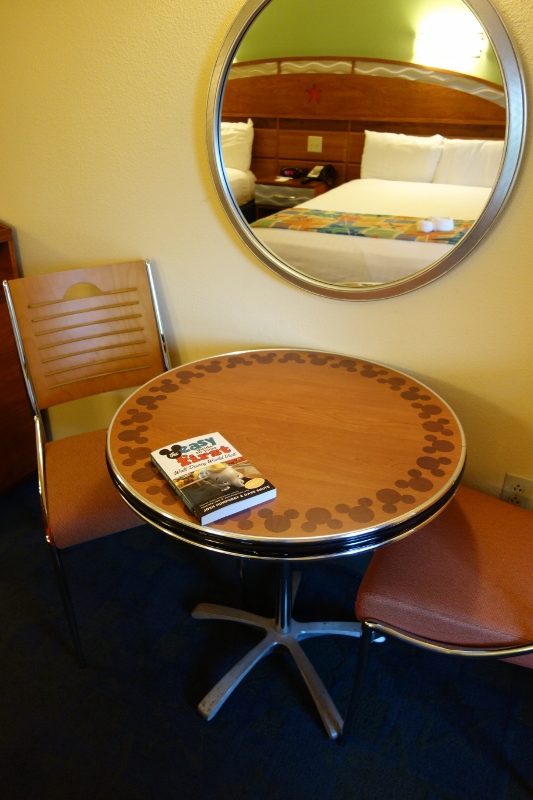 Some value resort rooms have square tables, some round.  I don't know why…must be magic, I guess.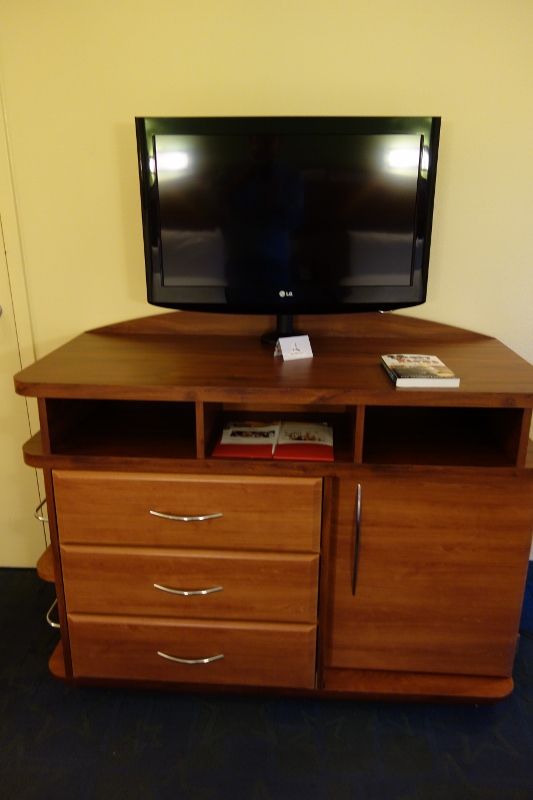 Here's a close-up of the dresser…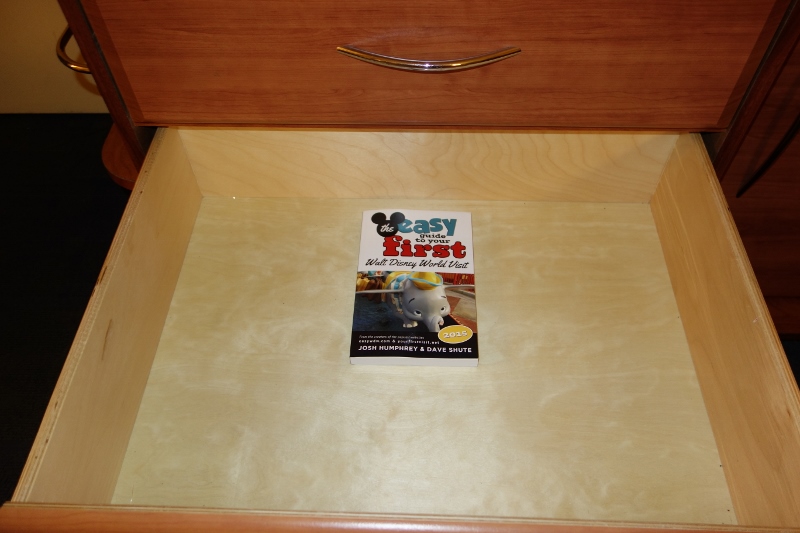 …and one of its three large drawers.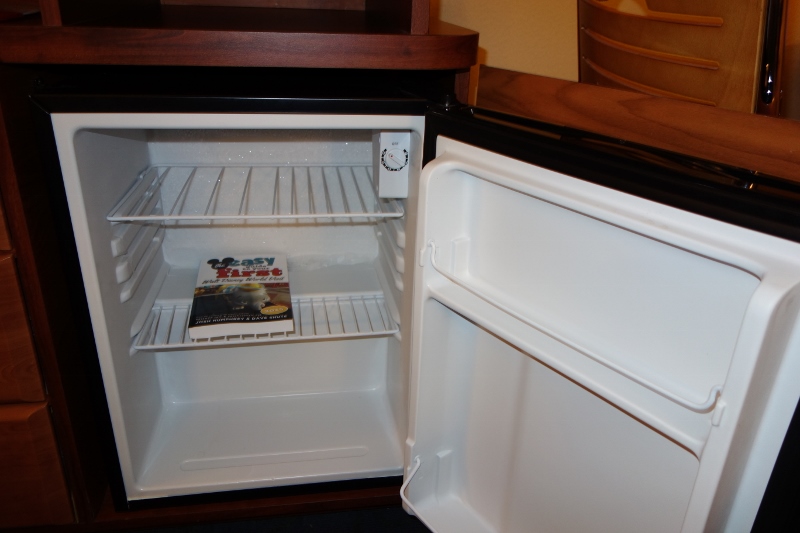 Here's the mini-fridge with a scaling object.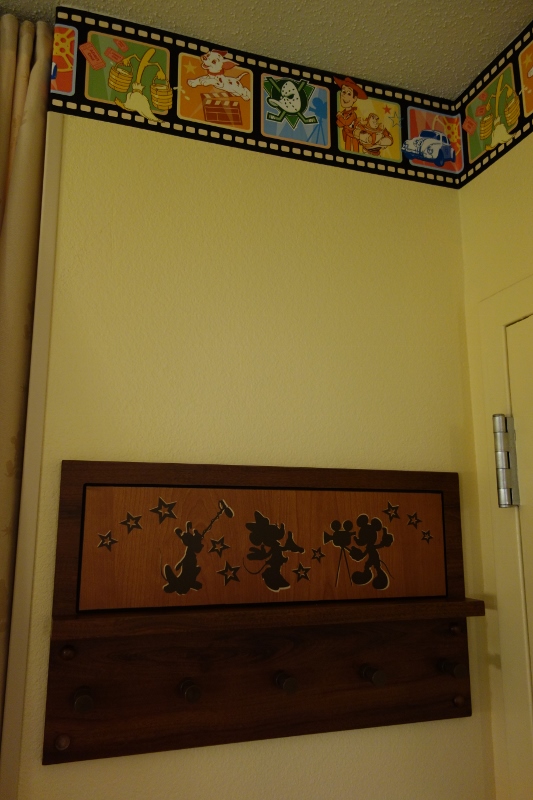 Except for Art of Animation, there's not a lot of visual difference among the rooms in the value resorts.  At All-Star Movies, besides the wall art shown above, there's also a wallpaper border re-capping the movies highlighted at the resort.  Note also the coat-rack below it.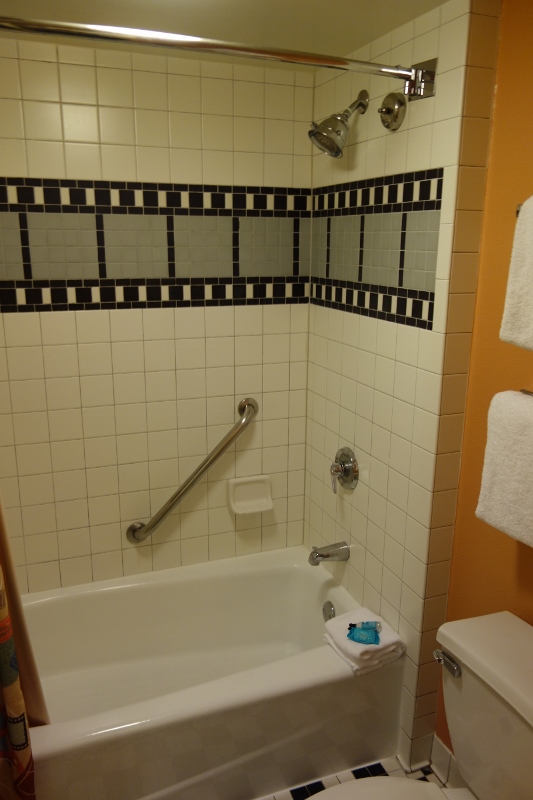 There's als0 some kinda-interesting movie-film themed decor in the tub…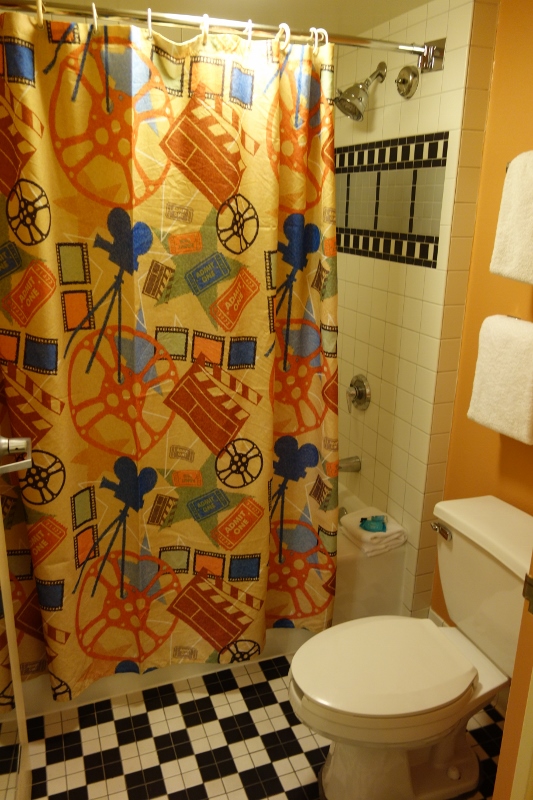 …although the space is more fun with the shower curtain closed than open.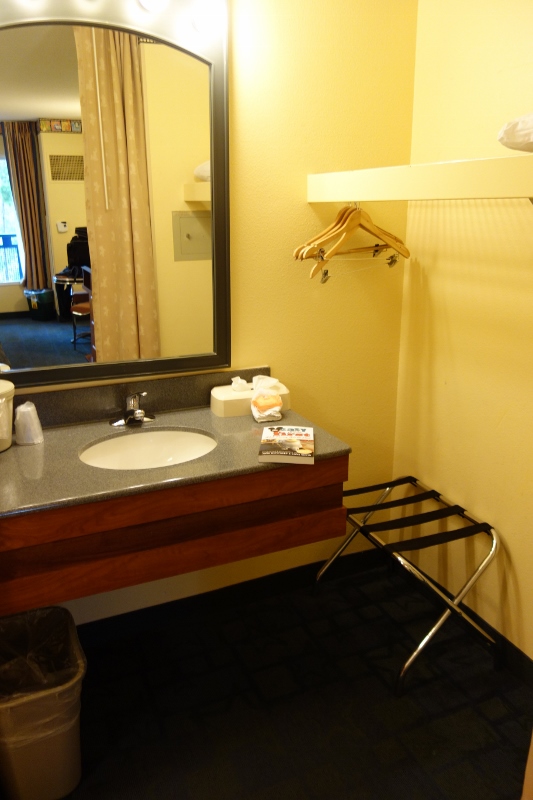 This tub is a separate space in the bath/clothes hanging area at the back of the room, which also includes a sink…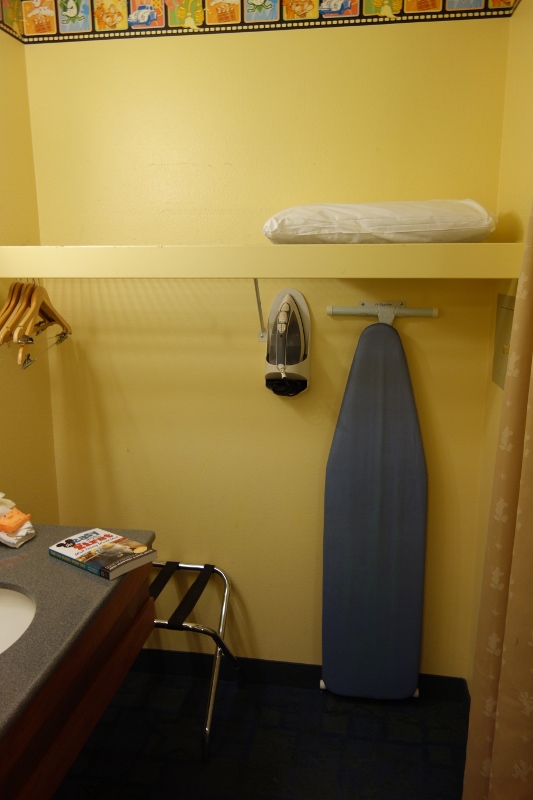 …and an open closet area.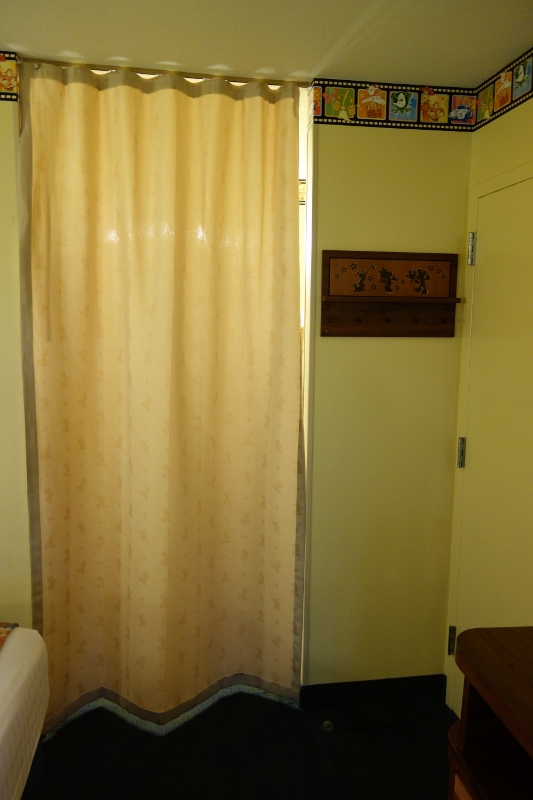 The sink-closet area is separable from the rest of the room by a fabric curtain.
This review continues here.
TOPICS IN THIS REVIEW OF DISNEY'S ALL-STAR MOVIES RESORT
OTHER KEY PAGES FOR WHERE TO STAY AT DISNEY WORLD


Follow yourfirstvisit.net on Facebook or Twitter or Pinterest!!
RELATED STUFF