Review: Sunset Kilimanjaro Safaris
By Dave Shute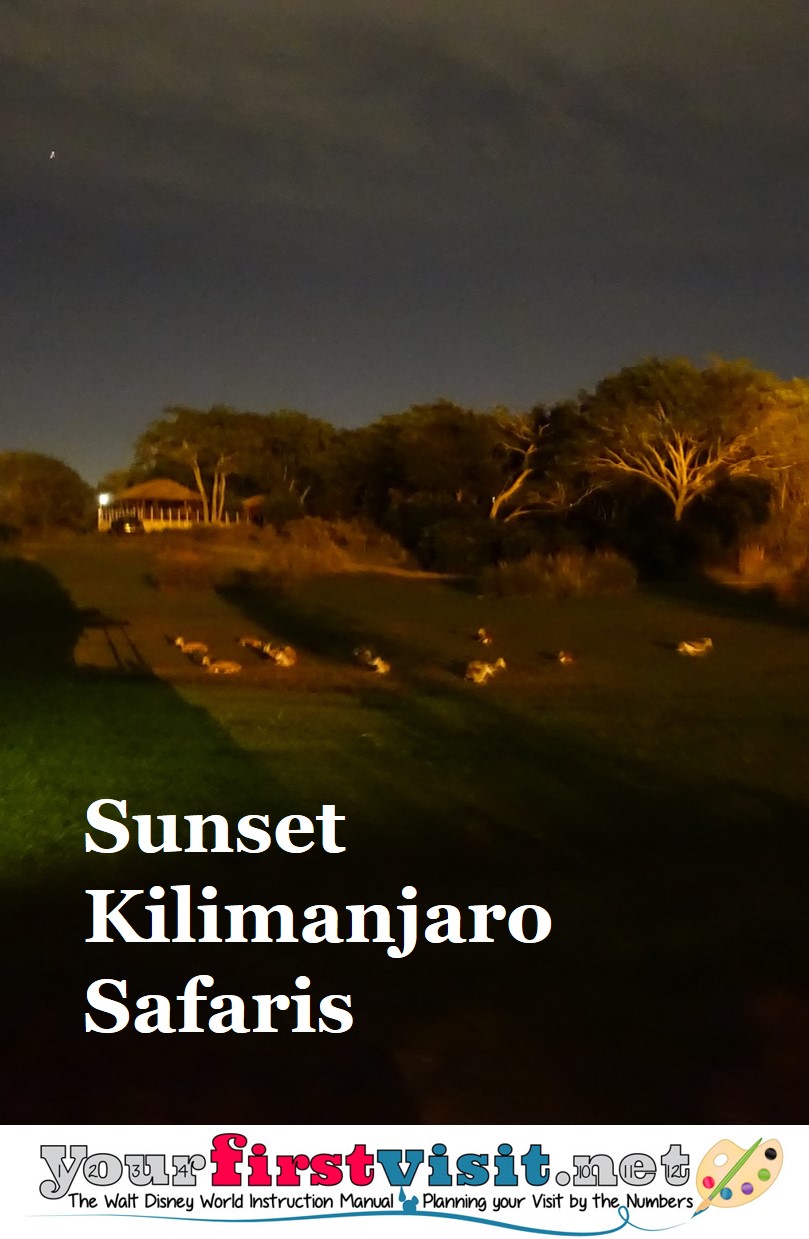 As part of its new late night program, in May 2016 Disney World began running Kilimanjaro Safaris, which used to close before sunset, until park close.
While known informally as "Sunset Kilimanjaro Safaris," the ride does not have a different name during the evening hours than daylight, so if, for example, you want to book a FastPass+ for it, you need to know what time you want to see it.
Lights have been added to the Safari area, some subtle, some not so much, so you can now enjoy this ride in daylight, during twilight, and during full dark.
Many have recommended riding the Safari during "sunset."  Sunset, of course, is a moment in time, so I imagine they mean during early twilight.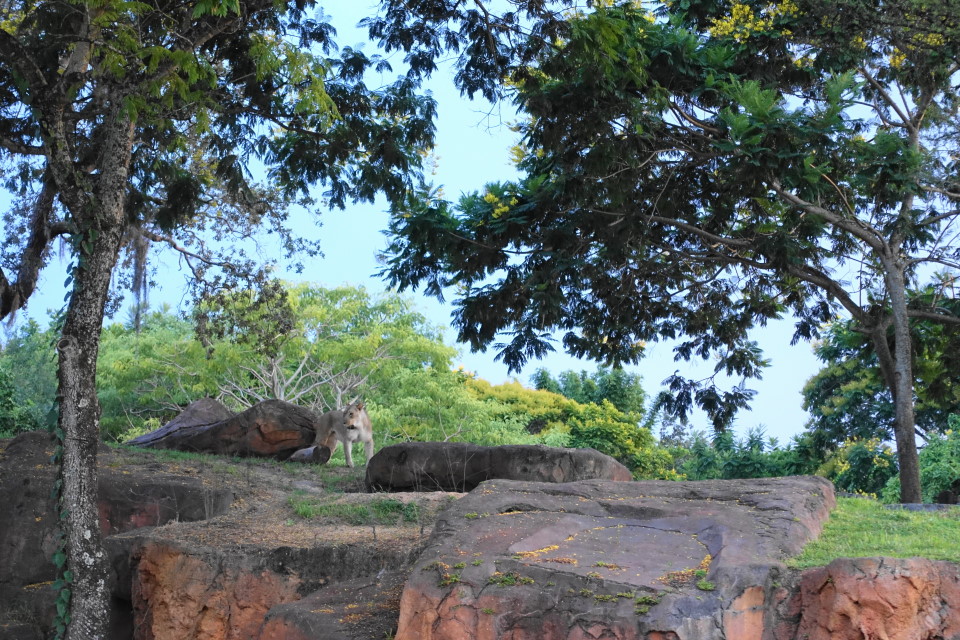 The image above is from the beginning of early twilight. If you do go during early twilight, you will see largely the same things you will see during full daylight.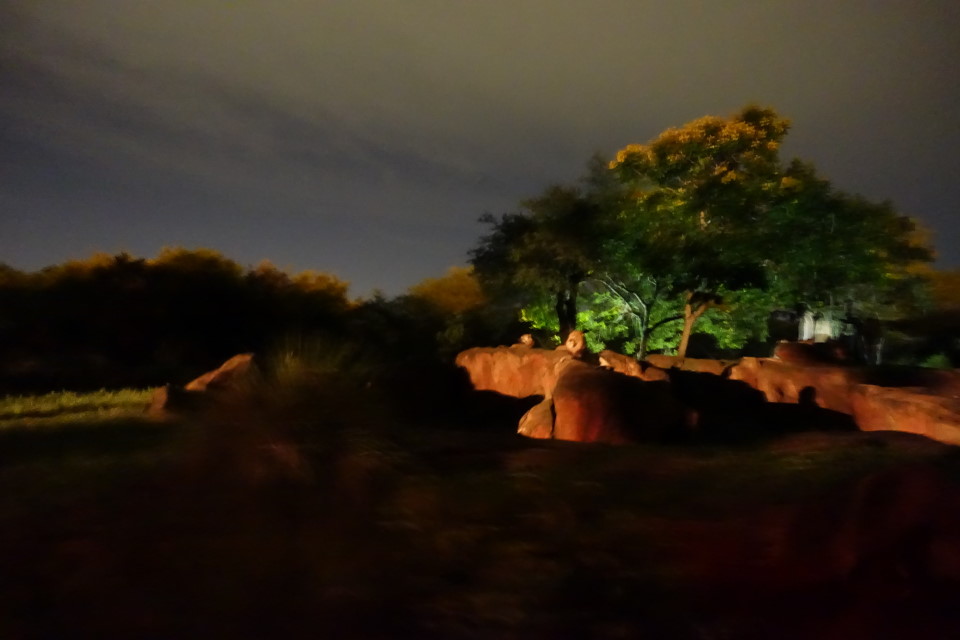 If you go after twilight, during full dark, you will see very different behaviors, most of which you will not be able to photograph…
For most people, the full dark behaviors will be less interesting than daylight behaviors, so my advice would be that if you will be seeing Kilimanjaro Safaris just once, see it during the day or in early twilight.  If you have time in your schedule to see it twice, and enjoy animals, then see it the second time during full dark.
Full dark begins 80-90 minutes after sunset. Sunset times in Orlando are on this page–links at its bottom take you to all the different months. Full dark begins at the end of astronomical twilight.


Follow yourfirstvisit.net on Facebook or Google+ or Twitter or Pinterest!!
RELATED STUFF