A Friday Visit with Jim Korkis: Kilimanjaro Safaris
By Dave Shute
Welcome back to Fridays with Jim Korkis! Jim, the dean of Disney historians and author of Jim's Gems in The easy Guide, writes about Walt Disney World history every Friday on yourfirstvisit.net.
KILIMANJARO SAFARIS
By Jim Korkis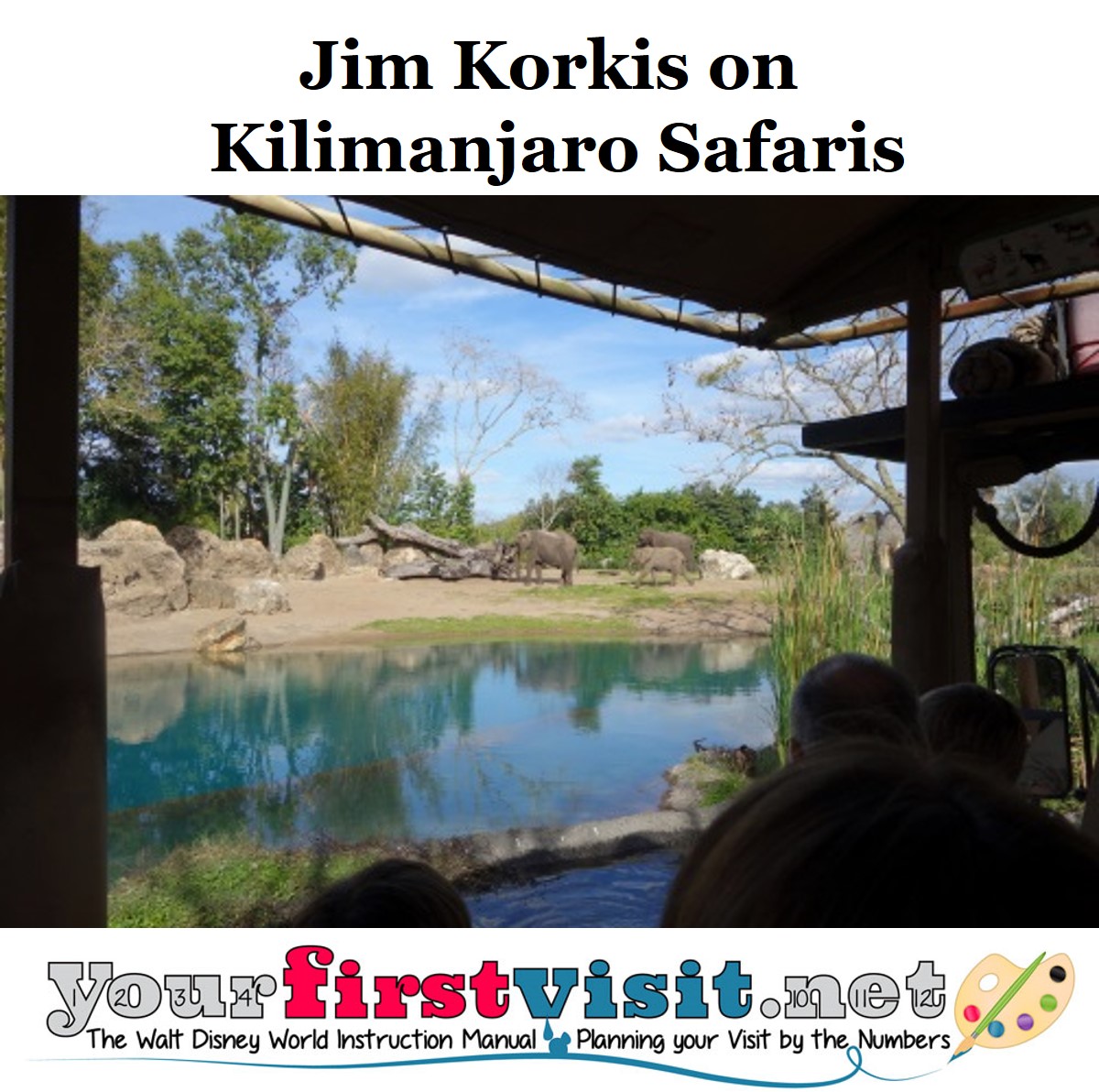 According to the official back story when Disney's Animal Kingdom first opened:
"Kilimanjaro Safaris is just one of many companies that offers photo excursions to tourists from around the world to The Harambe Wildlife Reserve. After three decades of operation, it has emerged as the premier provider of safe, affordable animal-viewing safaris in their fleet of 'Tembo' (Swahili for elephant) open-sided vehicles. In addition, the company hires and trains its safari drivers to offer a high level of information about the animals found on the Reserve."
Just as current CEO Robert Iger's game plan for Disney expansion has been to purchase popular franchises like Marvel and Lucasfilms, CEO Michael Eisner's game plan for Walt Disney World was to create entertainment offerings that mimicked already popular offerings in the Central Florida area to keep money from Disney guests on Disney property instead of being spent at other venues.
Busch Gardens Tampa opened in 1959 as an African-themed experience that grew to be one of the largest zoological institutions with over 2,700 animals. In 1965, the park opened the twenty-nine acre Serengeti Plains, which allowed its African wildlife to roam freely.
The continued popularity of this amusement venue where tourists could get close to exotic wild animals for over thirty years encouraged Eisner to approve the building of Disney's Animal Kingdom.
One of the centerpieces for DAK would be the Kilimanjaro Safari attraction, since guests would be eager to see animals differently than at a zoo. It is roughly 110 acres, making the attraction all by itself approximately the size of the Magic Kingdom Park.
In July 1990, Imagineering creative director Joe Rohde took a team to Kenya and Tanzania for two weeks. They took thousands of photographs and countless hours of video. In addition, they participated in many different safari tours to try to understand what a typical tourist might experience on their first time making such a visit.
Landscape architect Phil Schenkel and senior project engineer Dave Dahlke had to devise a recipe for concrete for the Kilimanjaro Safari's two miles of rutted, potholed and washed out "dirt" road. They spent long hours matching the concrete color with the surrounding soil and then rolled tires through it as well as tossed stones, dirt and twigs to try to capture a seamless sense of reality not immediately recognized by the guests.
In addition, the roadway was designed to keep any water in the path separate from the water used by the animals. The potholes in the road with water actually have their own pumping and drainage system.
The Imagineers set up a test track in the parking lot at WDI in Glendale with similar potholes and ruts. However, when they took Disney Legend Marty Sklar for a practice spin, he spilled most of his coffee and his instant displeasure resulted in them going back to the drawing board to modify the design.
The ride still ended up pretty bumpy when it first opened with the park and some adjustments were made including additional padding on the backs of the seats.
Another challenge was selecting which animals would be exhibited. Some factors included if they would be active during the day, could be easily contained, got along well with the other selected animals, and how they would react to the tourists. Zoologist Rick Barongi provided helpful input to the Imagineers.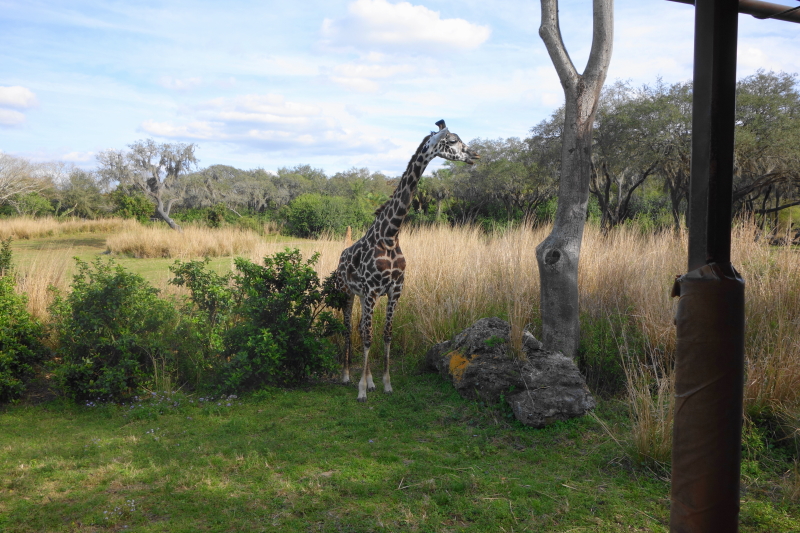 Originally, to emphasize the park's commitment to conservation, the attraction included a story about the dangers of illegal poachers with signage, urgent radio alerts and more. The guests were involved in a frantic chase to rescue the kidnapped Big Red mother elephant, and her baby, Little Red.
Needless to say, that experience was upsetting to some, especially to younger guests, and the storyline with game warden Wilson Mutua is no longer part of the attraction.
Disney realized that guests were much more interested in just spotting animals and that the poacher storyline was considered confusing to them.
*  *  *  *  *
Thanks, Jim! And come back next Friday for even more from Jim Korkis!
In the meantime, check out his books, including Secret Stories of Walt Disney World: Things You Never You Never Knew
, which reprints much material first written for this site, and The Vault of Walt: Volume 4, and his contributions to The easy Guide to Your First Walt Disney World Visit, all published by Theme Park Press.
Follow yourfirstvisit.net on Facebook or Google+ or Twitter or Pinterest!!
RELATED STUFF