Review: The Beach and Pool at Bay Lake Tower
By Dave Shute
(For the first page of this review of Bay Lake Tower, see this.)
THE POOL, BEACH AND OTHER AMENITIES AT BAY LAKE TOWER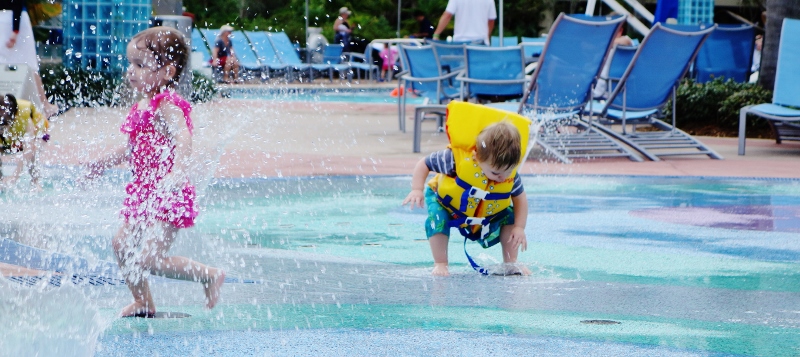 Guests staying at Bay Lake Tower get access to all the amenities of its next-door sister resort, Disney's Contemporary Resort.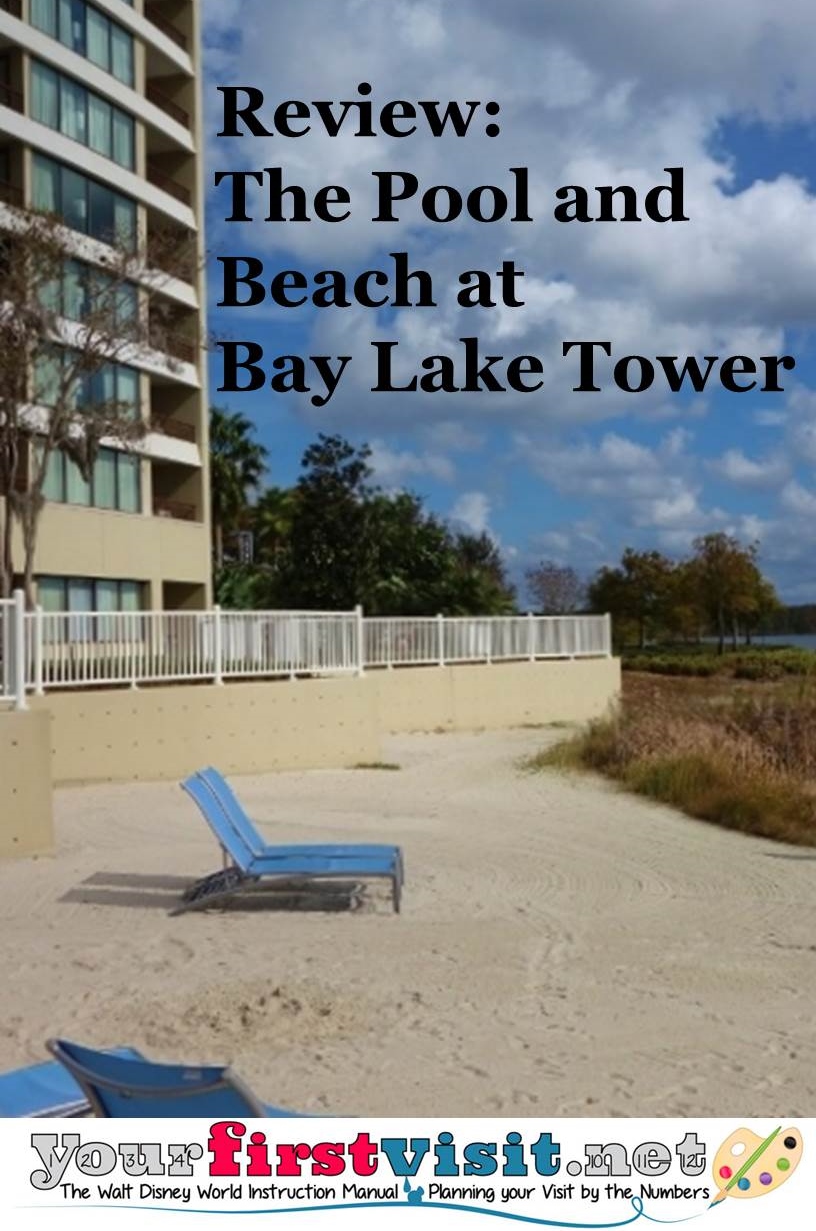 The Contemporary has as long a list of fun stuff to do as you'll find at any Disney World deluxe resort–from parasailing to shops to playful and fine dining. Details begin here.
In particular you'll find at the Contemporary vast stretches of white sand beaches and two pools, one larger with a slide and a water play area, and another smaller one.
Bay Lake Tower is, however, unusual among the DVC resorts paired with deluxes in having an additional pool, the "Bay Cove Pool," restricted to guests staying at Bay Lake Tower. Among the other paired DVC options, only Kidani Village also has a restricted pool.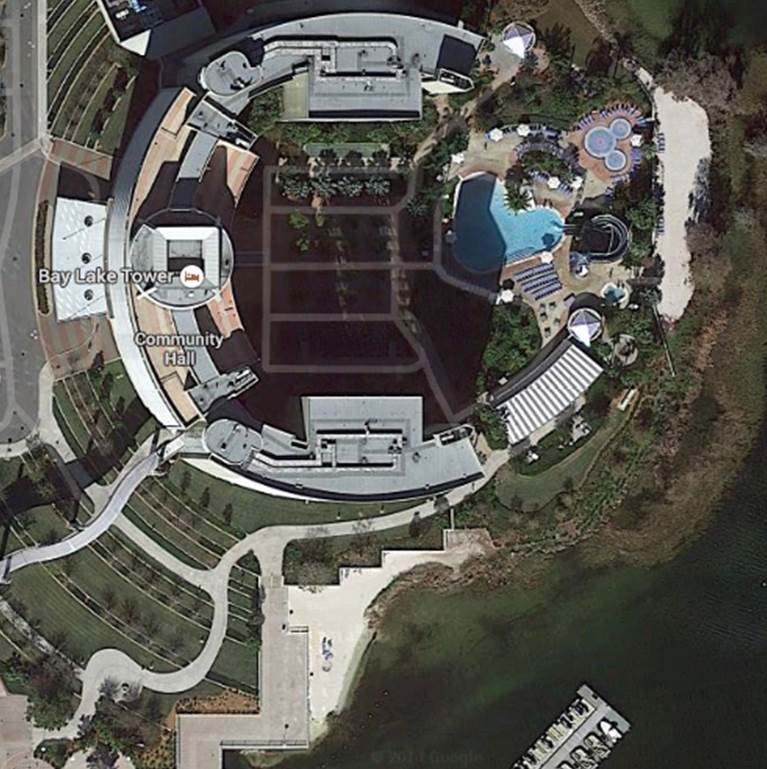 Bay Lake Tower is shaped like a "C", and the pool is heart-shaped and enmeshed at the end of its arms.
Here's a shot of it from the balcony of the Villa we stayed in.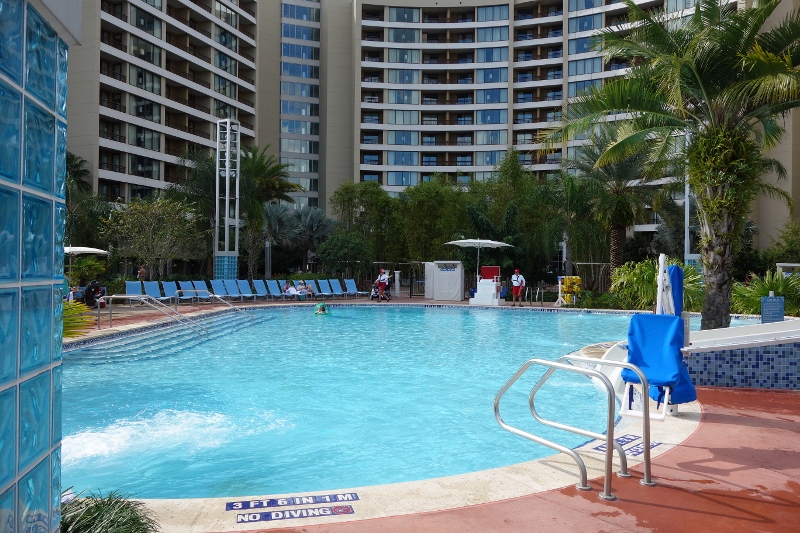 Here's the pool and Bay Lake Tower.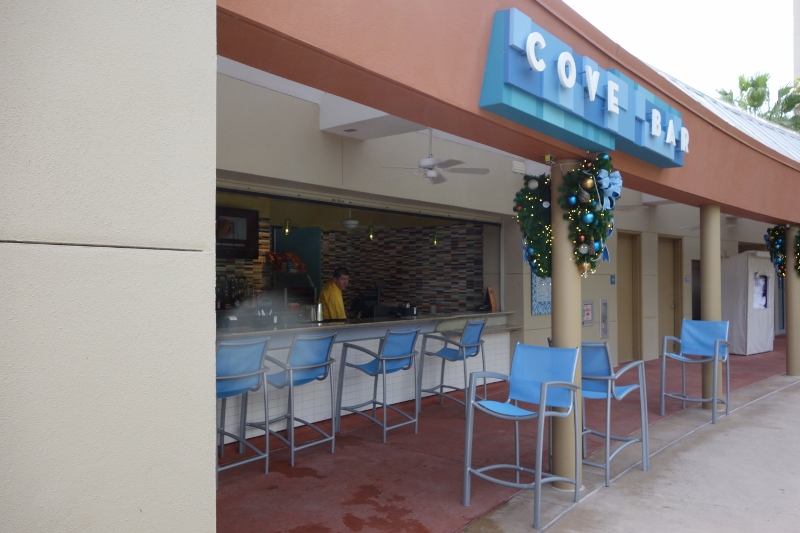 While there's nothing overwhelmingly special about this pool, it is very convenient, and does have all the basics–a slide which you can see on the images above, a pool bar…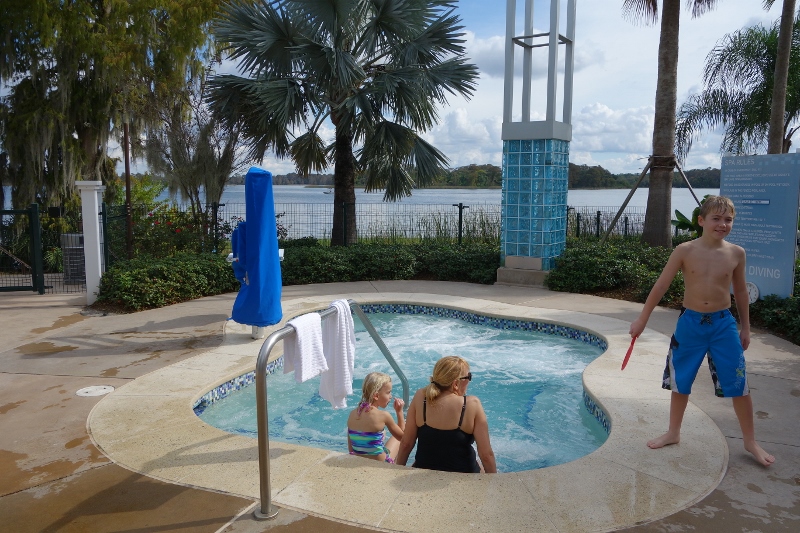 …a hot tub…
…and a kids water play area shaped like Mickey's head.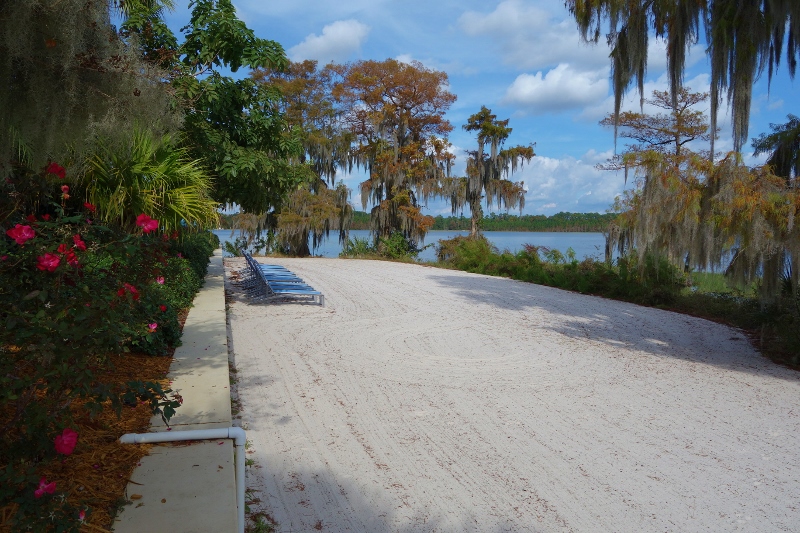 Outside the pool area there's a little private beach…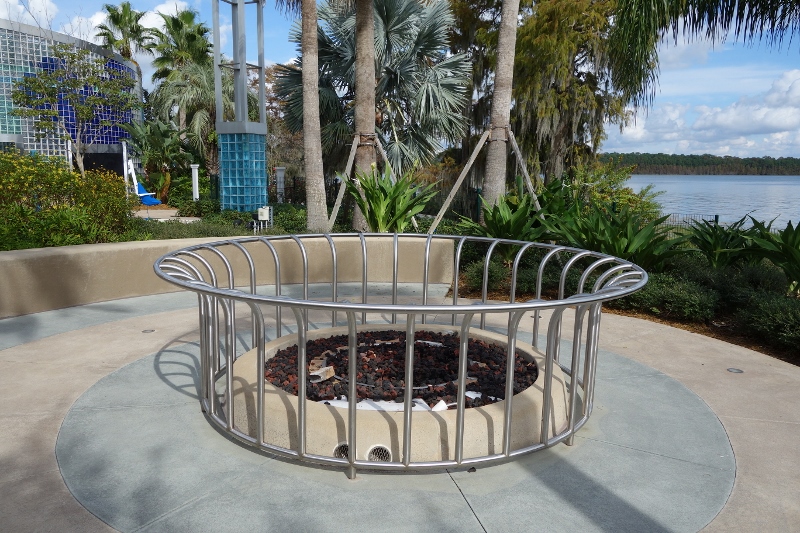 …and a fire pit.
Overall, this is a fine pool, with more on offer than the usual "quiet pools" that you'll find near the DVC resorts paired with deluxes.


Follow yourfirstvisit.net on Facebook or Twitter or Pinterest!!
RELATED STUFF