Photo Tour of the Living Side of a One Bedroom Villa at Disney's BoardWalk Villas
By Dave Shute
(For the first page of this review of Disney's BoardWalk Villas, see this.)
PHOTO TOUR OF A ONE BEDROOM VILLA AT DISNEY'S BOARDWALK VILLAS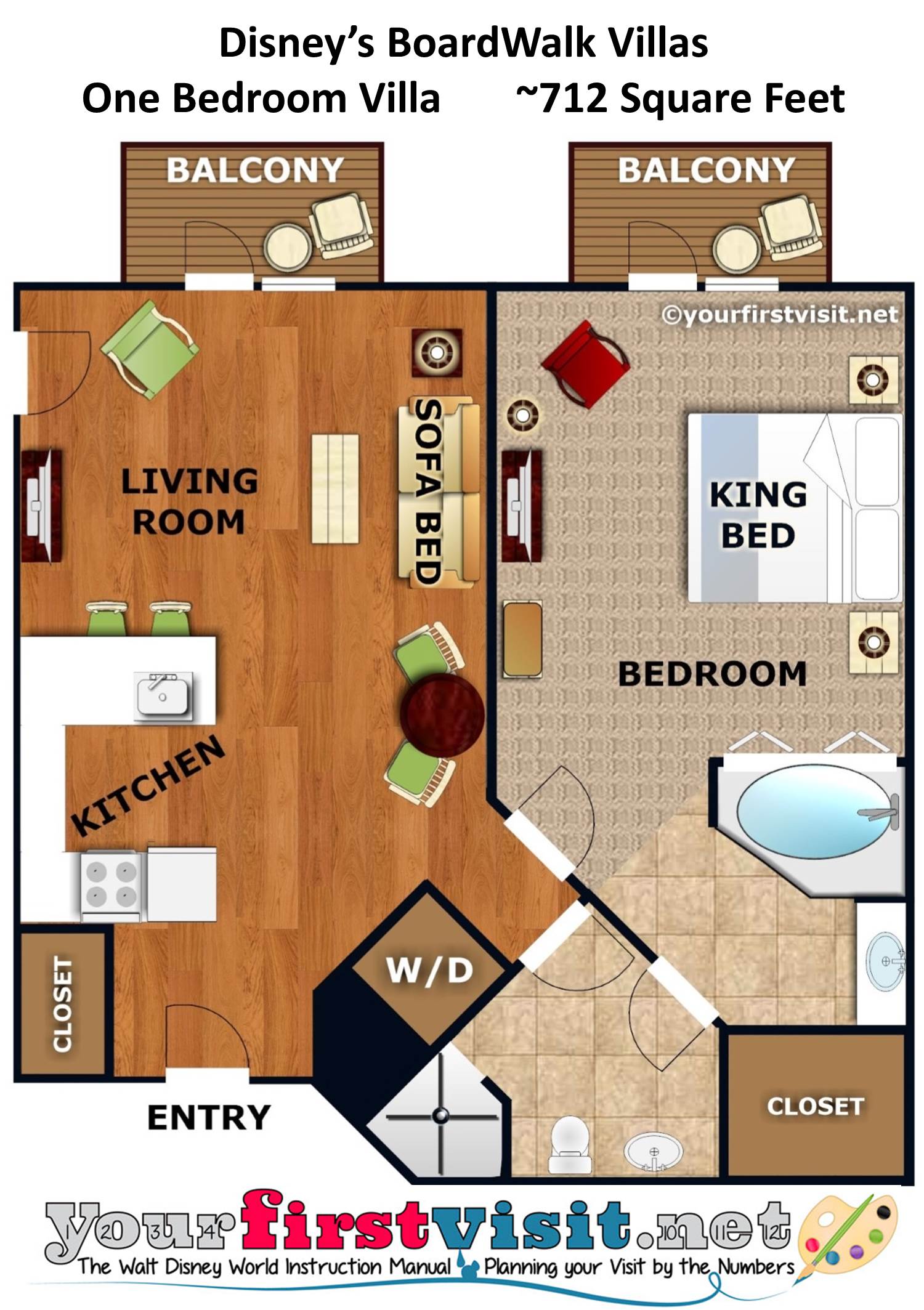 One Bedroom Villas at Disney's BoardWalk Villas were renovated in 2015/2016 and sleep four in a king bedroom and a fold-out queen couch in the living room.
Add a second bedroom to make it a Two Bedroom Villa (the second bedroom will be identical to the Studio covered earlier in this review) and the sleeping capacity goes to nine–but with no more kitchen/dining/living room space, making the overall Villa a little tough for groups larger than 6.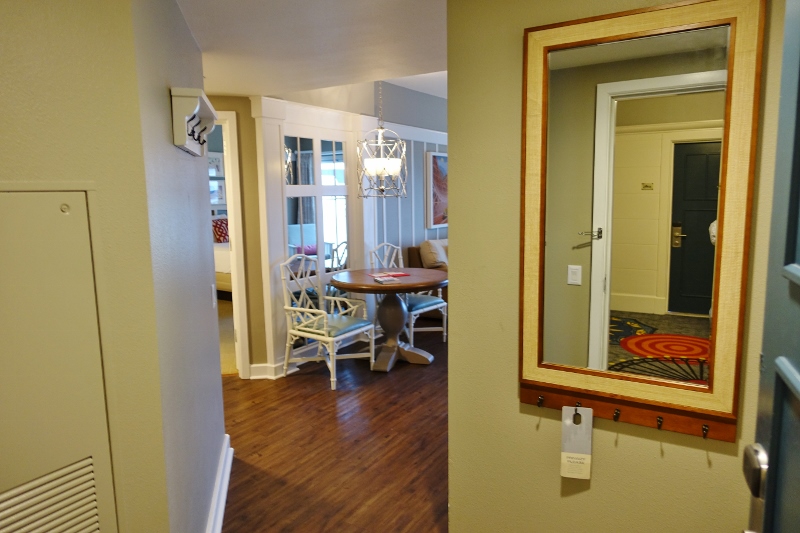 The entry to a One or Two Bedroom Villa begins with a hallway into the main spaces.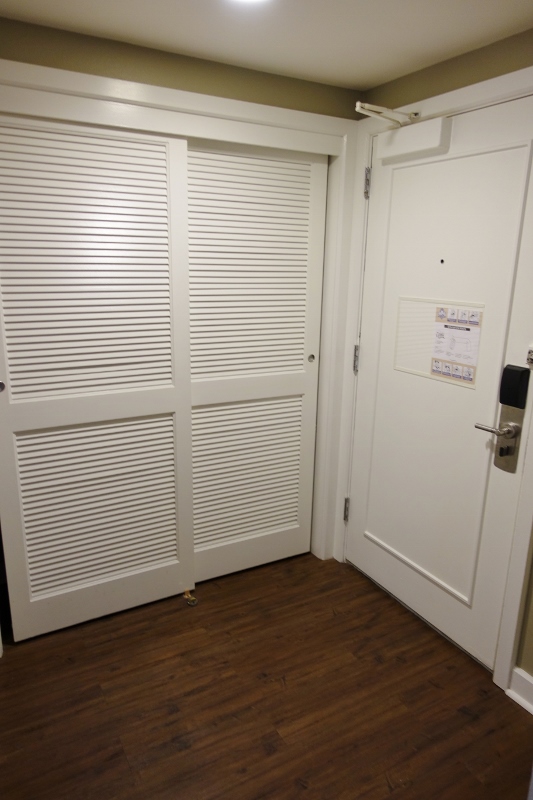 One side of the entry area has a large closet…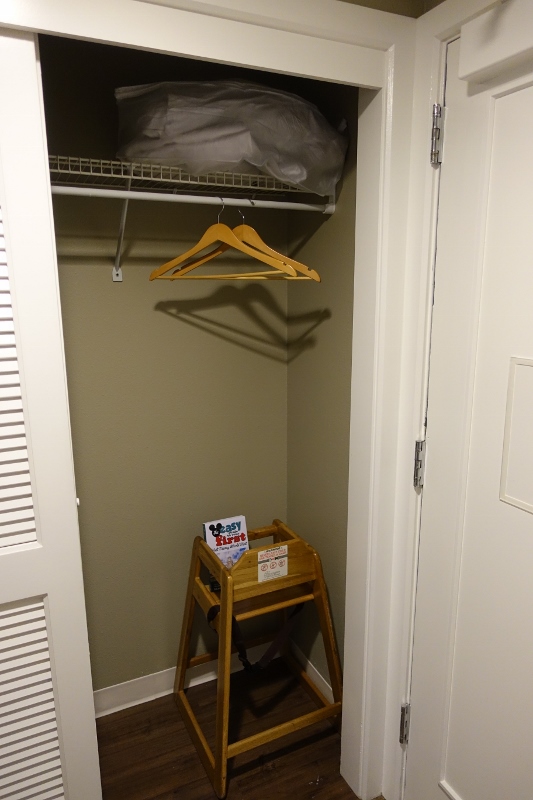 …the door side…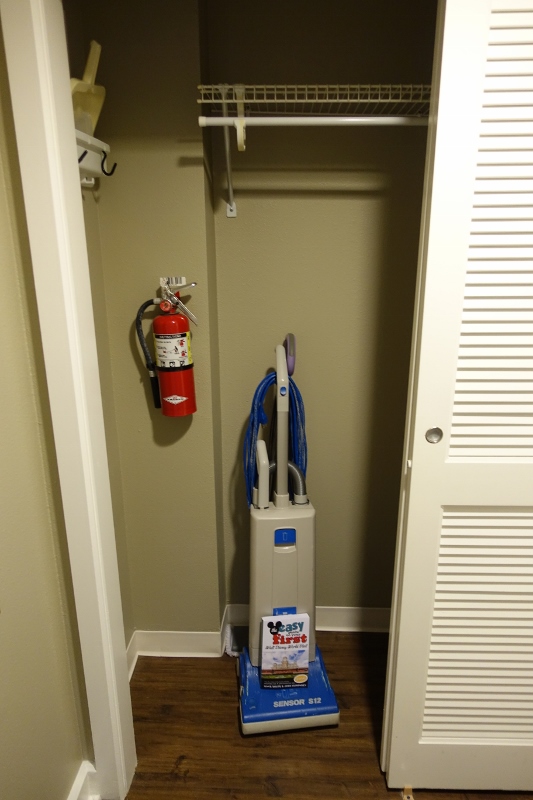 …and the other side.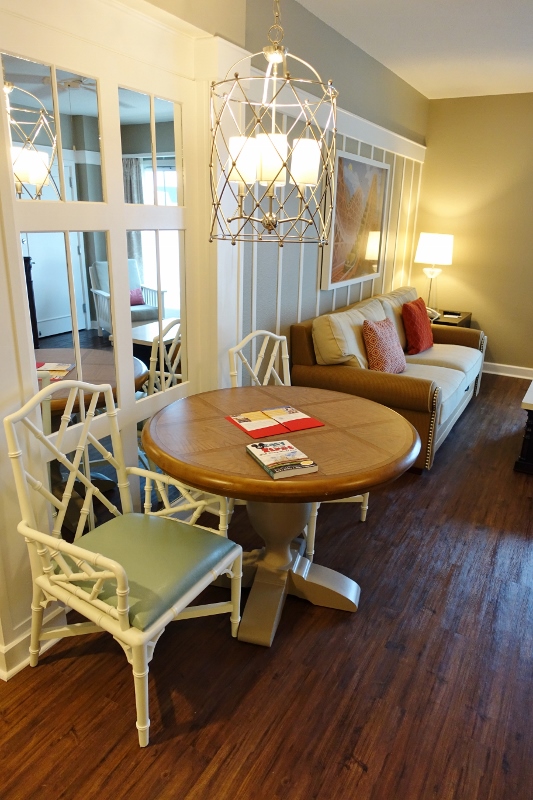 …and beyond it, on one side of the room a dining table and a couch.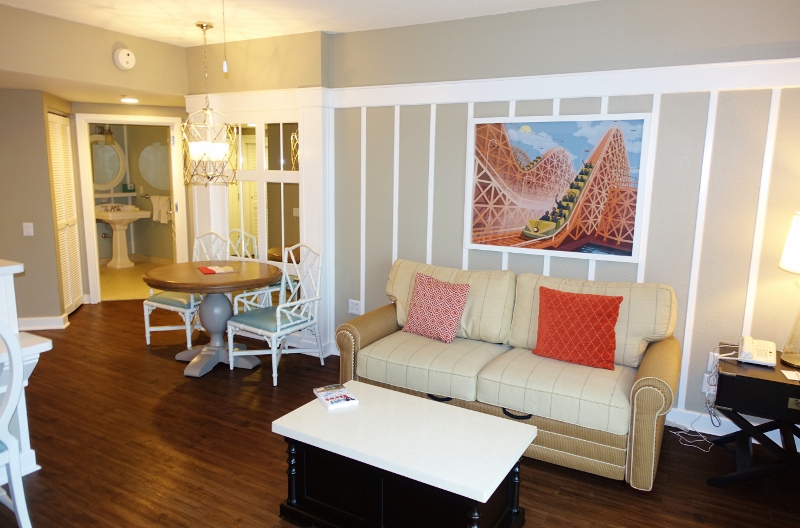 Here's the couch side from the back of the space.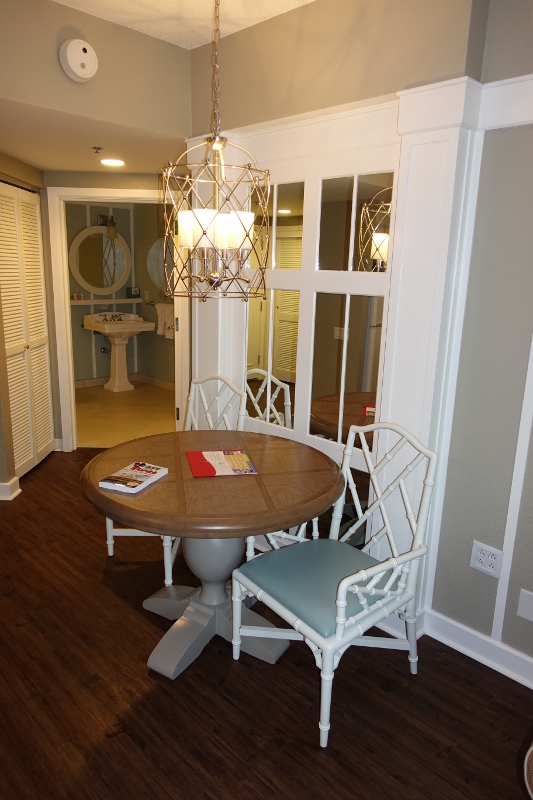 The dining table is not particularly large, nor does it have many chairs–especially for the nine people a Two Bedroom Villa will sleep. The backs of the chairs have knobs which become quite uncomfortable quite quickly.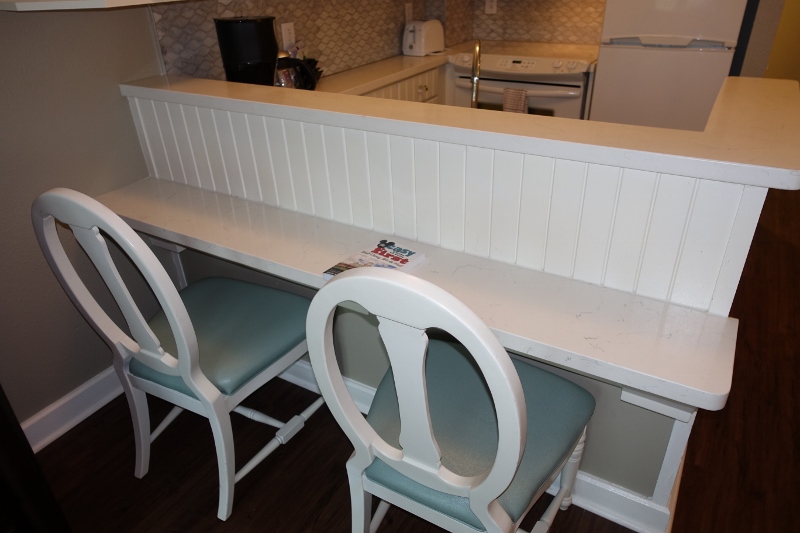 There's a cute breakfast bar and two more (and more comfortable) chairs next to the kitchen.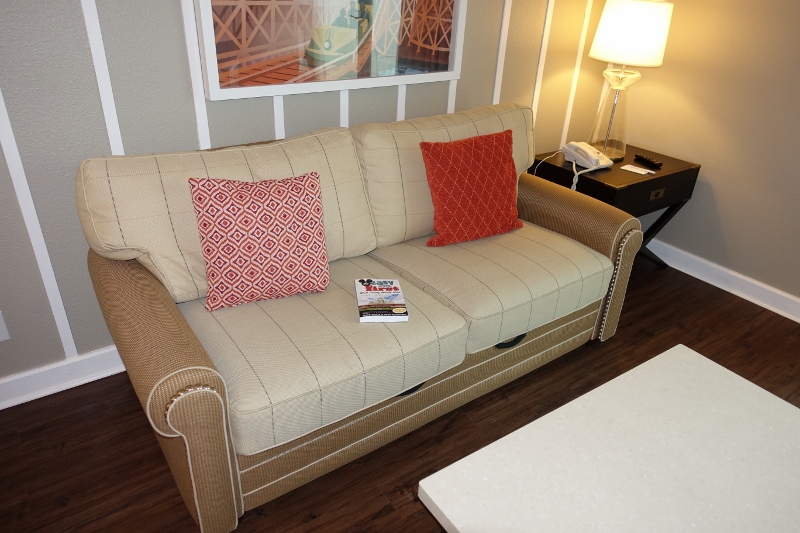 Deeper in the living area you'll find this couch.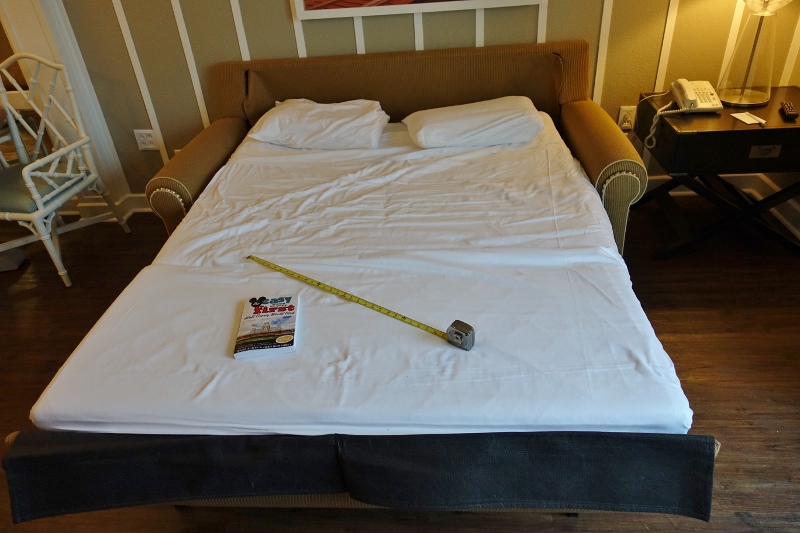 It unfolds into a bed which I measured as 60 inches wide by 78 inches long, with a 4+ inch cushion.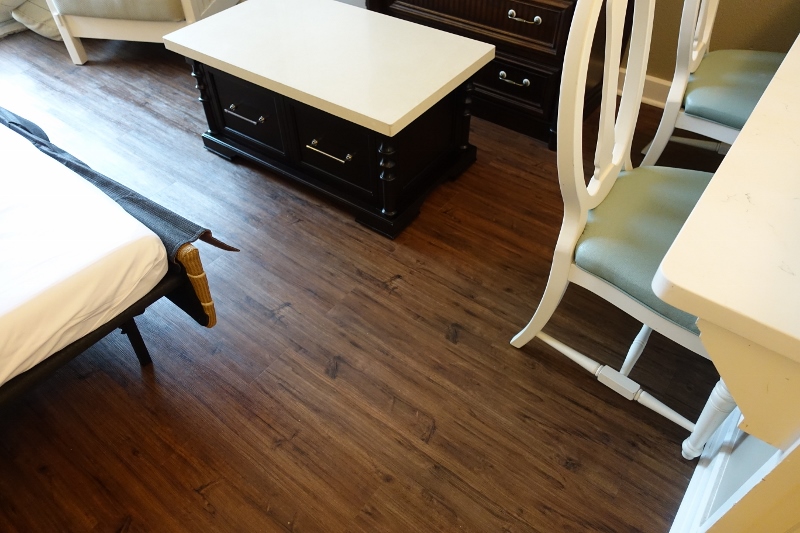 The Villas here have a slightly different layout than other similar ones, which means that there's more clearance between this couch and the breakfast bar when open–I got three feet of clearance, whihc is 18″+ more space than you'll find in some similar DVC villas. This means that it's a little easier for folk to get around in the living room when this bed is in use than at the Villas at the Wilderness Lodge, Beach Club Villas, or Saratoga Springs, all of which have otherwise similar designs.
The table in front of the couch has storage…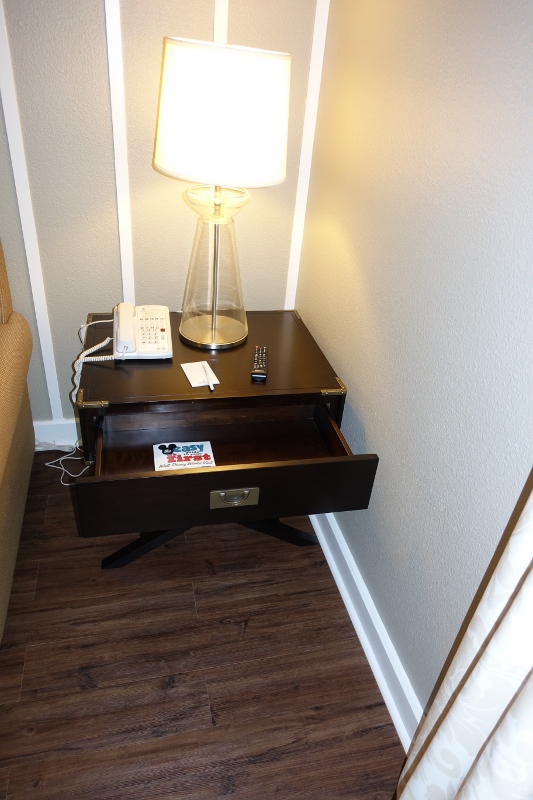 …as does the fun steamer-trunk-themed side table.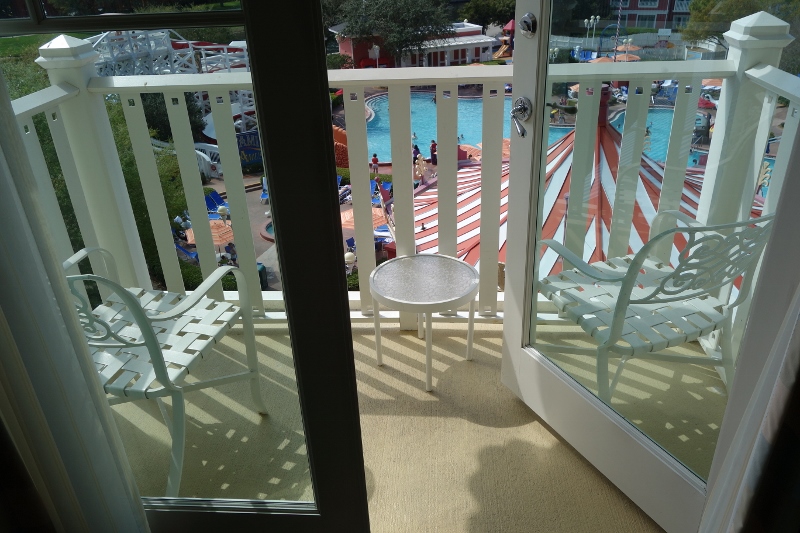 Beyond the couch you'll find the balcony or patio.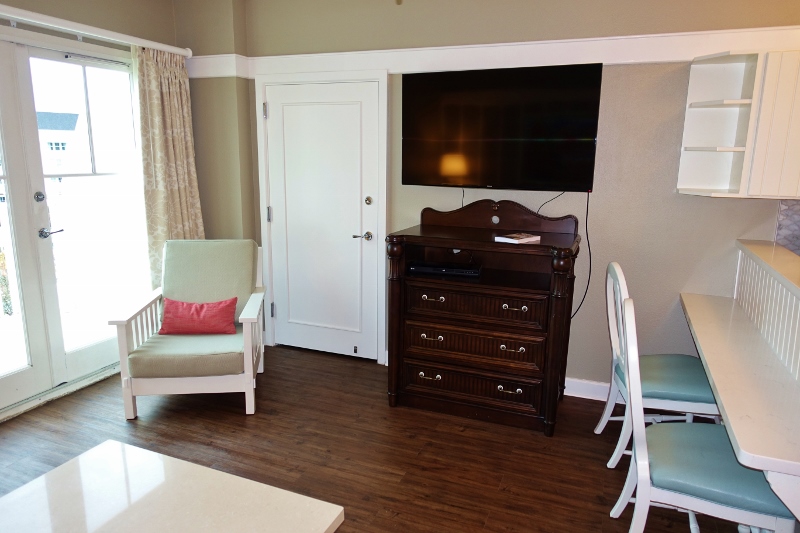 The other side of the living space has a 54″ TV over a dresser, and an easy chair.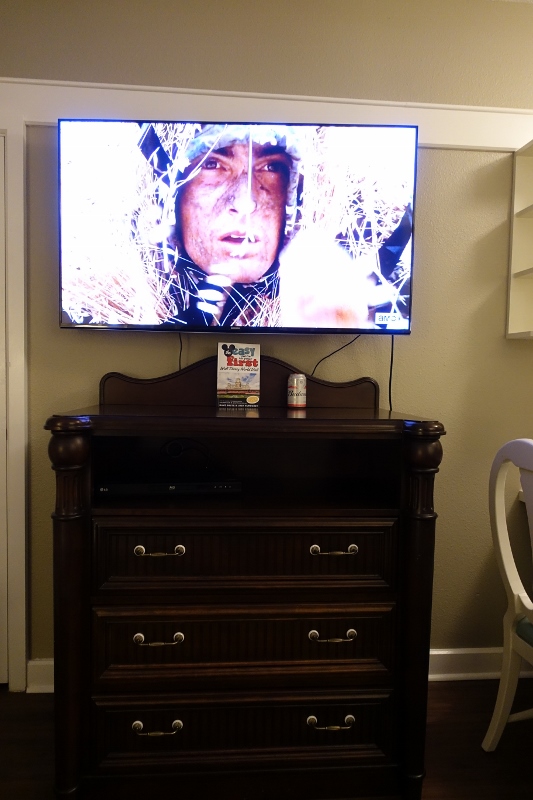 A closer view of the dresser (the movie was Red Dawn, I think)…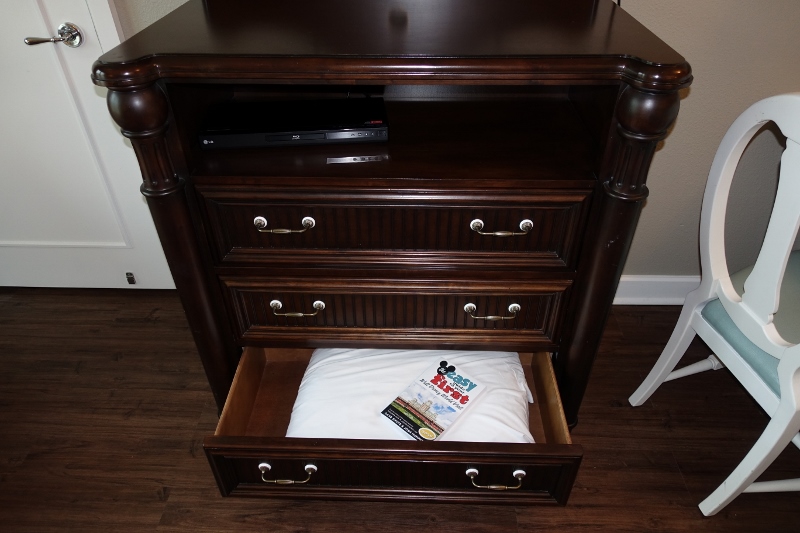 …and its drawers. Dresser storage is fine for the two people this room sleeps.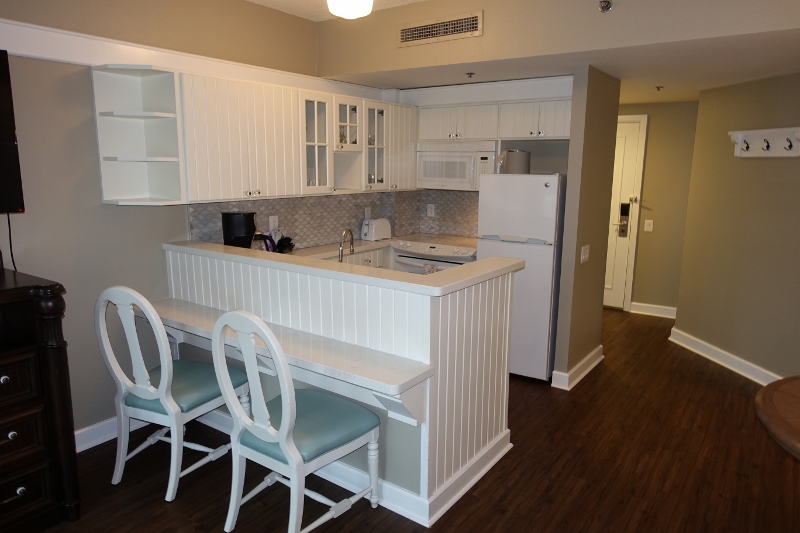 The small kitchen is across from the dining table.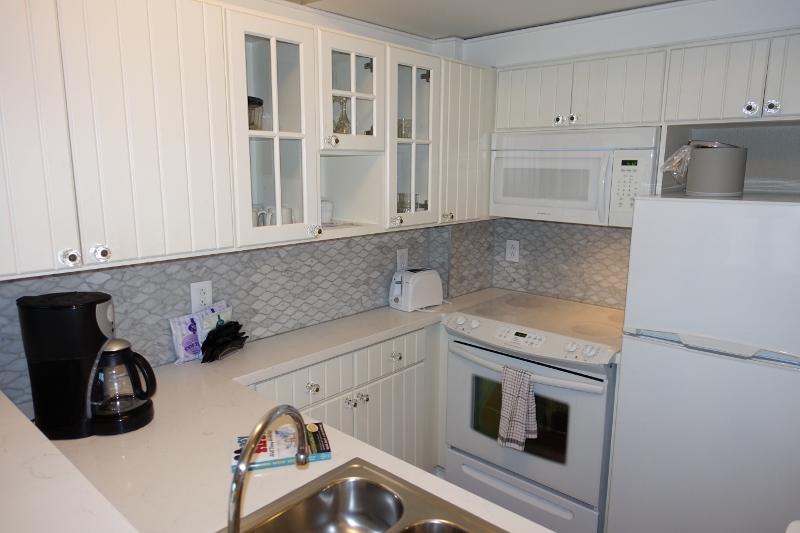 It includes all the basic appliances and everything you need to prep, cook and serve meals, other than counter space.
Some of the stuff it comes with: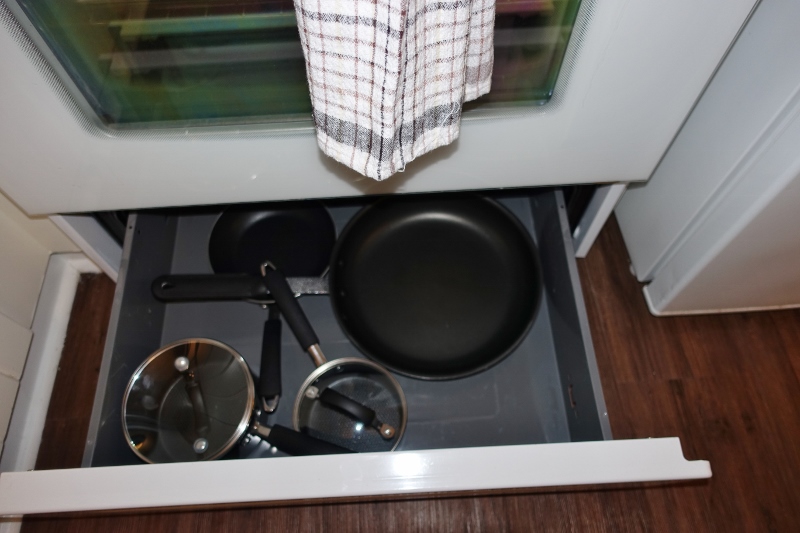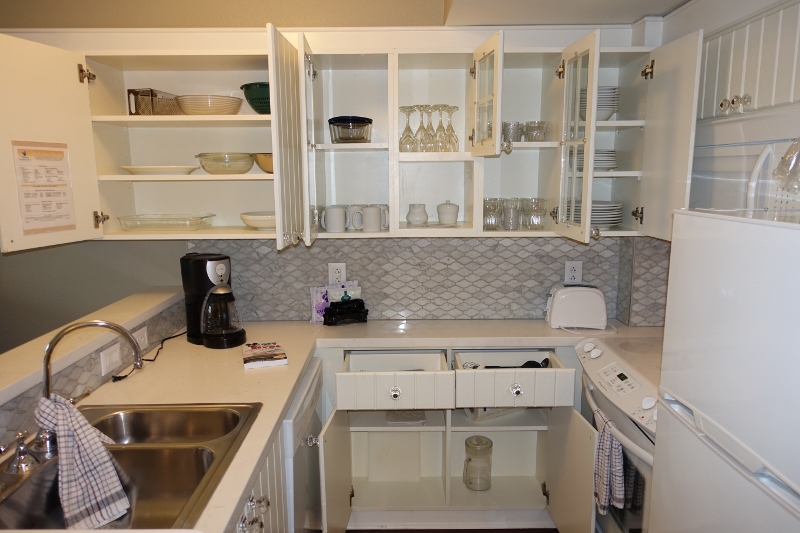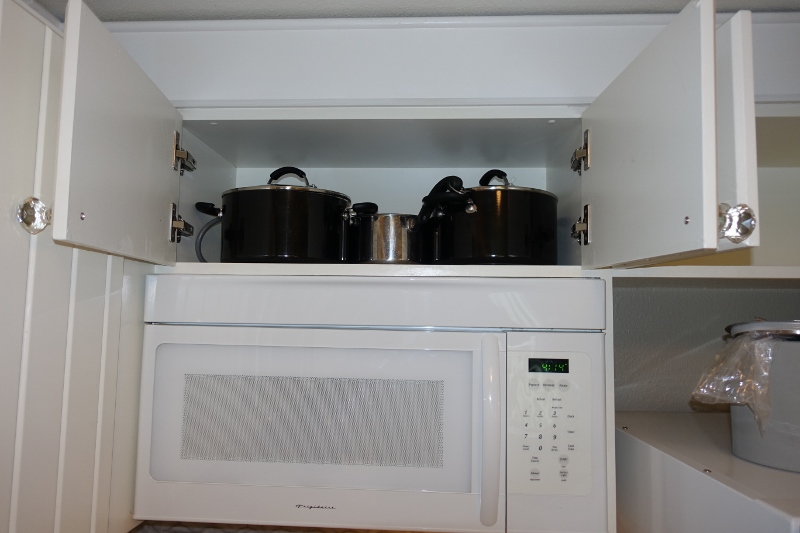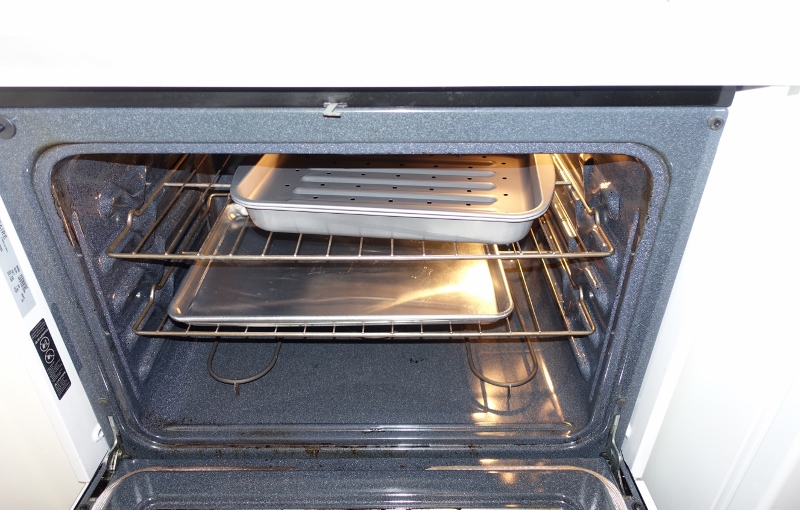 These refurbed rooms are lighter than the old versions, and I quite like them.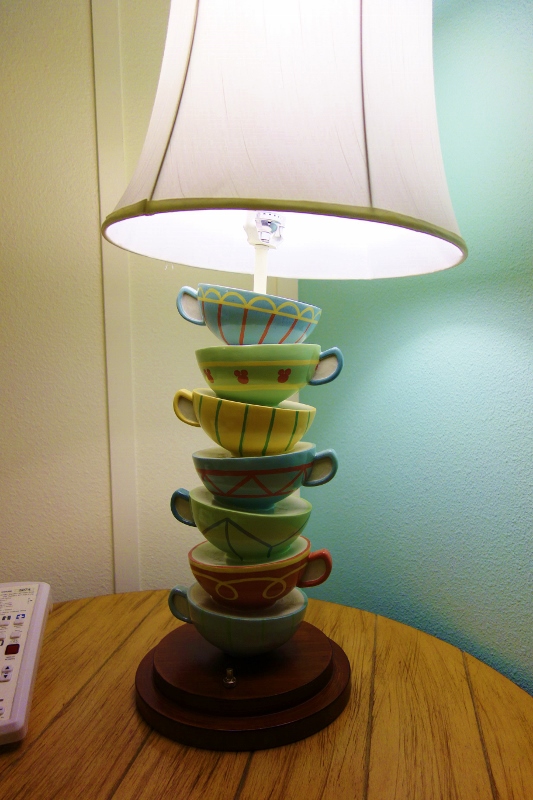 They are missing some of the cute touches formerly present, such as this teacup lamp.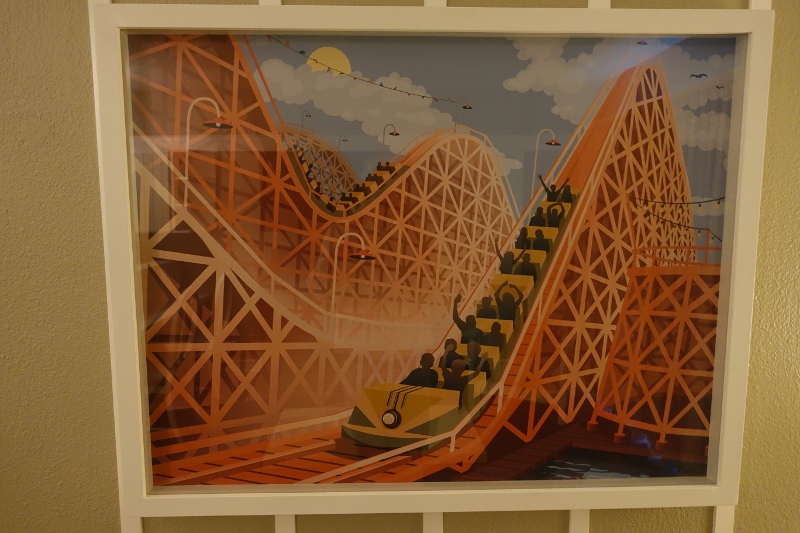 But there's still some fun art in the room.
This review continues here!




Follow yourfirstvisit.net on Facebook or Twitter or Pinterest!!
RELATED STUFF