Disney World FastPass+ Lower Crowd Itinerary, 6 Night Version
By Dave Shute
This itinerary will be
retired for 2017

, as with additions at the Animal Kingdom it is too short.

Below is a six night variant of my updated FastPass+ based Disney World itinerary for lower crowd weeks.

It does not work all dates, and some dates that it mostly works it may need some little adjustments.

Check your week here. If the eight night lower crowd itinerary works unchanged, then so will this. If I indicate on the linked page required changes to the eight night itinerary, then use the comment form below to ask about your week.

This six night variant does a great job of covering the parks, at the expense of almost all your time off. The seven and eight night options are much better choices.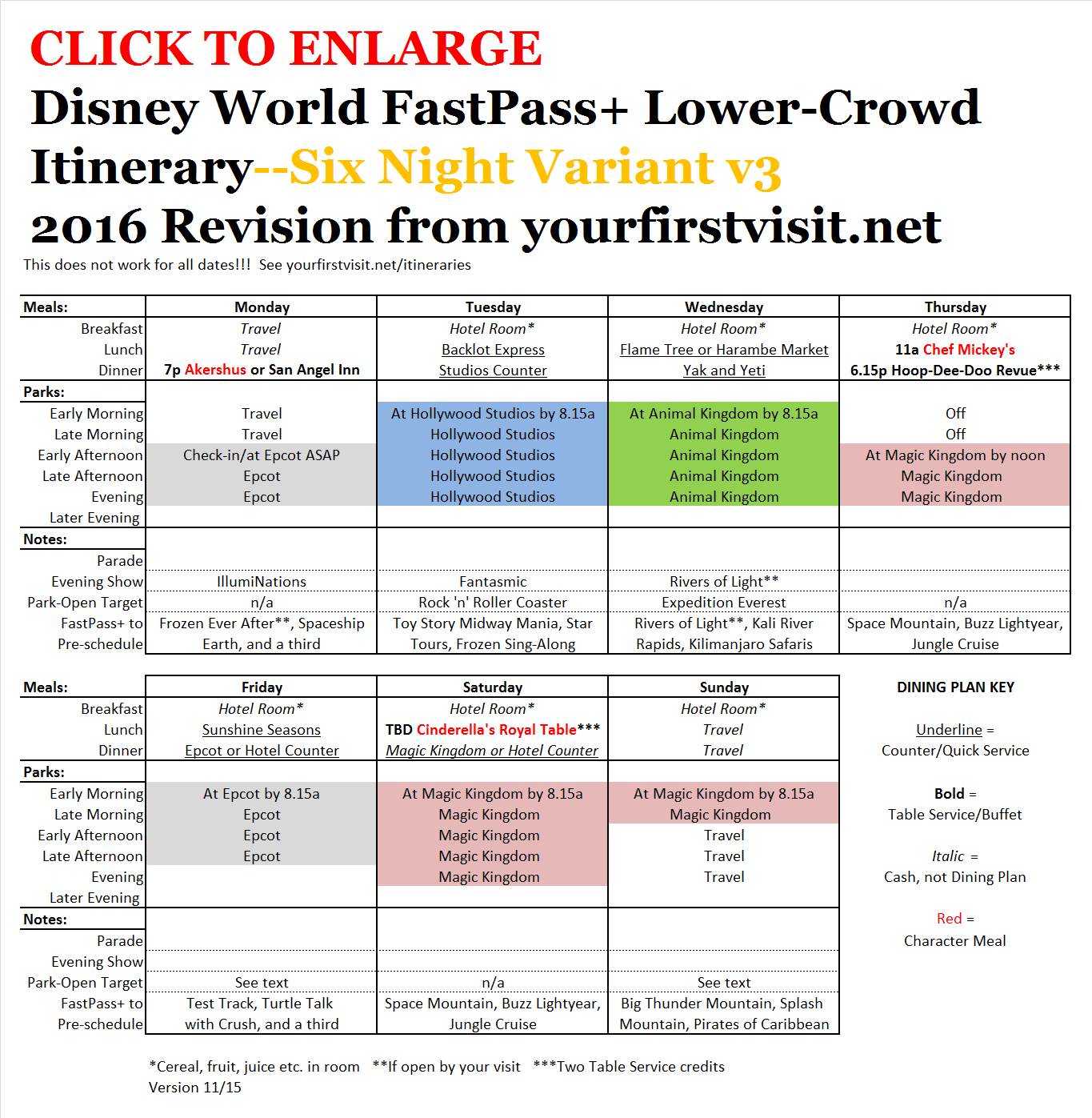 The recommended FastPass+ that make it work are in the To-Do List, so you can book them at the 60 day window for FastPass+ sign-ups. Daily agendas are in the links:


Follow yourfirstvisit.net on Facebook or Google+ or Twitter or Pinterest!!
RELATED STUFF