How to Get, and Reward, Help with Your Dining Reservations
By Dave Shute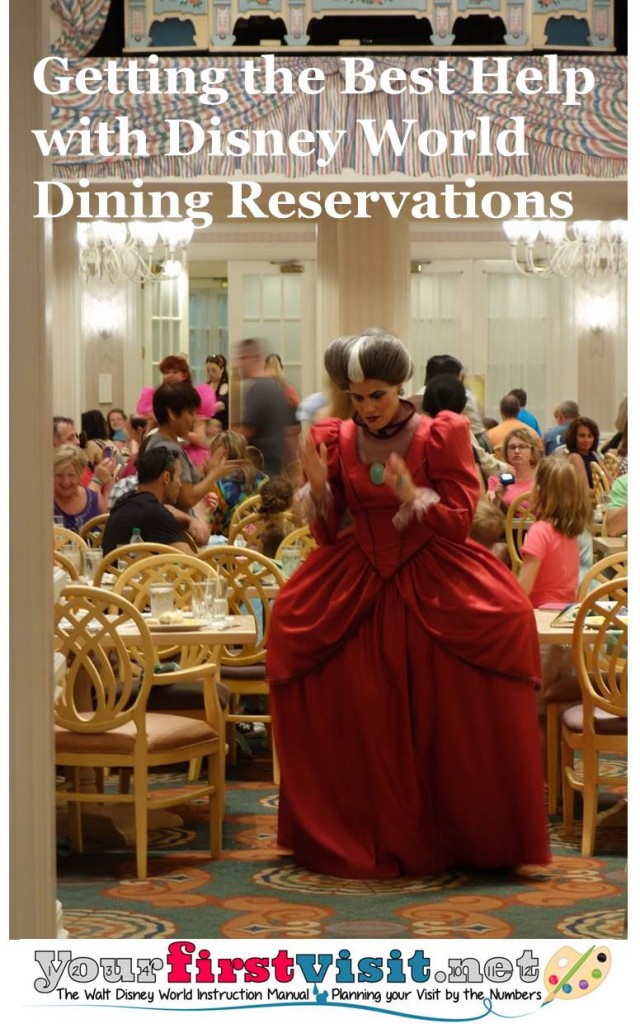 There's two ways to book your Disney World dining—on the web, and over the phone at (407) WDW-DINE (939-3463). (Don't know what to book?  See this.)
Crack Commenter Disney Dining Agent noted yesterday that if you are calling, your odds of getting one of the best dining agents are increased if you call between 7a and 10a eastern.
His comment explains the details, but the short version is that the best agents get first pick of shifts, and that shift is the most popular among them.
He also notes that the way to insure that the best keep showing up at that time is to do the survey after the call, and to rate excellent help from the dining agent as a "1" when question number 5 rolls around!
Follow yourfirstvisit.net on Facebook or Google+ or Twitter or Pinterest!!
RELATED STUFF