Photo Tour of the Master Bedroom and Bath in One and Two Bedroom Villas at Disney's Old Key West Resort
By Dave Shute
(For the first page of this review of Disney's Old Key West Resort, see this.)
THE MASTER BEDROOM AND BATH IN ONE AND TWO BEDROOM VILLAS AT DISNEY'S OLD KEY WEST RESORT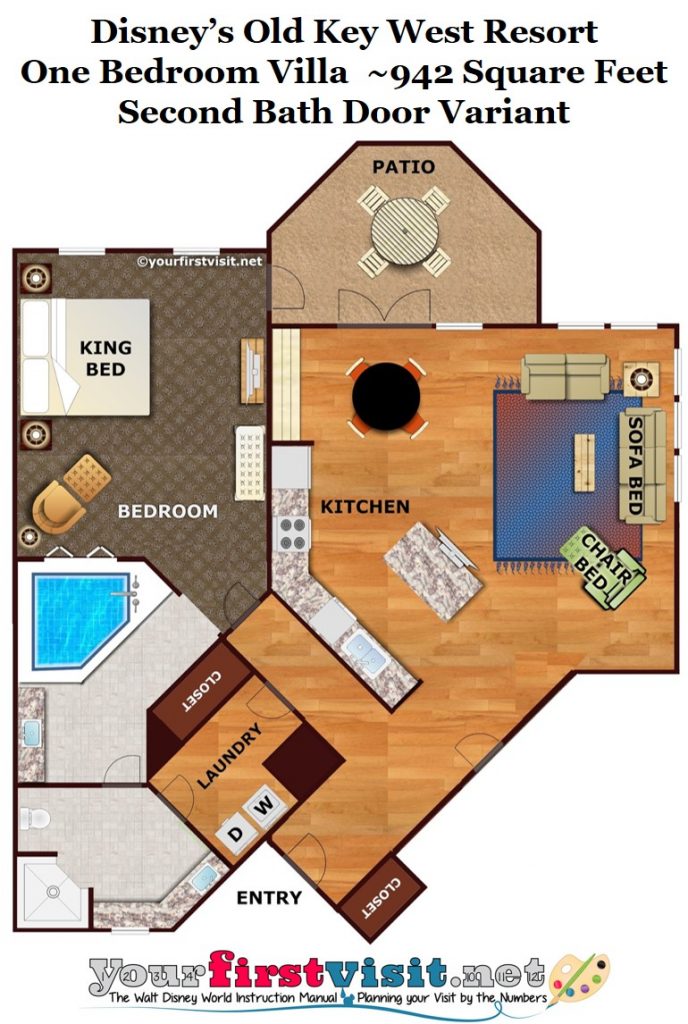 The master bedroom and bath area, on the left side of the floor plan, is the same in both One and Two-Bedroom Villas at Disney's Old Key West Resort.
It's accessed from a hall right off the entry, behind the kitchen. This image is of the hall from the master bedroom. On the side of the hall…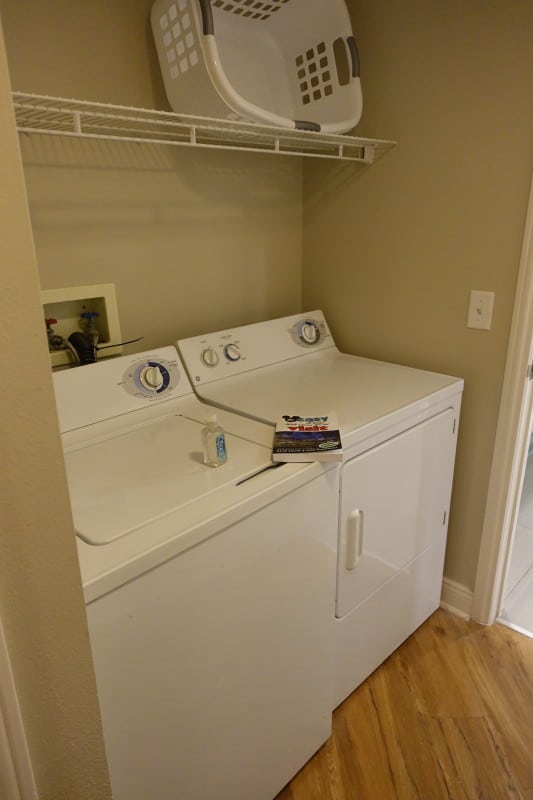 …is the laundry room. Most DVC One and Two Bedroom Villas have an over and under laundry set up that fills a closet. The laundry at Old Key West features full sized machines and more space.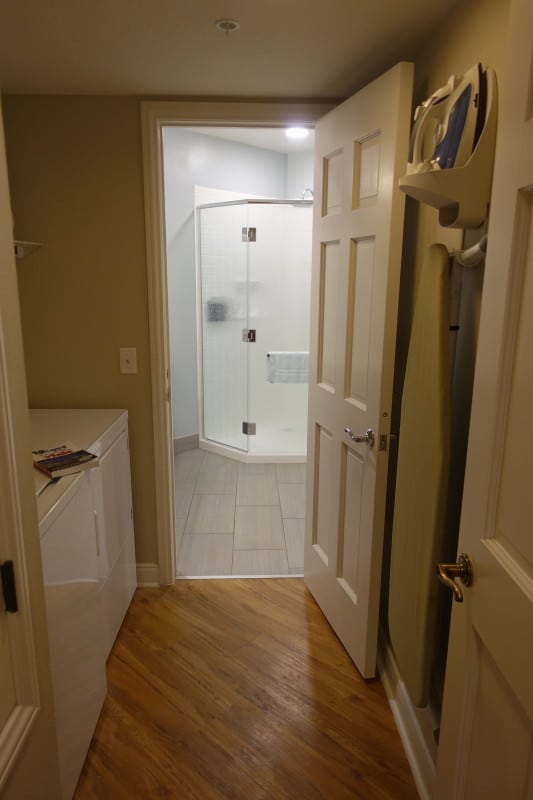 In Old Key West buildings numbered 30 and higher the laundry room has a door to the full bath, which makes the entire unit more livable, as folks don't then need to go through the master bedroom to get to the full bath.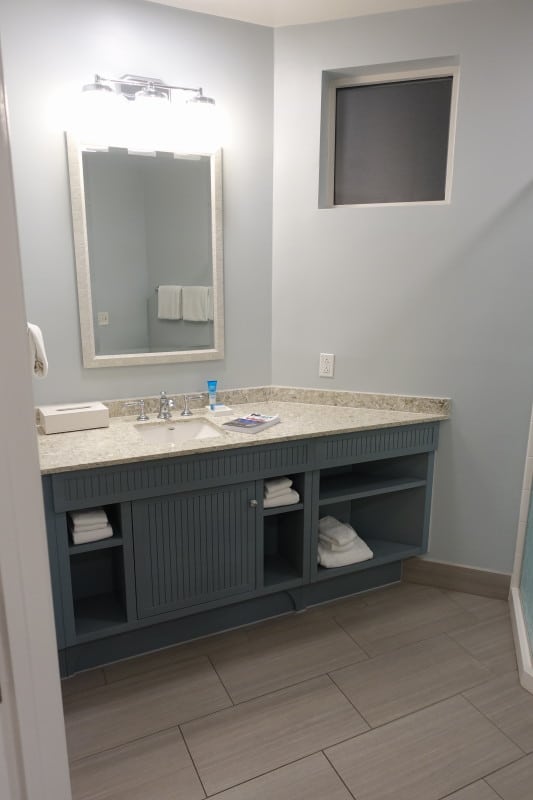 The total available bath resources in Old Key West One and Two Bedroom villas is divided into two areas.  One space is a full bath itself…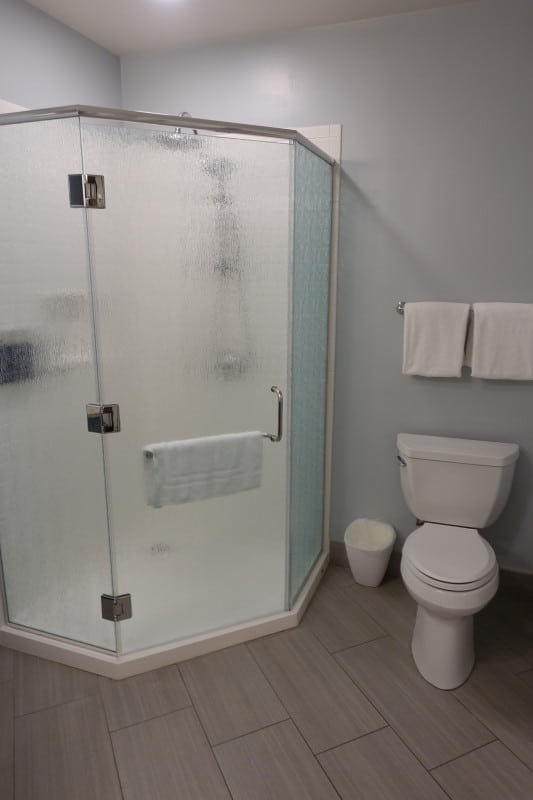 …but with a shower, but no tub.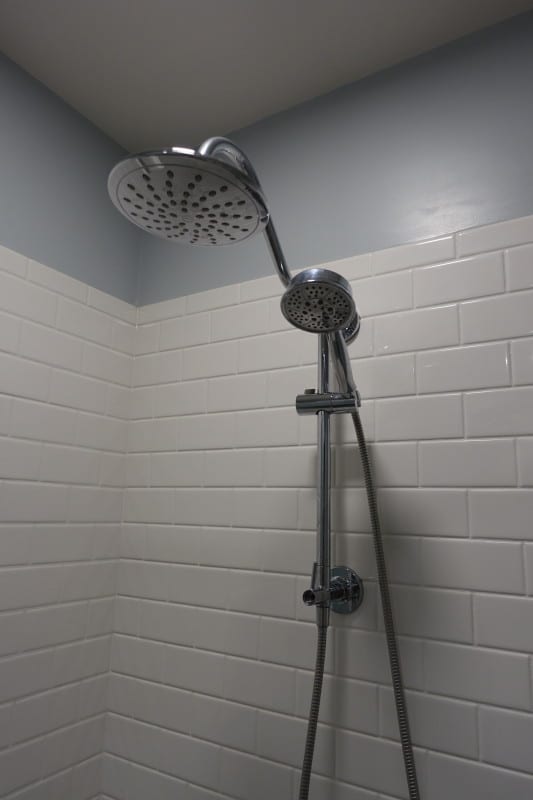 The shower includes a rainfall head and also a handheld sprayer…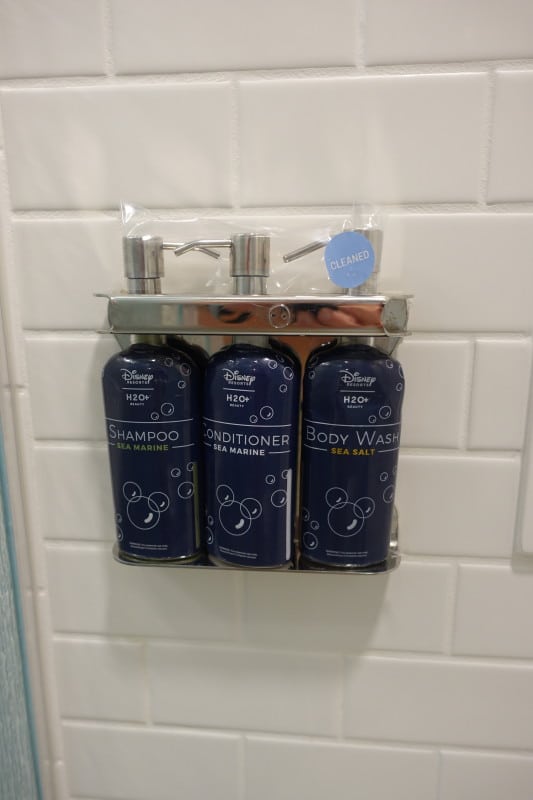 …and toiletries are available in a wall mount.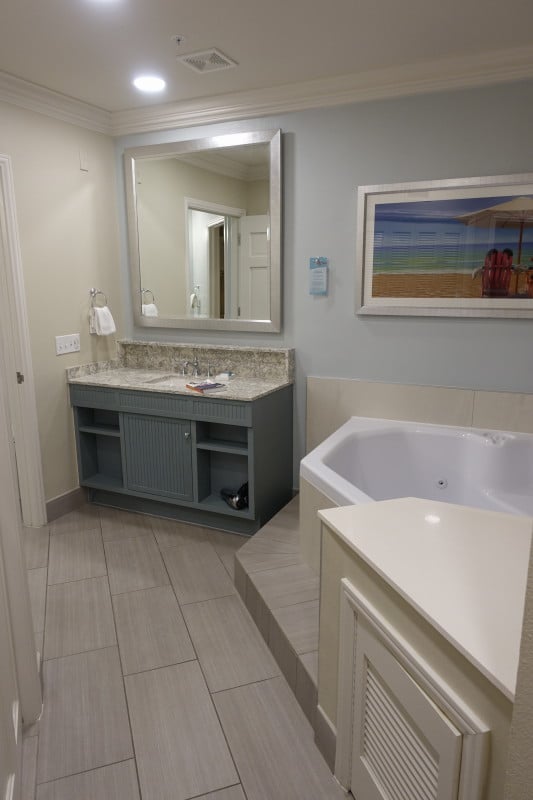 The second part of the bath is directly accessible from both this space and the master bedroom, and has another sink…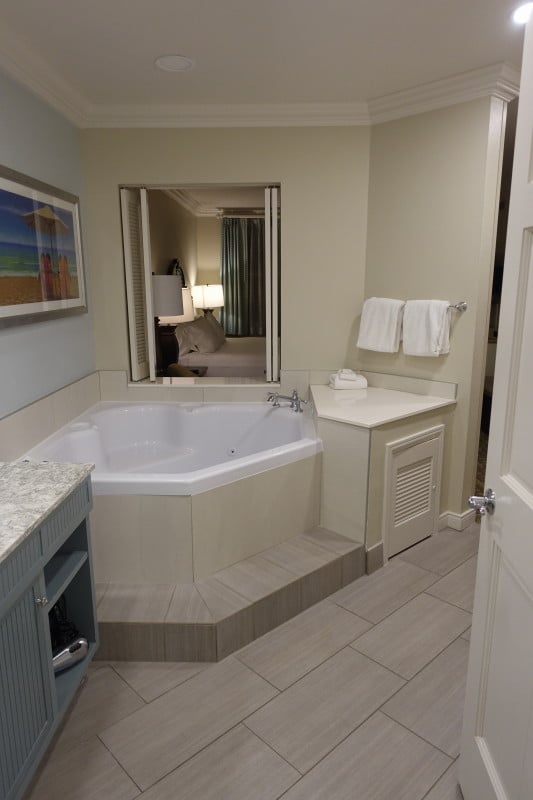 …and a whirlpool tub, with shutters opening or closing it from the master bedroom itself.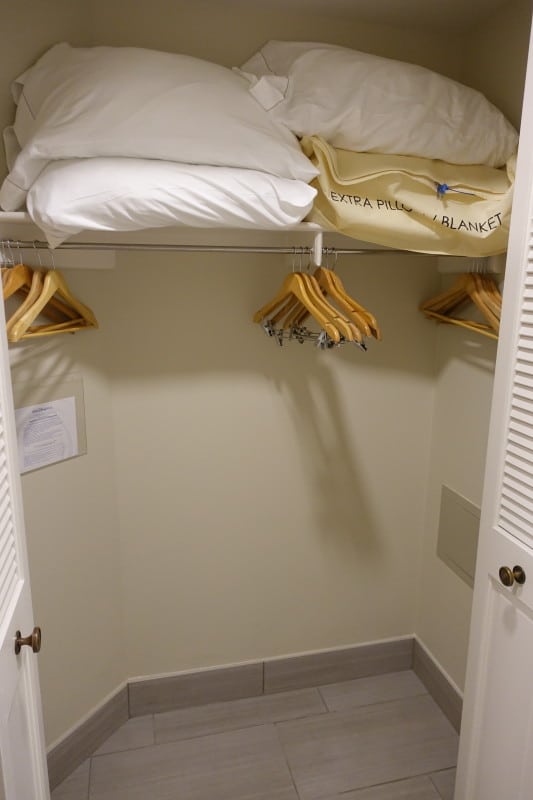 There's also a closet in this space.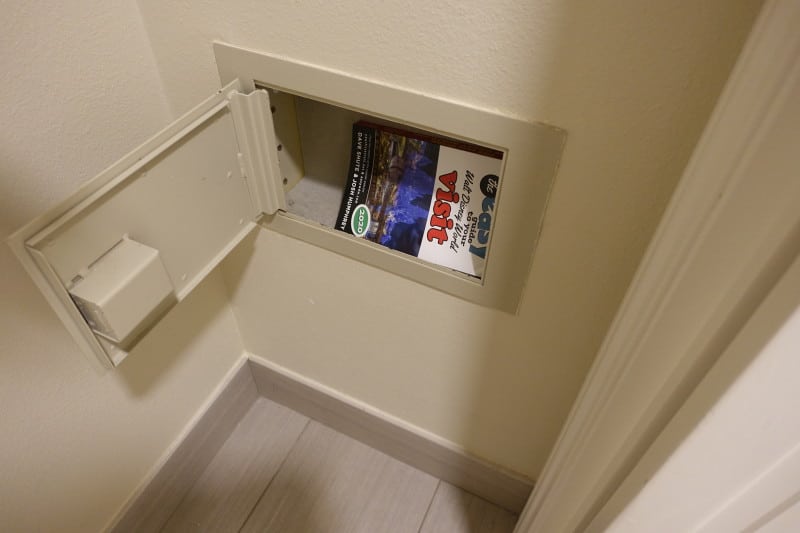 In it you will find a small safe.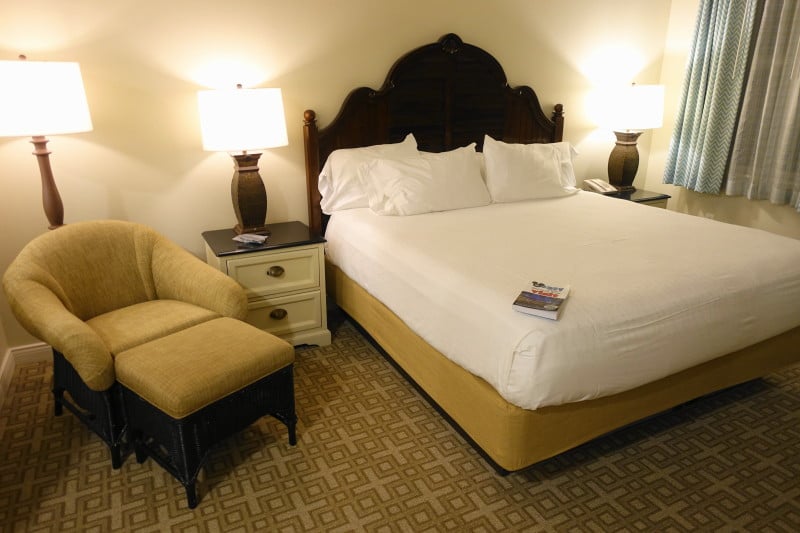 Deeper in the master bedroom itself you'll find on one side this king bed and easy chair.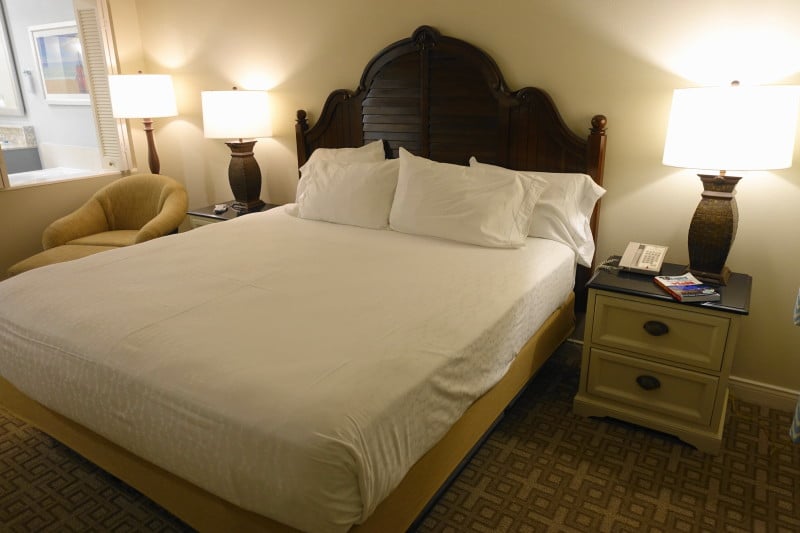 The bed from the other side.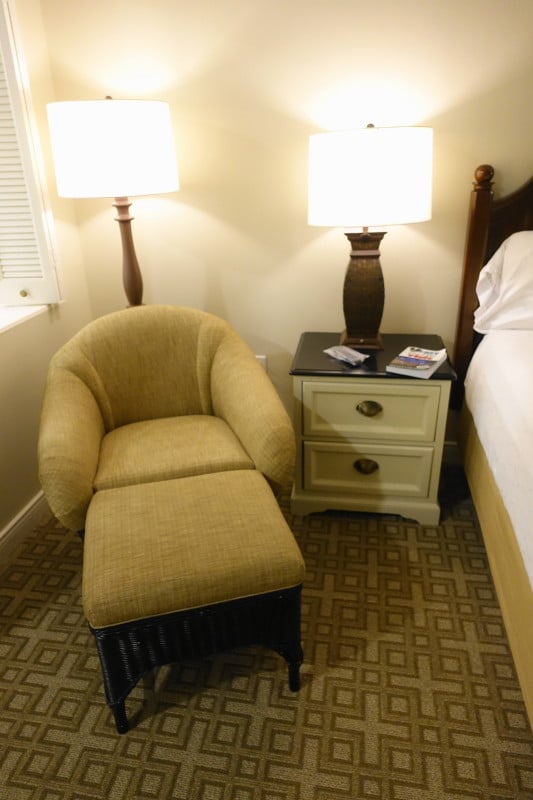 Bedside tables are on both sides, and the easy chair also has an ottoman.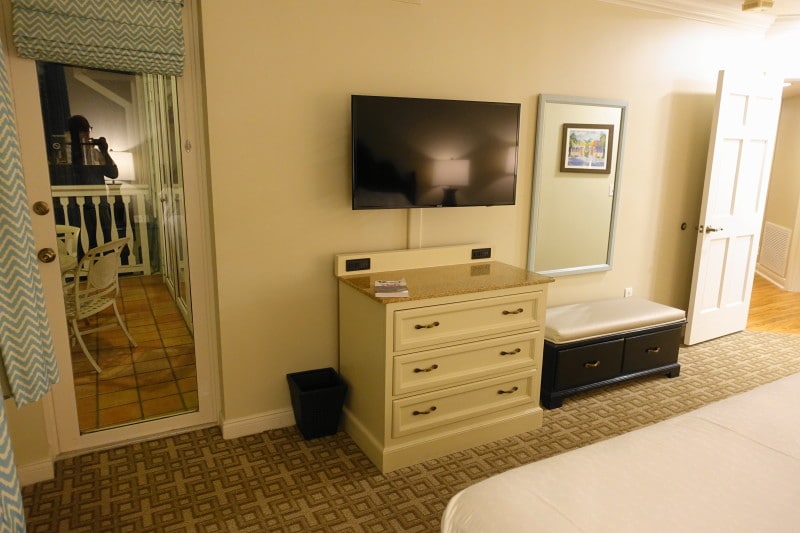 The other side of the room has a door to the balcony, a TV and dresser, and a bench with additional storage.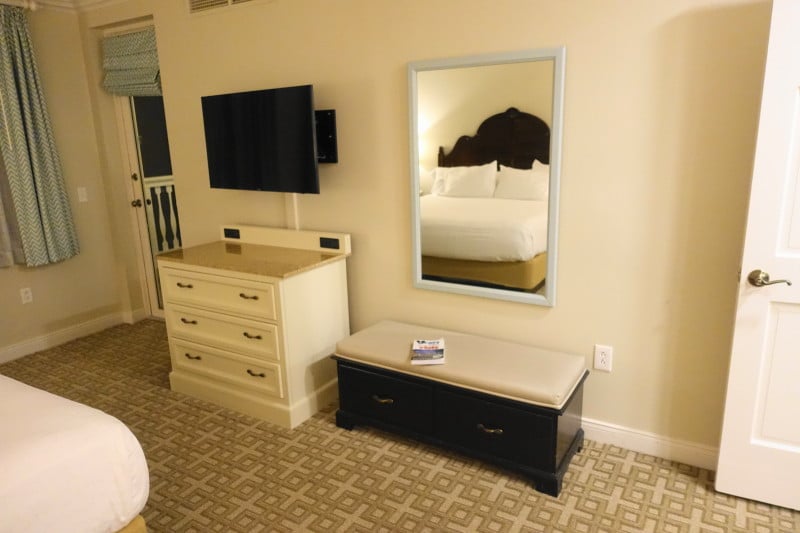 Another view of the TV side of the master bedroom at Old Key West. I measured the TV as 42 inches.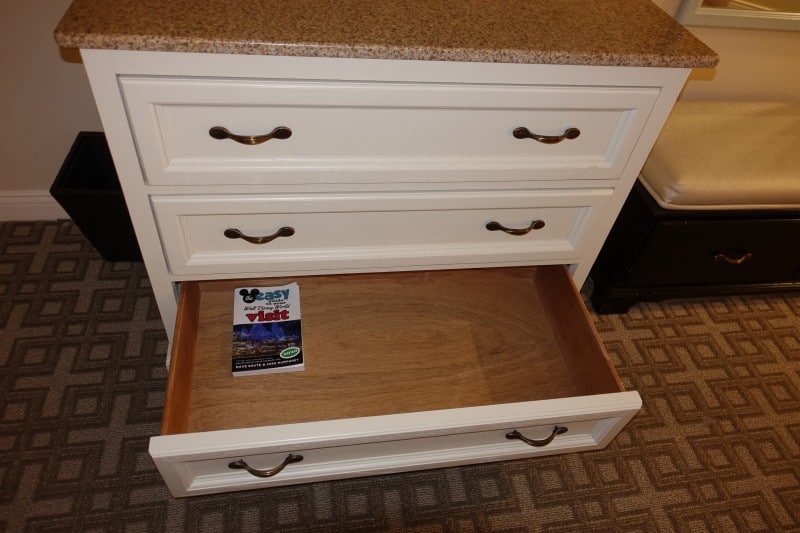 The dresser has plenty of storage…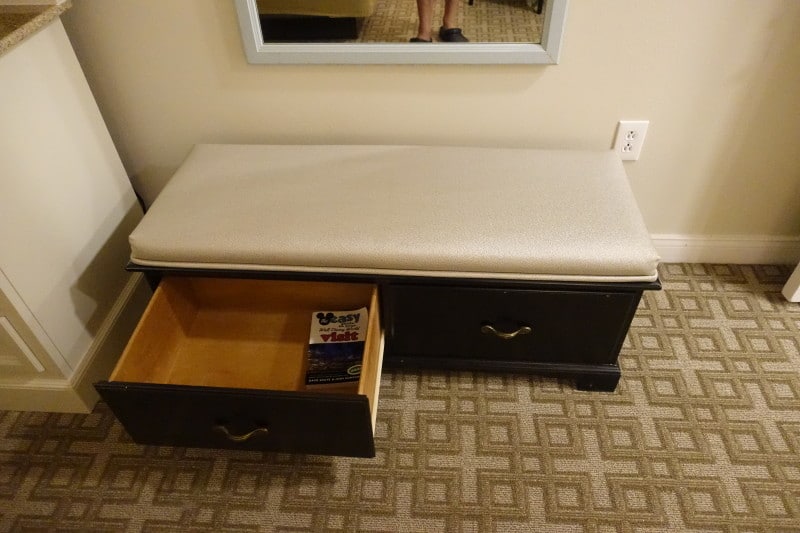 …and the bench next to it has even more.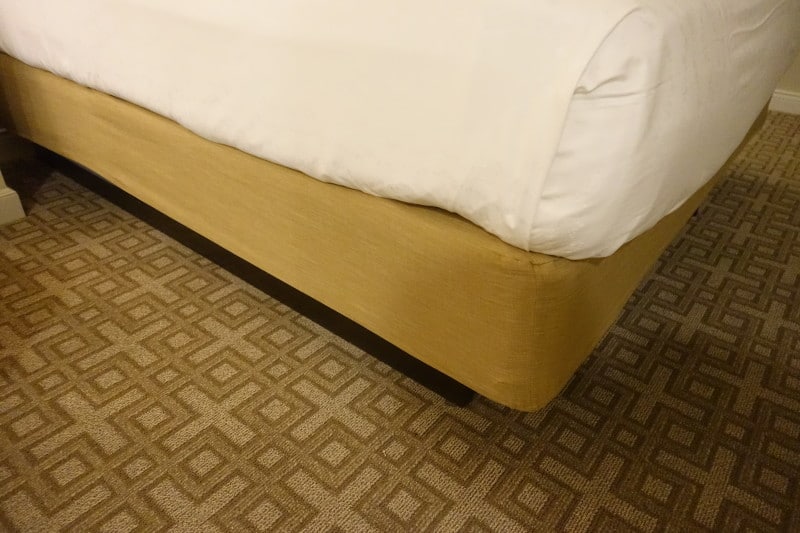 Unlike many other re-done Disney World spaces, there is no under-bed storage for emptied luggage in these rooms. But the hall closet and master bath closet provide plenty of space for them.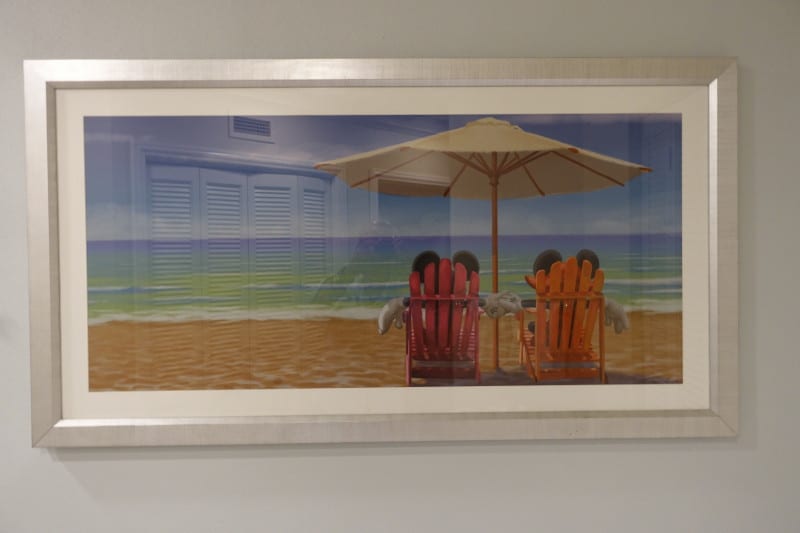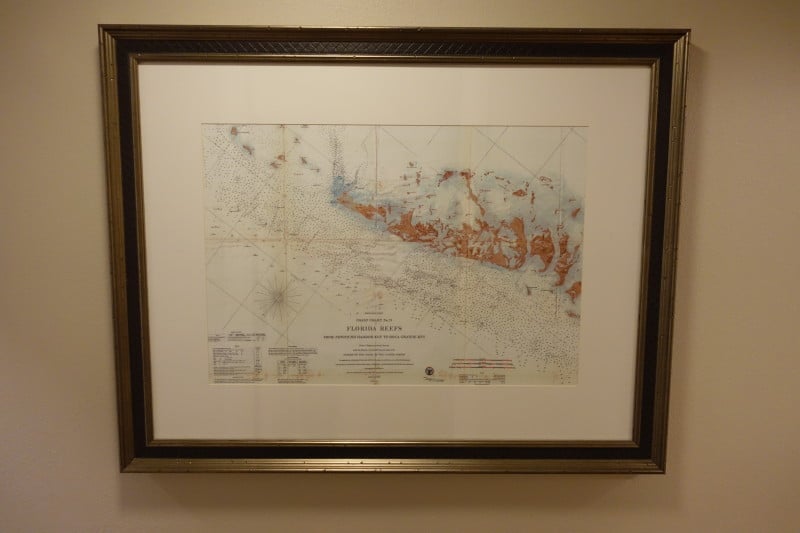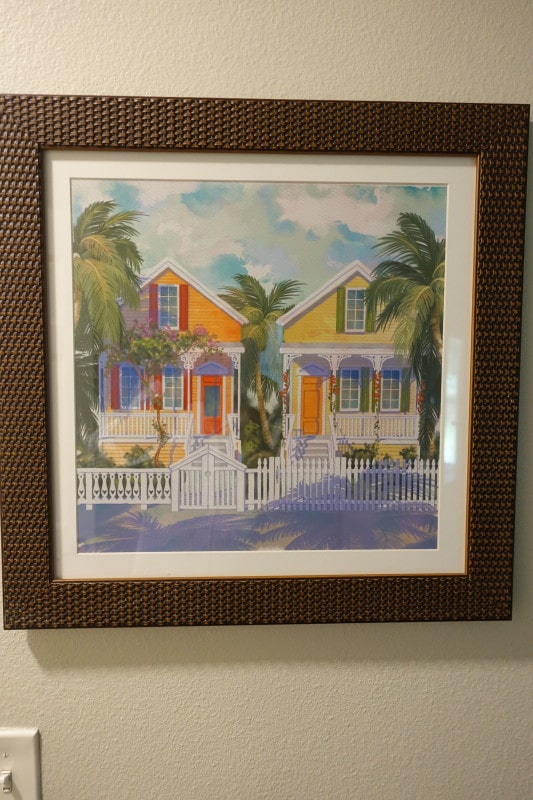 There's also some art in these spaces, some fun, some thematic.
These Old Key West One and Two Bedroom villa master bedrooms and baths overall are spacious and well-appointed.
This review continues here.
MATERIAL IN THIS REVIEW OF DISNEY'S OLD KEY WEST RESORT


Follow yourfirstvisit.net on Facebook or Twitter or Pinterest!!
RELATED STUFF