Perspectives on the Caribbean Beach Construction
By Dave Shute
THE BASICS OF THE REFURB AT DISNEY'S CARIBBEAN BEACH RESORT
(For the first page of this review of Disney's Caribbean Beach Resort, see this.)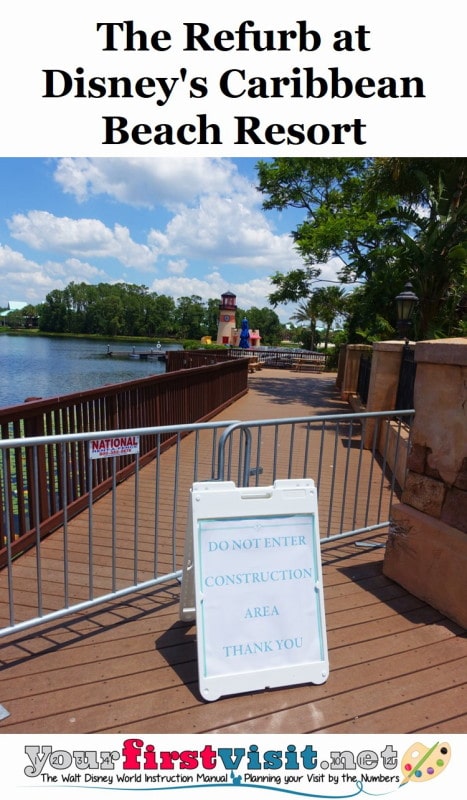 Disney's Caribbean Beach resort is undergoing a major redo.
Nine accommodations buildings have closed and are surrounded by construction fences.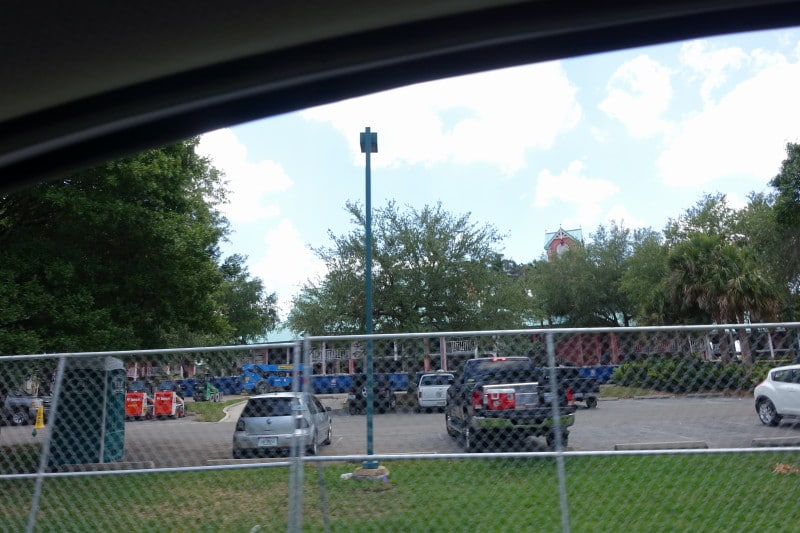 Closed are all six buildings of Barbados, and the three northern buildings in Martinique.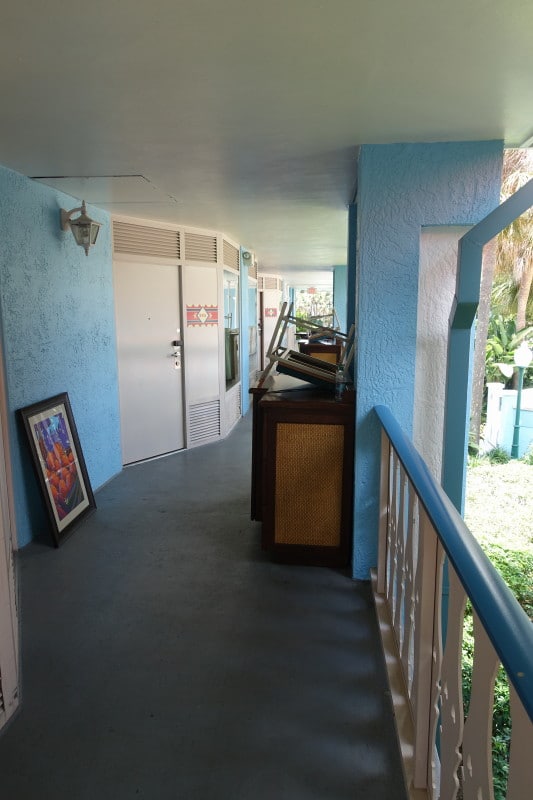 All rooms at Caribbean Beach were refurbed recently, and many had a fifth sleeping spot added. The furniture for this fifth spot is being taken out of the rooms in the closed nine buildings and added to the 18 remaining queen bed buildings.
What this means is that in the remaining queen rooms (that is, in all villages except Trinidad South), it will be much easier to get a five person/three bed room.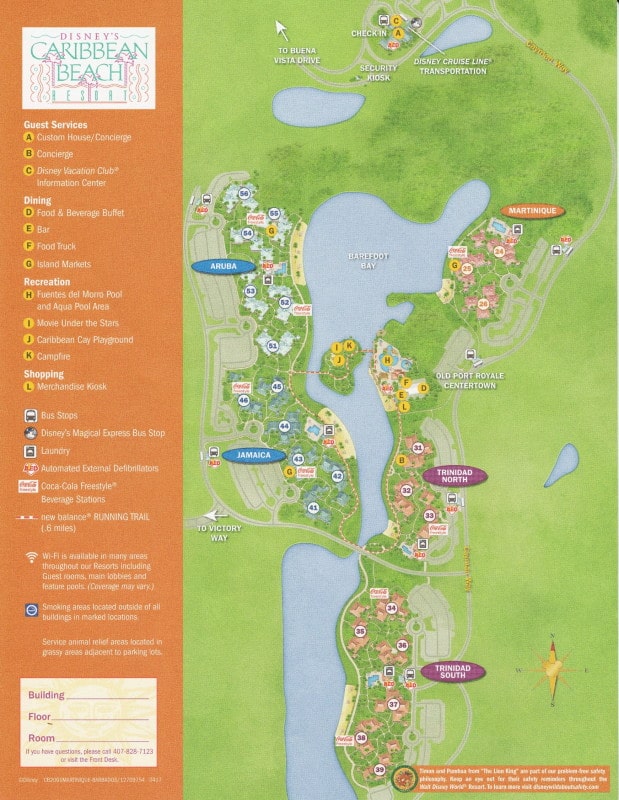 The nine closed buildings are gone from the map, and will be replaced by a new stand-alone and separate DVC resort, Disney's Riviera Resort. The absence of these ~562 rooms—more than 25% of Caribbean Beach's pre-construction capacity—has already reduced crowds on the buses and at the main pool.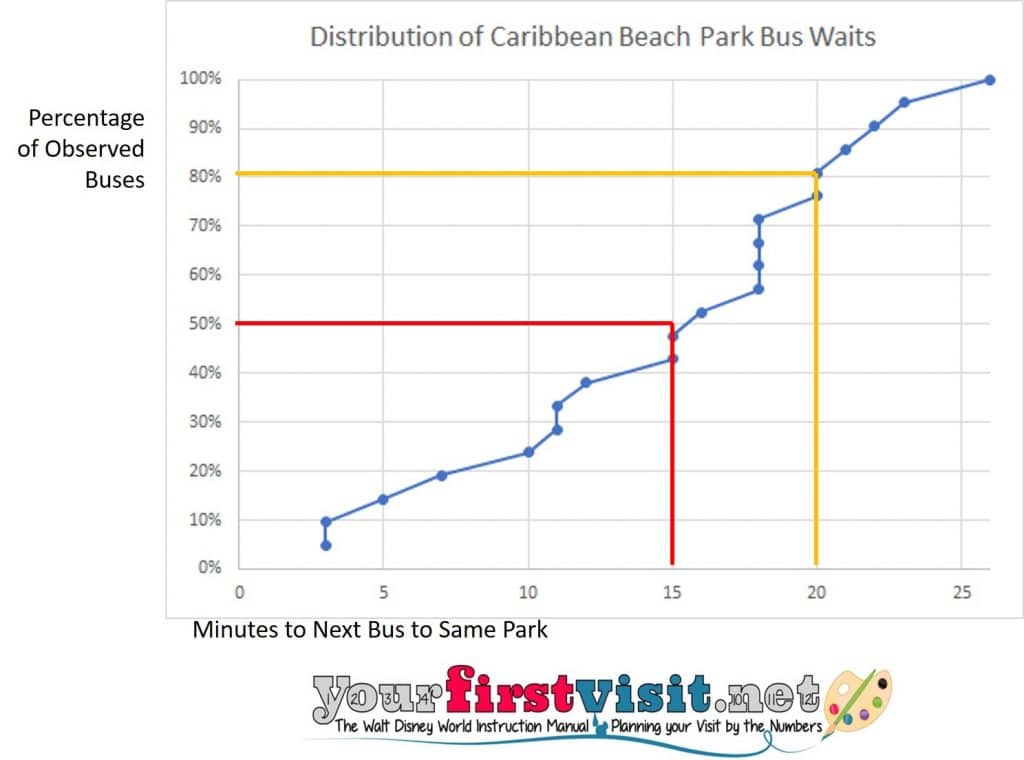 I spent some time on my June stay here (my 9th stay here) evaluating the buses. 80% of buses (the gold line) departed 20 minutes or sooner after the last bus to the same park had departed. The median (red line) time between buses was 15 minutes, implying a 7-8 minute average wait.
Your results may vary, and bus routes have changed, with the new sequence being Martinique–>Old Port Royale–>Trinidad North–>Trinidad South–>Jamaica–>Aruba, then a turn around and exit after passing Aruba and Jamaica again.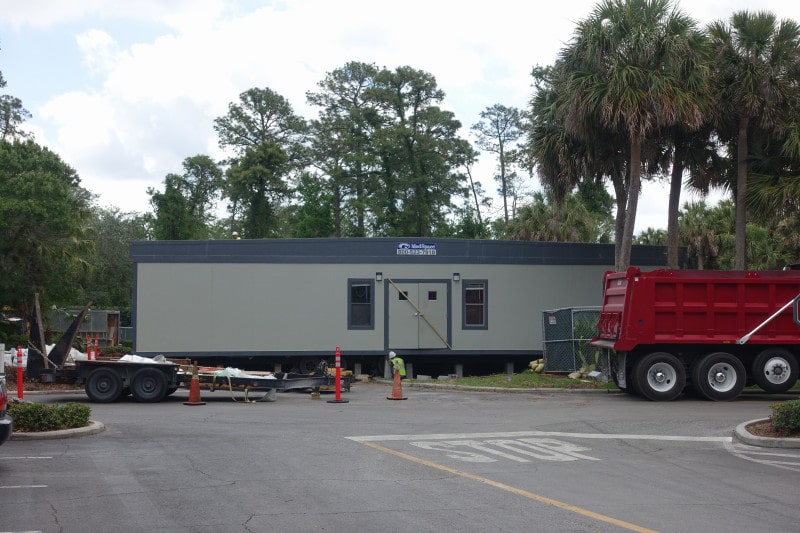 Construction is also happening at the Custom House area, including the addition of a large temporary building (the image shows its short side). This building has not been widely discussed, but seems to be offices for the new construction.
The shops, concierge services, table service restaurant, quick service restaurant, and other amenities at Old Port Royale are closed. They will be rebuilt near the same area but along the water. What this means is that the remaining buildings in Martinique will have demolition and/or construction at both their northern and southern ends, and should be avoided.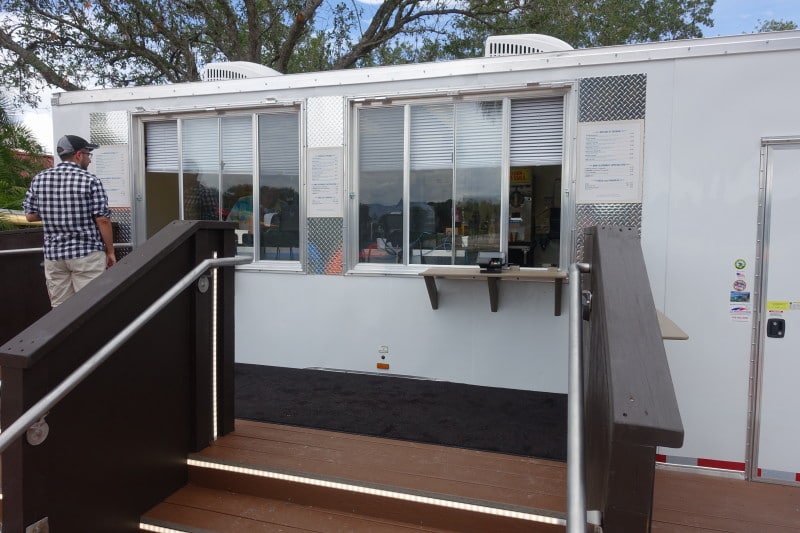 The bar has been converted to this weak-looking thing, but functions just fine.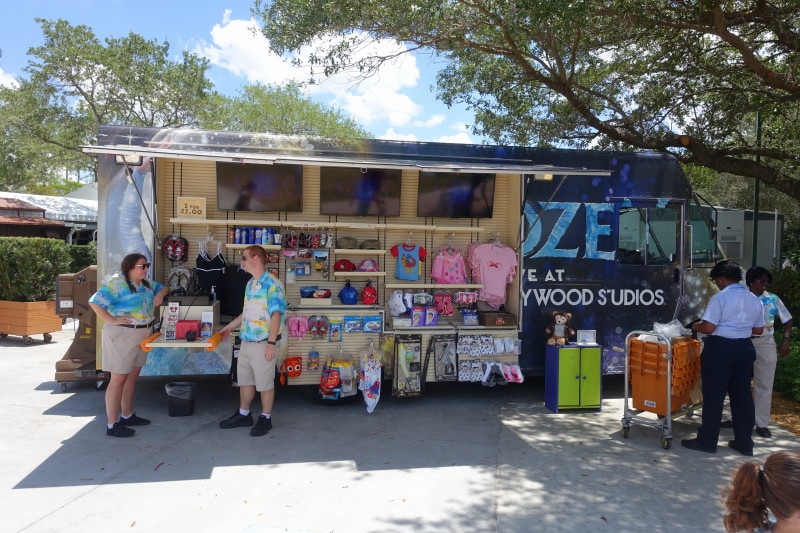 Temporary replacement for the gift shops comes from a shopping truck near the main pool…
…and also from small "Island Markets" in converted rooms in Martinique (2509), Jamaica (4308), and Aruba (5524). (The first two digits of the room number indicate the building number.)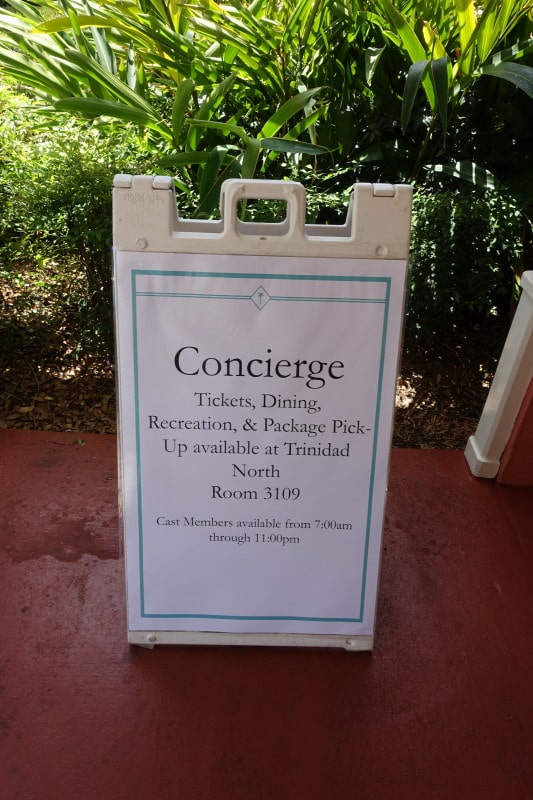 Concierge services are still available in the Custom House, and also in a converted room in Trinidad North, room 3109.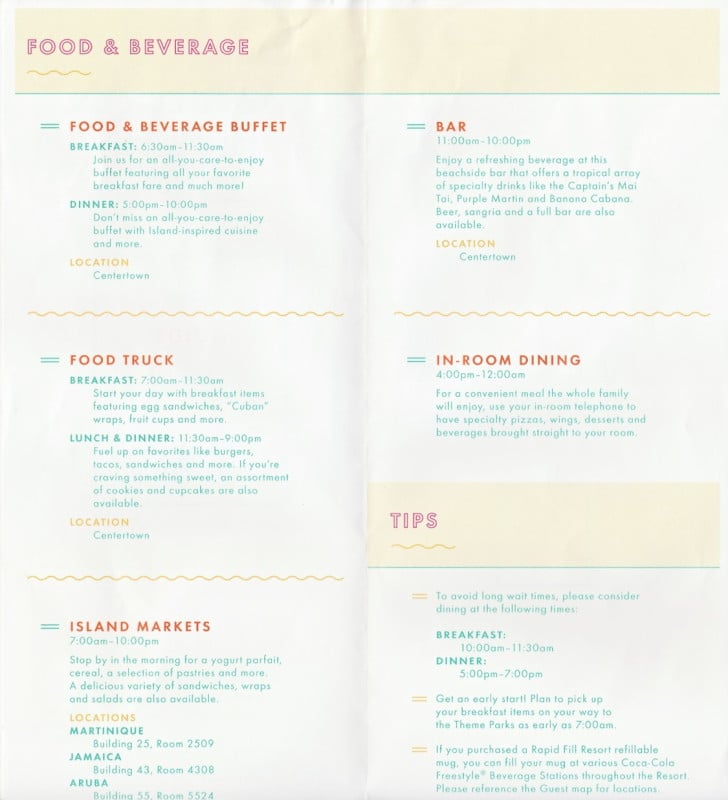 There's a couple of replacements for the closed dining—current dining options at Caribbean Beach are covered in great detail here.
The Island Markets have a narrow selection of breakfast supplies, cold sandwiches/wraps/salads, and snacks
A food truck by the main pool offers breakfast, lunch and dinner
An air-conditioned tent offers breakfast and dinner buffets with somewhat limited menus
A small new quick service venue, Spyglass Grill, opened in Trinidad South in March 2018
Pizza delivery to the rooms is also available
See this for much more on the dining options during the refurb at Caribbean Beach, but its summary is as follows
Breakfast: Fine. Supplies for cold in-room dining are easily available, and the hot buffet, SPyglass Grill, and food truck offerings are entirely adequate.
Lunch: Weak. Both hot and cold offerings are limited. The quality of the hot food is good, but options and capacity are each slim. Cold food is widely available in limited options and while the fruits and salads are OK, the cold sandwiches are weak.
Dinner: Adequate for a meal or two.  Between the buffet, food truck, room service, and other options, most will find something to like, but the offerings at each option are limited, and capacity is tight except at the buffet.
Note that heavy rain can impede Disney's ability to supply the buffet, force the closure of the food trucks, and overwhelm room service.
THE IMPLICATIONS OF THE REFURB AT DISNEY'S CARIBBEAN BEACH RESORT
There's three major issues that come with this refurb:
Visual blight from construction
Noise from construction, once demolition kicks off
Limited dining options until the new venues are built and running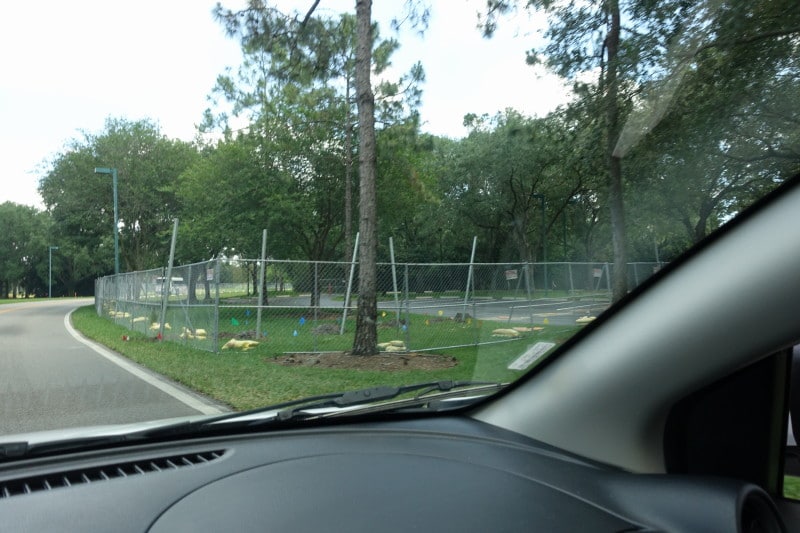 The visual blight is inescapable, as it is present along the bus routes and, if you have a car, at the main entry. That said, this sort of thing happens at Disney World all the time and doesn't matter a lot unless you are staying in Martinique.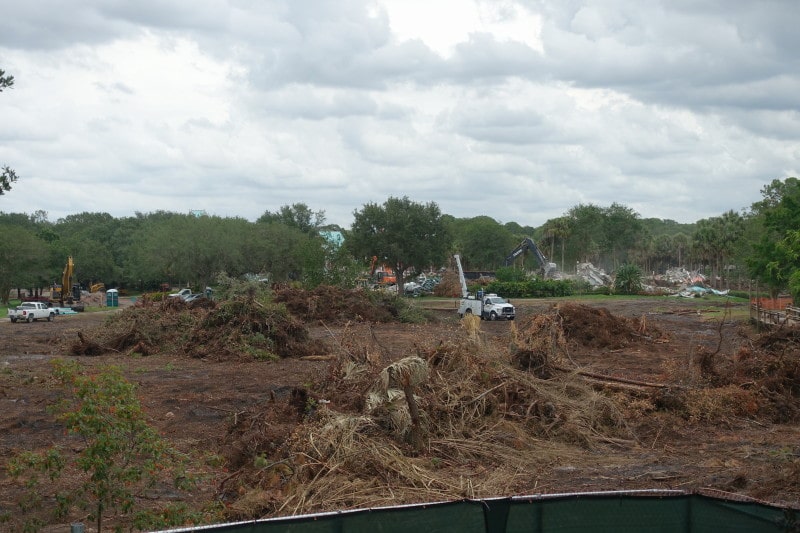 The view from near Aruba 5641. The near part of this area used to be wetlands between Aruba and Barbados, and the far part Barbados.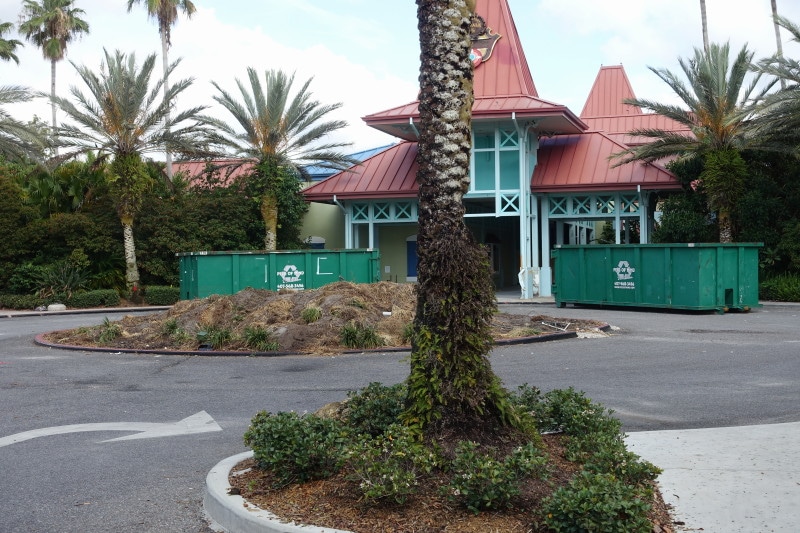 Construction noise during demolition, and to a lesser extent construction, will be particularly a problem in Martinique, quite minor in the distant Pirate rooms in Trinidad South, and present elsewhere. Noise will be limited to the day, but may interfere with afternoon naps, or otherwise intrude into an otherwise peaceful afternoon in the main pool.
The limited dining is probably the most acute issue. While it could be made a little better with more options at the buffets, and the expansion of the breakfast and dinner buffet offerings to include a lunch buffet as well, unless that happens Caribbean Beach will not be a great choice for those planning more than one or two lunches or dinners at the resort.
To be clear, dining at Caribbean Beach is NOT a disaster except in heavy rain—it's not a lot worse than that at Port Orleans French Quarter, there's still more counter service than at the Epcot resorts, and one no more should pick a Disney moderate based on dining than one should pick a spouse based on sock color…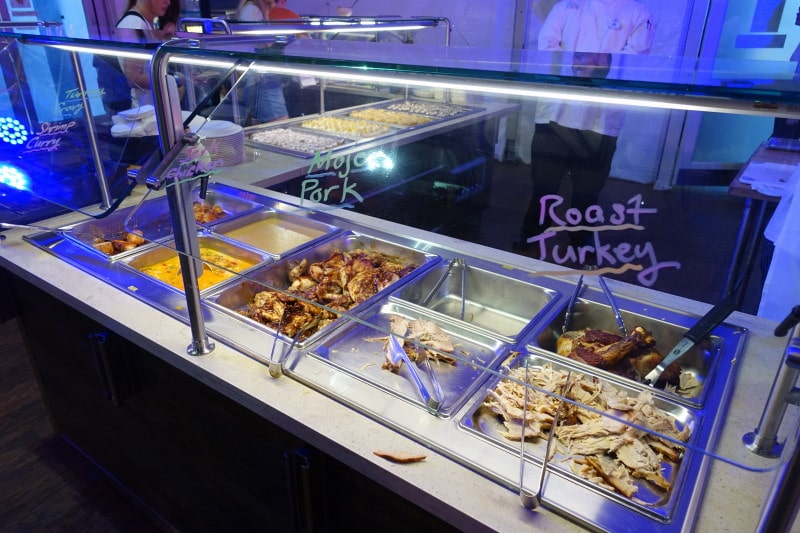 …but the current state of dining, when combined with the noise and visual blight, makes it hard to recommend Caribbean Beach when for just a little more money one could book one of the other Disney World moderates—especially Port Orleans French Quarter and Port Orleans Riverside (Coronado Springs is also seeing construction, though with no dining implications).
There are some minor new perks.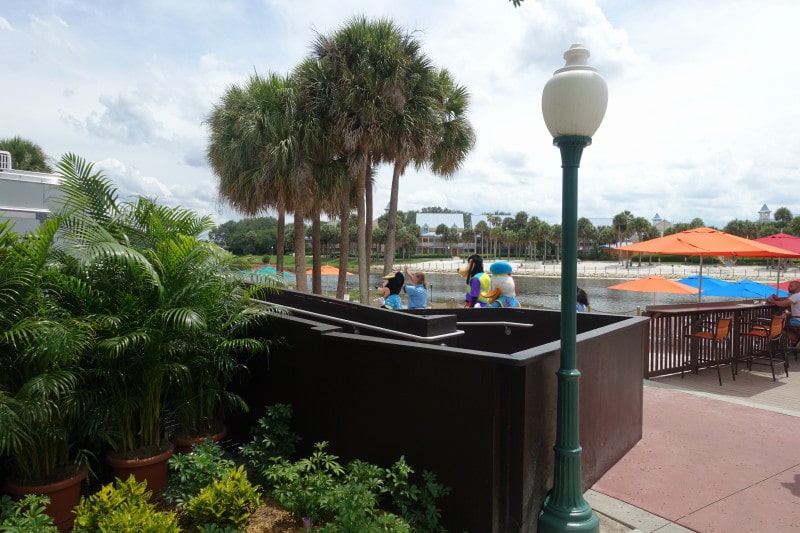 Mickey and friends visit at the main pool–I missed this, but did get evidence of their presence.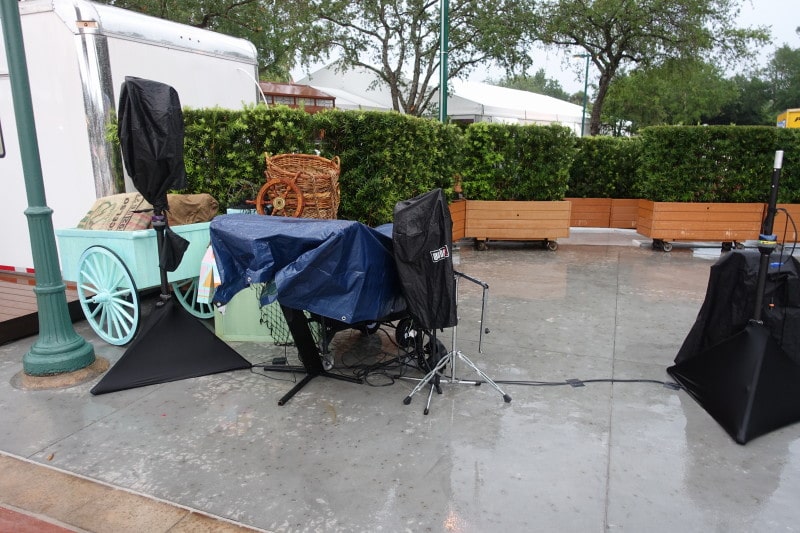 And bands have been playing in the evening–rained out my visits.
Spyglass Grill, new in March 2018, lessens the isolation of Trinidad South and adds an interesting–though limited–dining option to those near it.
My advice? Well, unless you have a pin code, effective prices go down, or dining options are strengthened
If you have any qualms, change your resort. The potential for you to second-guess yourself is too high.
If you are one of the seven people worldwide who chose Caribbean Beach specifically for Shutters or the food court, change your resort.
If you never felt strongly about staying at Caribbean Beach anyway, change your resort.
If you picked Caribbean Beach for its tranquility, consider how construction noise might affect that.
If you plan more than one or two lunches or dinners at the resort, consider changing your resort
WHAT MIGHT BE NEXT AFTER THE REFURB AT DISNEY'S CARIBBEAN BEACH RESORT
The traditional issues with Caribbean Beach have been the number of bus stops, the distance of most of the resort from the check-in area at the Custom House, the distance of two villages—Barbados and especially Trinidad South—from the central services and pool, and the somewhat awkward layout of the quick service dining here.
This refurb holds the promise to fix almost all of this—particularly so if the a. the main lobby is moved to join the other central services in Centertown and b. in addition to the elimination of the Barbados (and Custom House) bus stops, the three stops serving what are now six accommodations buildings at Martinique, Centertown, and Trinidad North are combined into one.
Note that there a gondola system is being built that, among other things, will connect Caribbean Beach with Epcot and Hollywood Studios via a station between Jamaica and Trinidad South. Don't expect this to be operational before mid 2019.
While this might require another bus stop (or maybe moving south both Jamaica's and Aruba's bus stops), the combination of Caribbean Beach's current loveliness and playfulness and its great main pool with a gondola, new waterfront dining, fewer rooms, and a net smaller number of bus stops, would really make Caribbean Beach stand out among the moderates.
There's great promise here. But at least until dining options—or effective room prices–improve, I would advise most who plan more than a lunch or dinner or two at Caribbean Beach to stay elsewhere.
Have you stayed here since the refurb started?  Let me know what you think in the comment form below!
This review continues here.


Follow yourfirstvisit.net on Facebook or Twitter or Pinterest!!
RELATED STUFF