Review: The Silver Creek Springs Pool at Disney's Wilderness Lodge
By Dave Shute
For the first page of this review of Disney's Wilderness Lodge, click here.
THE SILVER CREEK SPRINGS POOL AT DISNEY'S WILDERNESS LODGE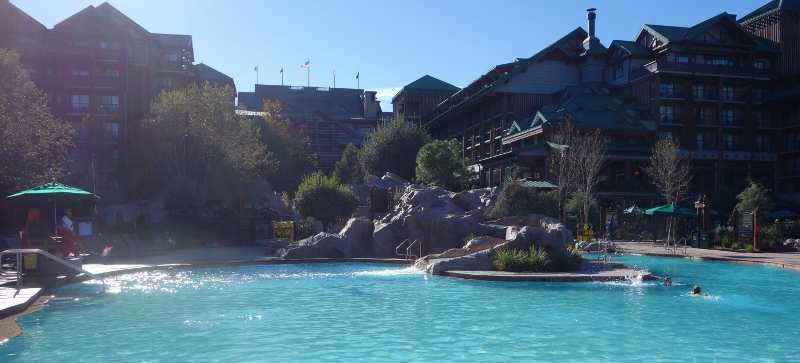 The main pool at Disney's Wilderness Lodge is the Silver Creek Springs Pool. Themed as a spring-fed mountain tarn, it is one of the best pools among the Disney World deluxe resorts.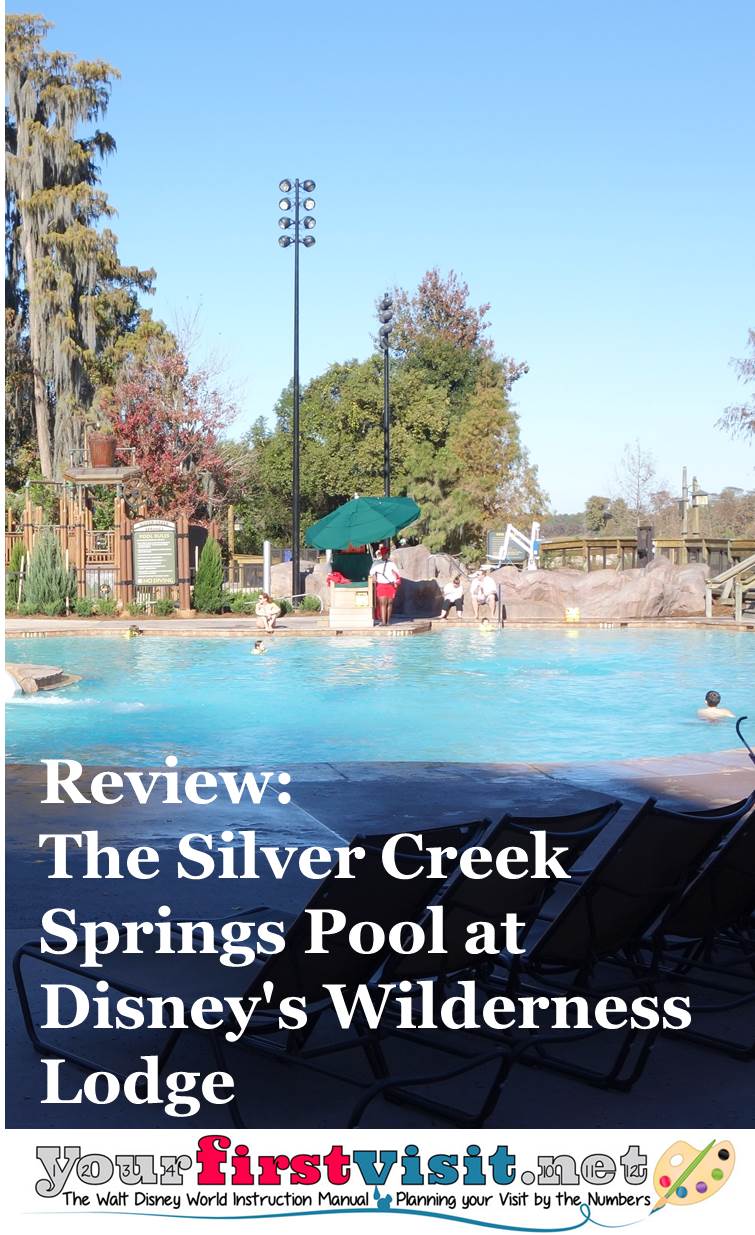 It had a major refurb in 2014. The main elements of the refurb were to add a fence, and to replace the old kid's pool with a kid's water play and splash area.
First-timers won't really be missing much of anything compared to the old fenceless pool.
Returning visitors may miss the direct unfenced thematic connection of the spring and stream from the interior of the hotel to Bay Lake.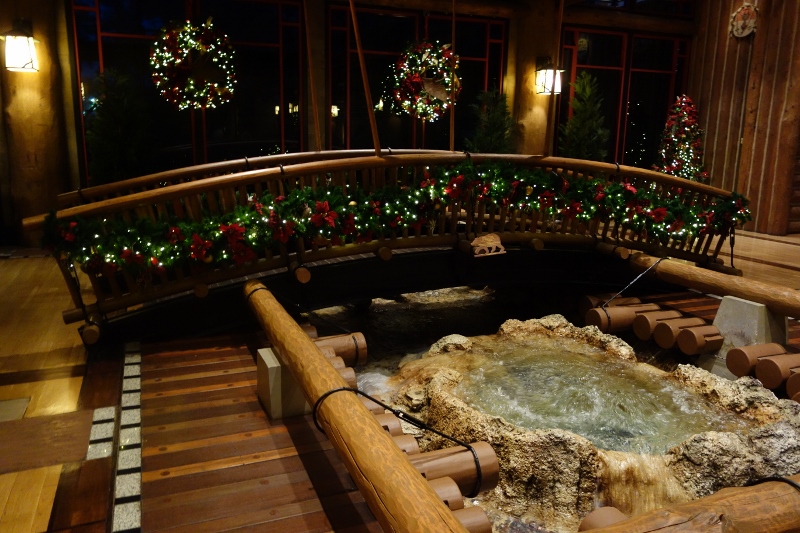 The pool is themed to find its water source in Silver Creek Spring in the lobby of the Wilderness Lodge.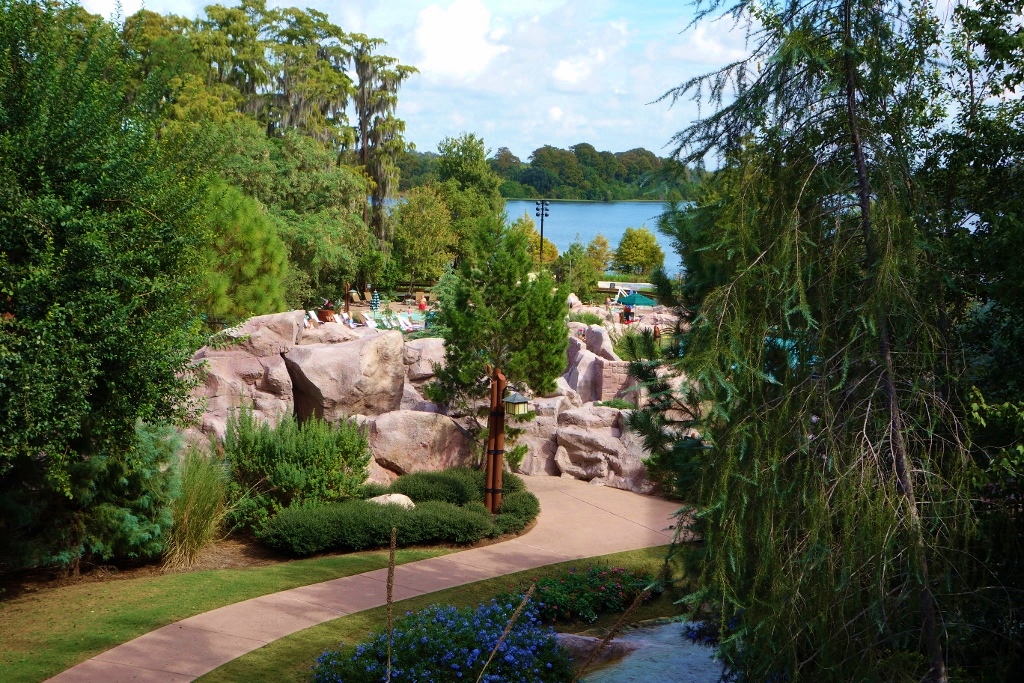 The creek makes its way outside…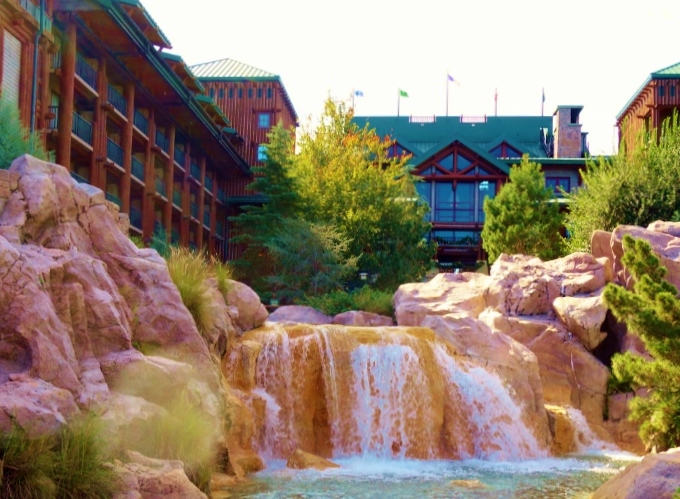 …over a waterfall…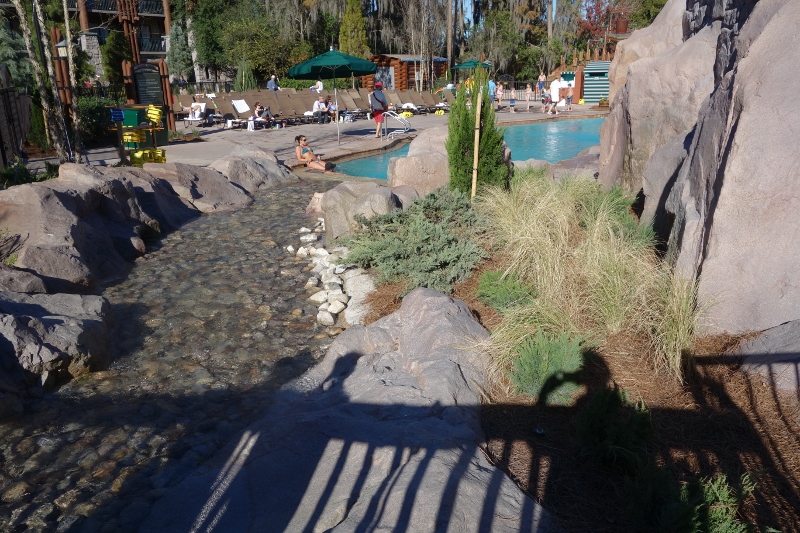 …and to the pool area. You can see the shadow of the new fence at the bottom of the image.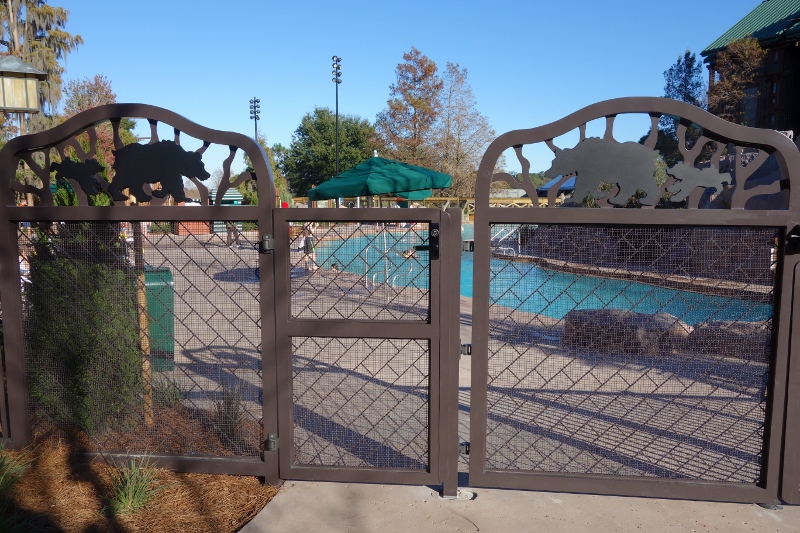 Here's one of the gates in the new fence.  You usually don't need your MagicBand to unlock it.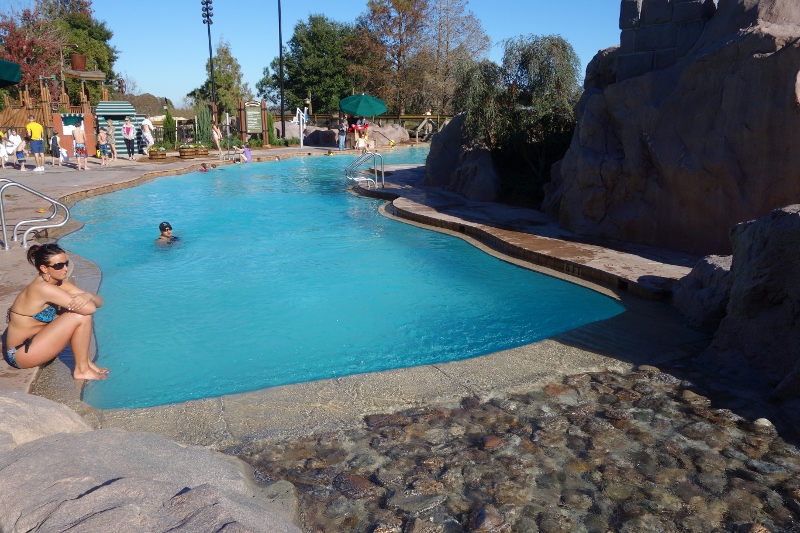 Inside you'll find mostly the same pool as before.  One stretch is fed by the creek.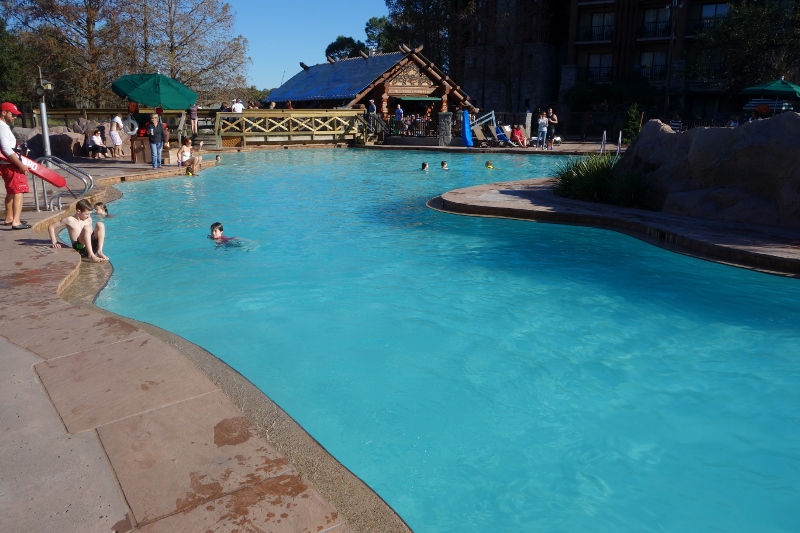 The pool then curves around…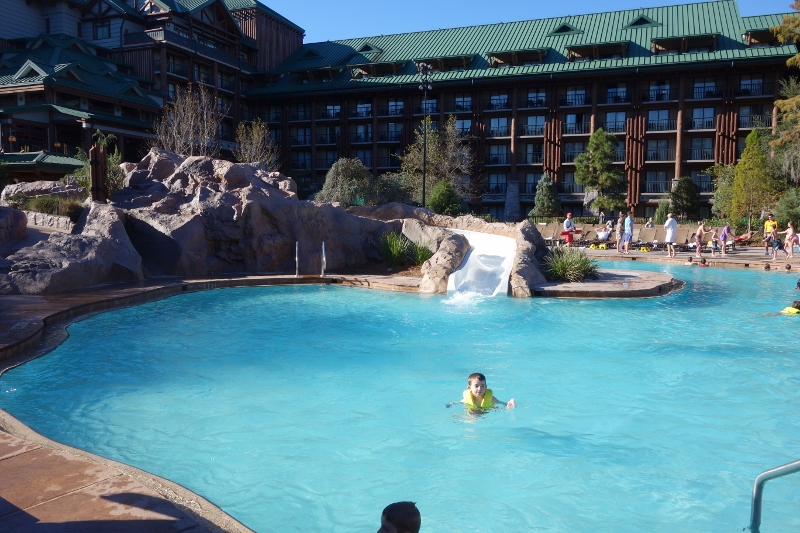 …to the slide area.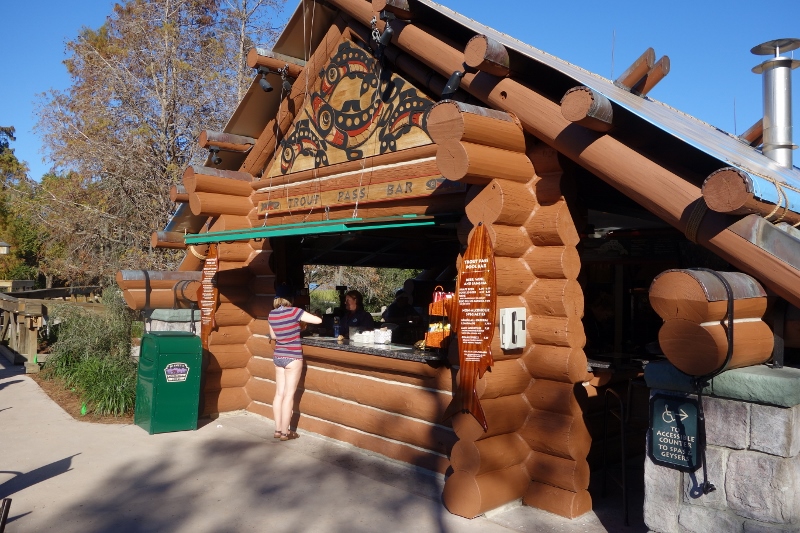 The counter service Roaring Fork is convenient to the west part of the pool, and at the east end, you'll find the Trout Pass Bar.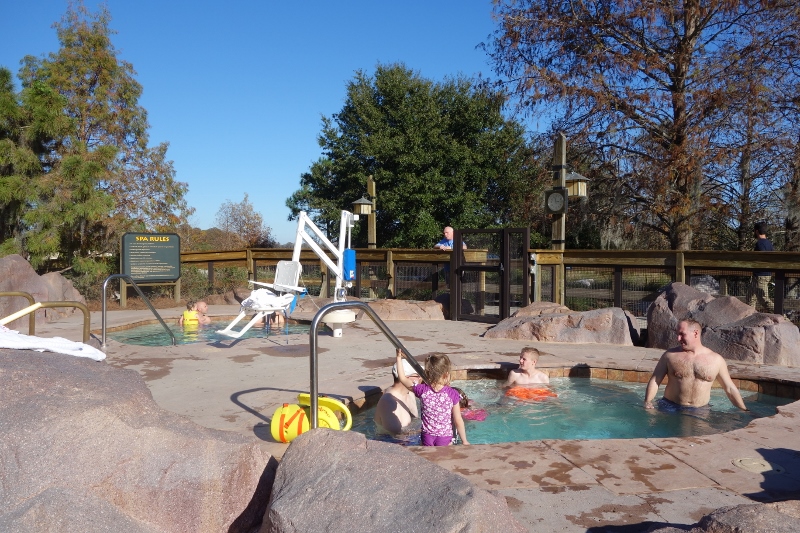 Also in this area is two hot tubs.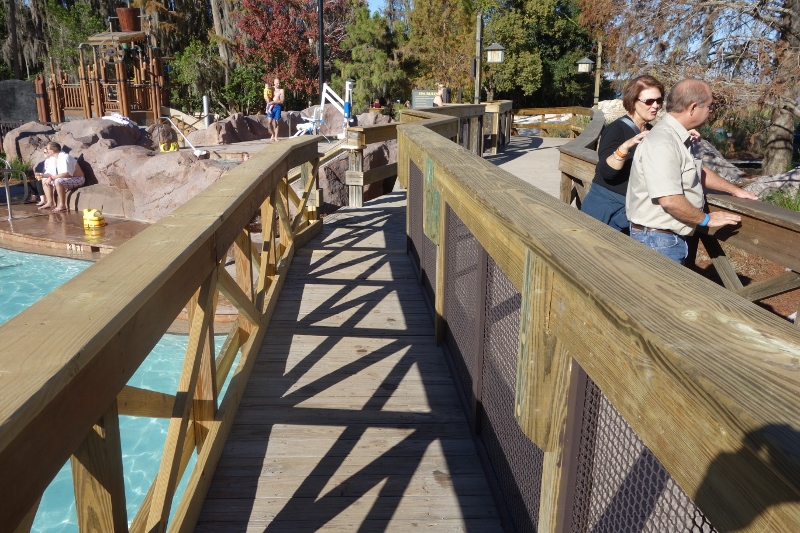 The hot tubs are thematically linked to the geysers and hot springs behind them, but with the new fencing the walkway among these is now divided into two, one inside the fence and one (on the right in the image) outside the fence.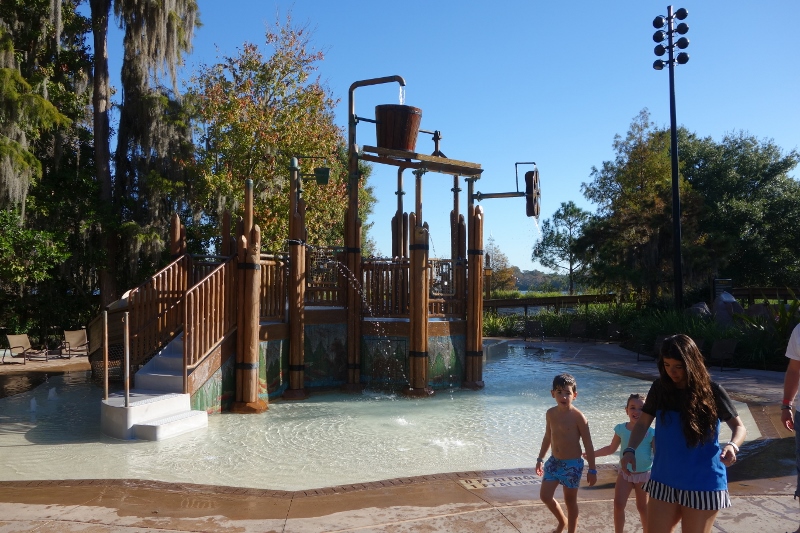 Back in the corner here is the new kids water play area, which replaces the old children's pool.
This review continues here!


Follow yourfirstvisit.net on Facebook or Google+ or Twitter or Pinterest!!
RELATED STUFF