A Moderate Disney Vacation Club at Caribbean Beach?
By Dave Shute
(For the first page of this review of Disney's Caribbean Beach Resort, see this.)
DISNEY VACATION CLUB AT CARIBBEAN BEACH?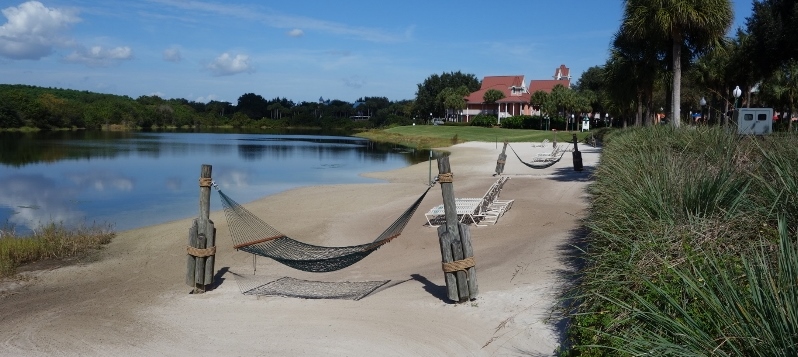 There's been speculation about Disney Vacation Club units at Disney's Caribbean Beach Resort for a while, but the first rumors from people I respect came—so far as I noticed—when Jim Hill and Len Testa discussed the possibility in an August edition of the Disney Dish Podcast.
There were many curious things about this podcast and the one a couple of weeks before, including a claim that Disney had overbuilt hotels, and was using DVC conversions to take out capacity.
In fact, reported capacity utilization at the Disney domestic resorts has been steady or going up quarter over quarter for several years now, and last quarter was at a world-class 83% (the national average was around 65%) — up 5 percentage points over the same quarter prior year.
Moreover, the more recent DVC conversions have added deluxe capacity, not cut it. The most recent DVC projects have added deluxe capacity for more than 5000 people/night:
Now it is true that all the net growth is on the DVC side, as hundreds of rooms have shifted out of the deluxe inventory from the Animal Kingdom Lodge, Contemporary Resort, and Polynesian and into the DVC inventory.
But that does not mean deluxe "capacity" has gone down. First, the DVC rooms are available to the general public as deluxe spaces for rent, and second, DVC point purchases are economic substitutes for yearly rentals of deluxe rooms. Over the long term, a bed at a DVC resort is simply a pre-paid deluxe bed.
Rather, it hints at the short term economic value of DVC sales to the Walt Disney Company. Take the Polynesian conversion. At rack rates, WDW can clear in revenue for each room at the Poly about $200,000 per year at max occupancy by treating it as a hotel room. At likely Polynesian DVC point cost and studio point charts, selling that same capacity to DVC contract buyers will generate one-time revenue of almost $1.1 million—plus even more for annual dues to cover operating and upkeep costs. This is a much better year for that room…
So I can stop there…but there's more. The more of this capacity Disney can sell to DVC members, the more it has laid off the risk of future swings in demand for hotel rooms. DVC members have to pay their dues…but they don't have to use their points. This is just upside for Disney, as in effect the future room charge is pre-paid through the point purchase, upkeep is paid annually, and, if points are unused, Disney can in effect double-charge for the room by putting it on the cash market any nights it is unoccupied by point holders.
Now beyond the medium term it is likely better to have a room on the balance sheet and be able to charge for it year after year than to take a one-time payment of 6 times yearly revenues for it and have it not be on the balance sheet.
But from an income statement point of view, monetizing DVC rooms works fine so long as there is a sufficient flow of DVC contracts to sell to make year to year comparisons OK. (The importance of this issue was highlighted in this month's earnings call, where the lack of units to sell compared to last year's sales of contracts for the Villas at the Grand Floridian was explicitly addressed.)
Testa and Hill mentioned Caribbean Beach as the possible first moderate DVC property. This is a very interesting concept, especially if moderate DVC points are in a new/different/lower class, and as a result hard to use for deluxe DVC spaces (as otherwise current point holders would complain about new competition for deluxe DVC spaces without new deluxe capacity).
The specific area they discussed for a Caribbean Beach DVC spot was near Buena Vista Boulevard—e.g. they noted the possibility of a new seven story tower with views of IllumiNations, and perhaps even boat service to Epcot and on to Disney's Hollywood Studios.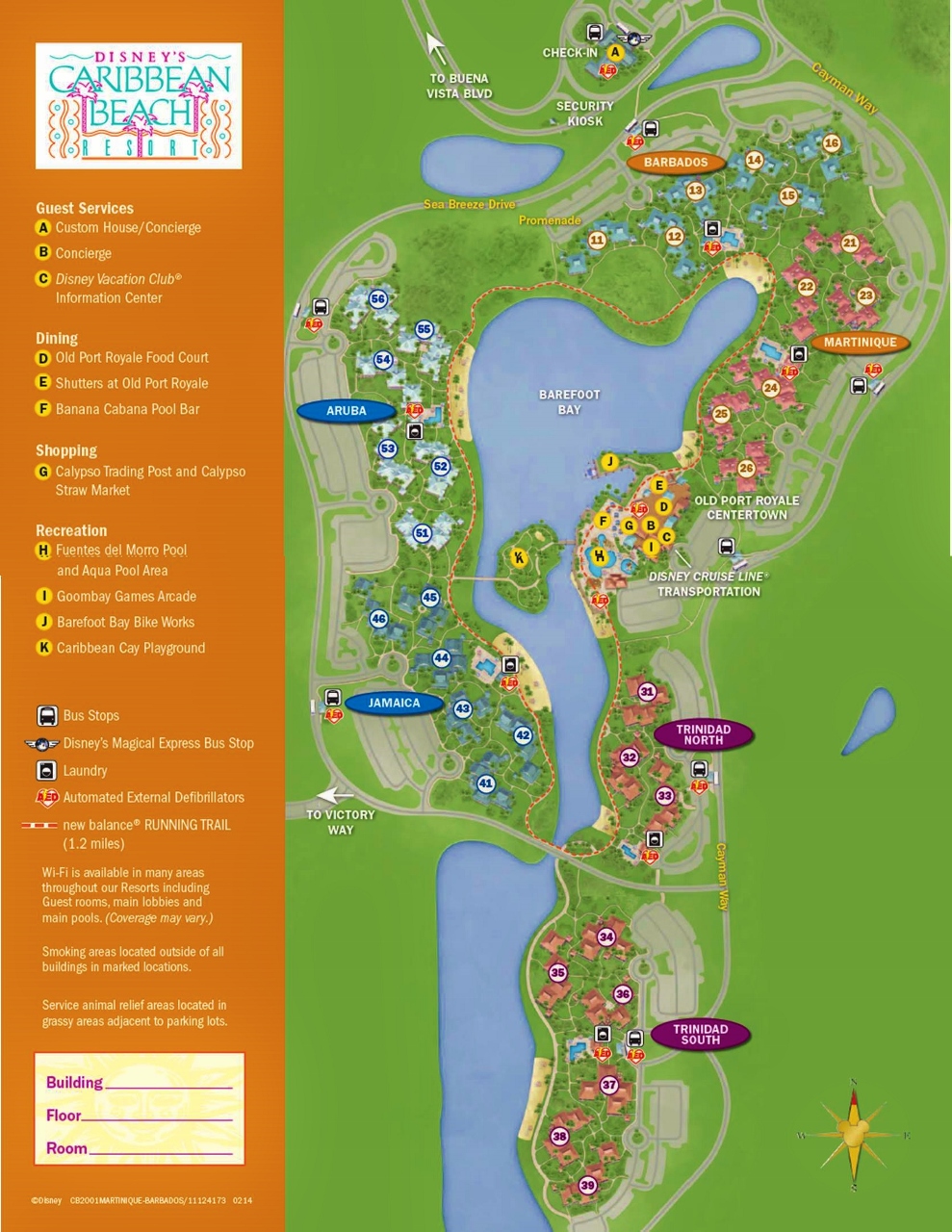 A look at the map shows that this is certainly possible, perhaps in the wetlands between Aruba and Barbados, or perhaps even by tearing down the Customs House, replacing its function in new space near Old Port Royale, and building there.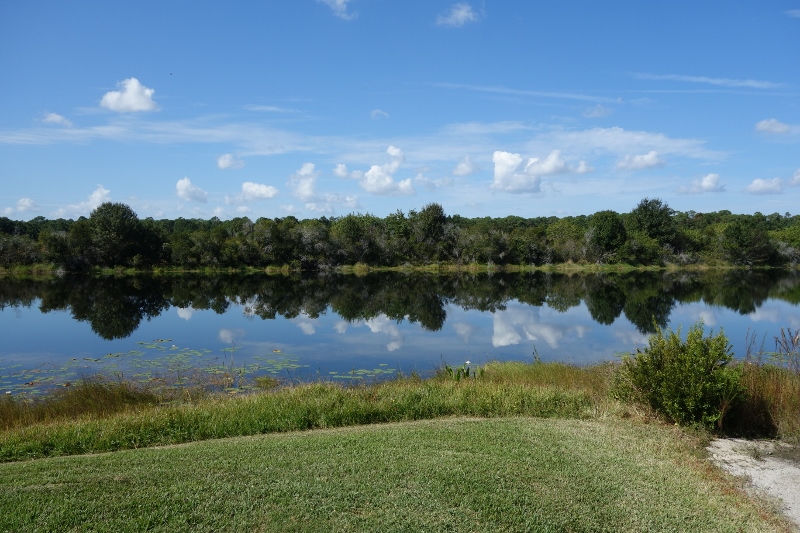 But I'm more intrigued by Moderate DVC in the blank piece of property across Barefoot Bay from the pirate rooms at Trinidad South (shown above).
But what? Build paired, connecting Moderate DVC Pirate Studios, with a king bed and full kitchen studio on one side of the connecting door, and a queen/sofa/murphy bed studio on the other side.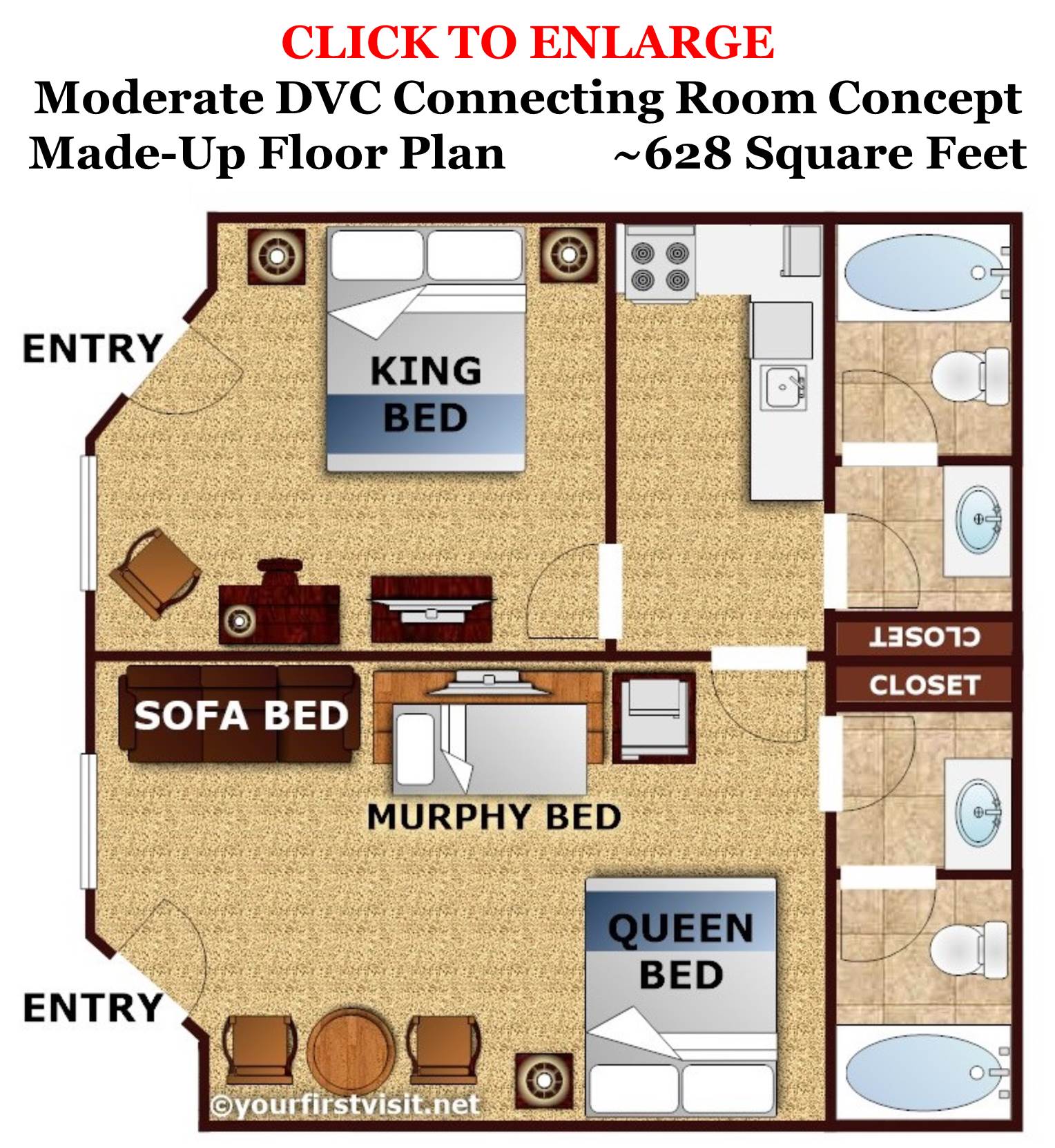 See the concept image. Inspired on one side by half of a Music family suite, and on the other side by a Villas at the Wilderness Lodge studio, this is not precisely to scale (there's more floor space than it indicates) and, more to the point, is entirely made up, but it communicates my idea adequately.
These rooms could be rented separately (though there might be occupancy issues with the king/kitchen side), or be rented as a connected pair.
The connected pair, with a king, capacity for seven, two baths, and a full (though tiny) kitchen, would be clearly better than a family suite at the values, but also much smaller and more cramped than a eight or nine person Two Bedroom Villa at a current DVC deluxe resort–Villas that have at least 50% more floor space.
This puts a connecting pair in the right straddling niche for a Moderate DVC space…
Now, let's be clear: With this floor plan, I am not reporting a rumor. I've simply made it up as an example of what's possible in a Moderate DVC space using the current footprints of Pirate rooms…
Disney could start with such a building across from Trinidad South, and if demand justified, build multi-story towers with similar spaces on the undeveloped area across Barefoot Bay. With taller buildings and elevators, there's easily room there for a thousand studios there…
PAGES:  Previous  |  1  |  2  |  3  |  4  |  5  |  6  |  7


Follow yourfirstvisit.net on Facebook or Google+ or Twitter or Pinterest!!
RELATED STUFF