Review: Four Seasons Resort Orlando at Walt Disney World, Continued
By Dave Shute
(For the first page of this review of Four Seasons Resort at Walt Disney World, see this)
PHOTO TOUR OF STANDARD ROOMS AT THE FOUR SEASONS RESORT ORLANDO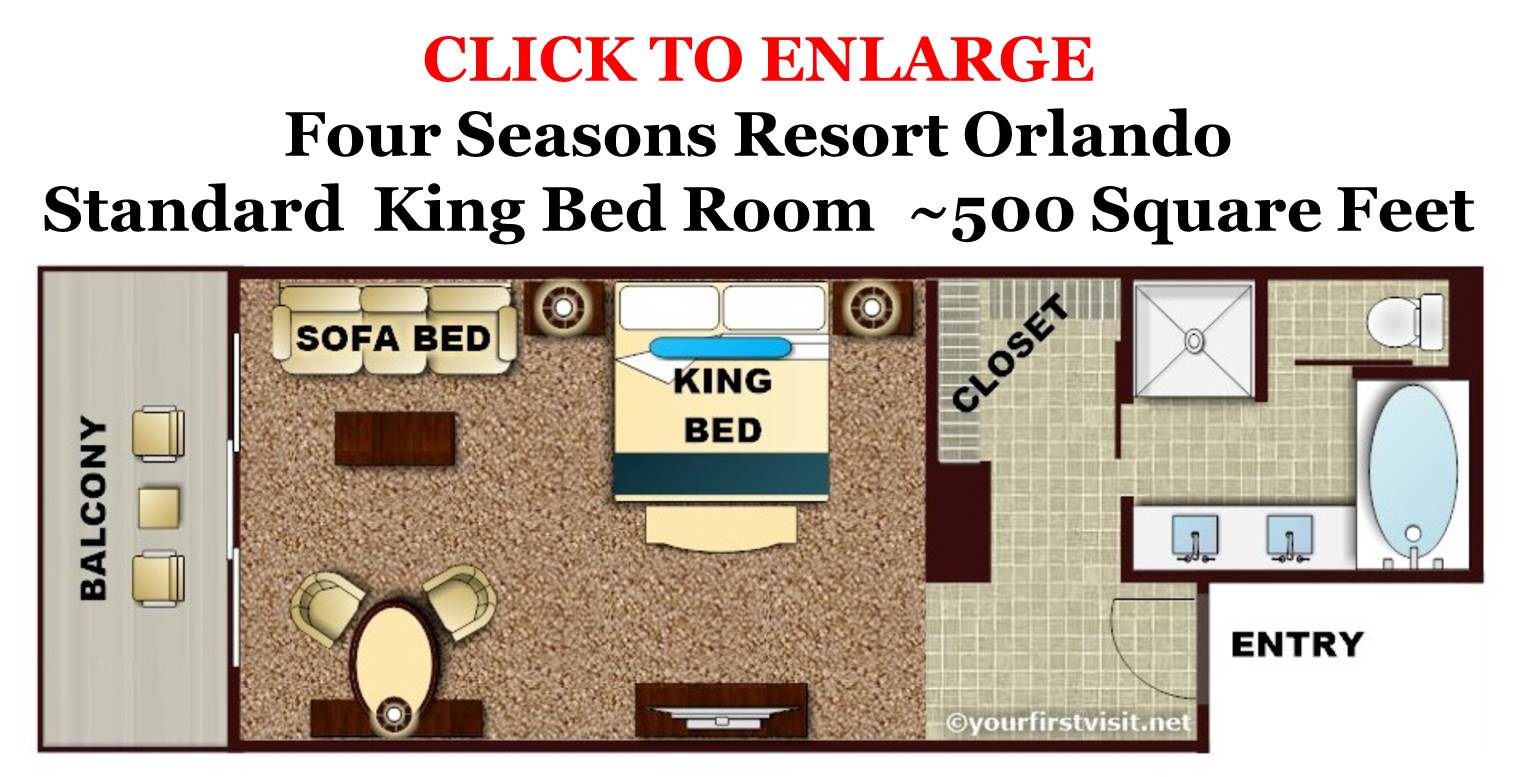 At 500 square feet, standard rooms at the Four Seasons are larger than those at any Disney-owned resort, and according to Four Seasons are the largest standard hotel rooms in Orlando.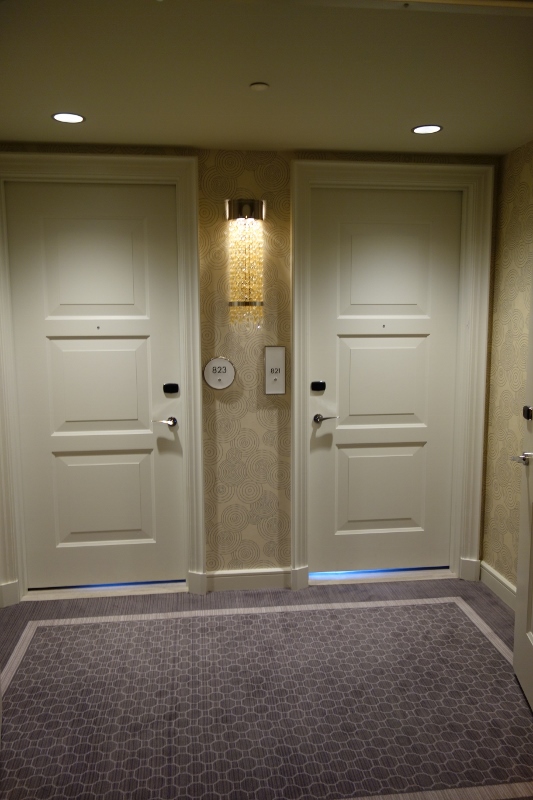 The entry doors are deeply inset from the hall, allowing for a second set of doors at the hall edge –you can see just a bit of one at the left edge of the image–to close off the entries of two connecting rooms.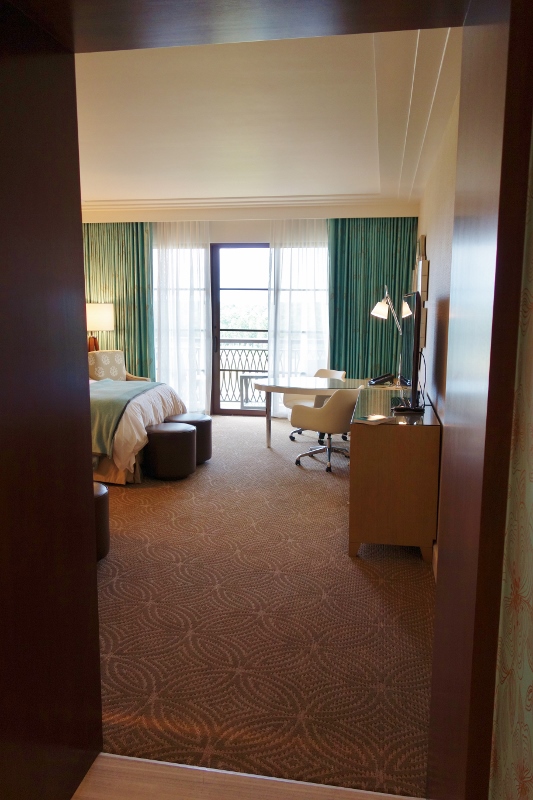 As you enter, the closet and bath are on one side, with the rest of the room ahead of you.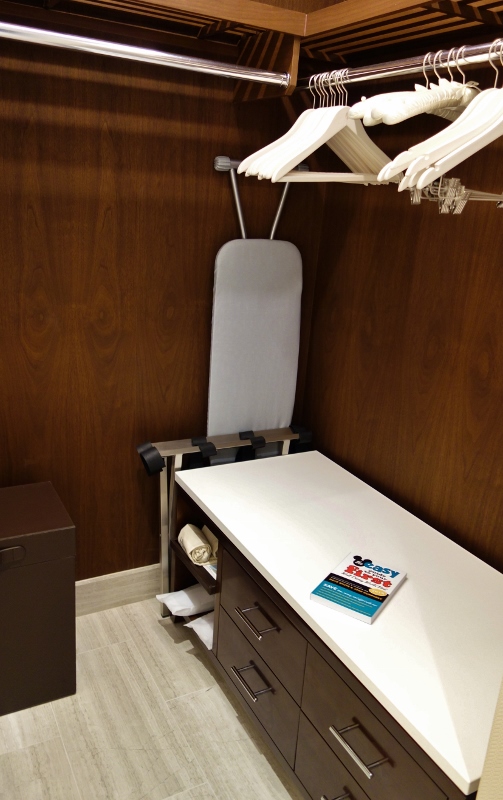 The L-shaped closet is larger than some Wyoming towns, and includes lots of hanging space, drawers and other storage.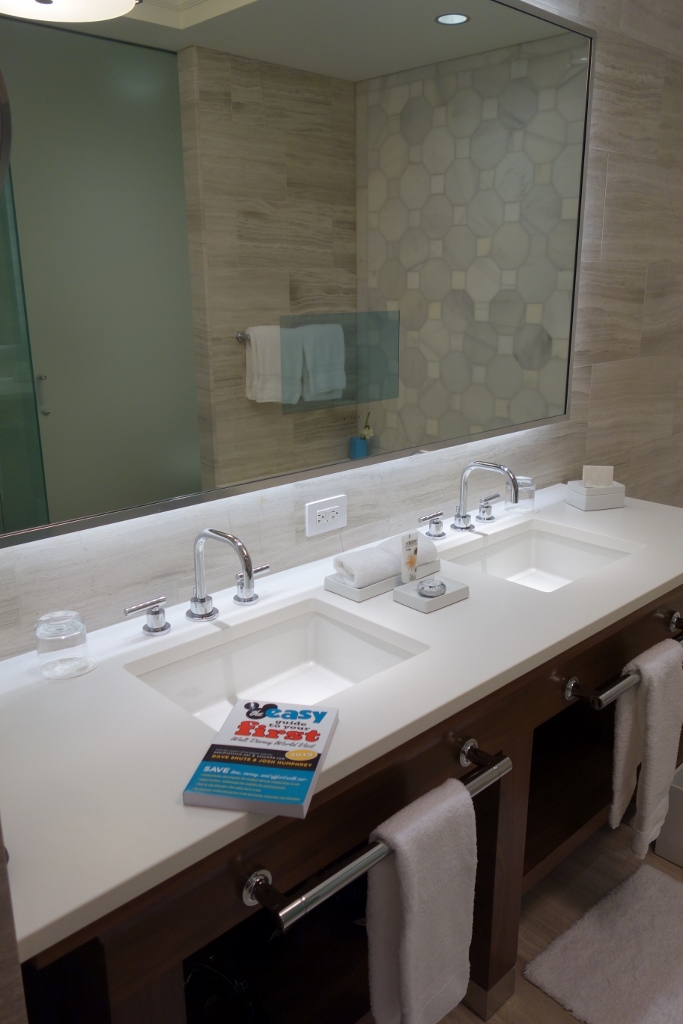 A sliding  door separates it from the double sinks of the bath. In the bath mirror is a TV, marvelous to some.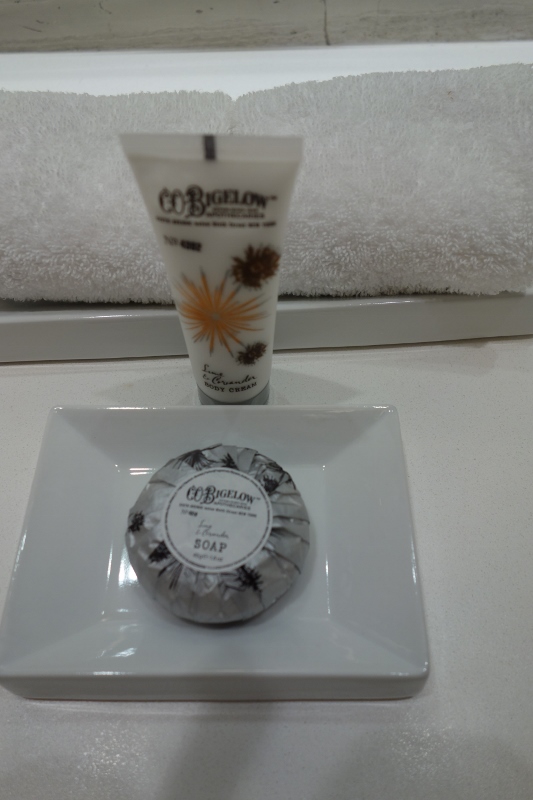 Some of the bath gear.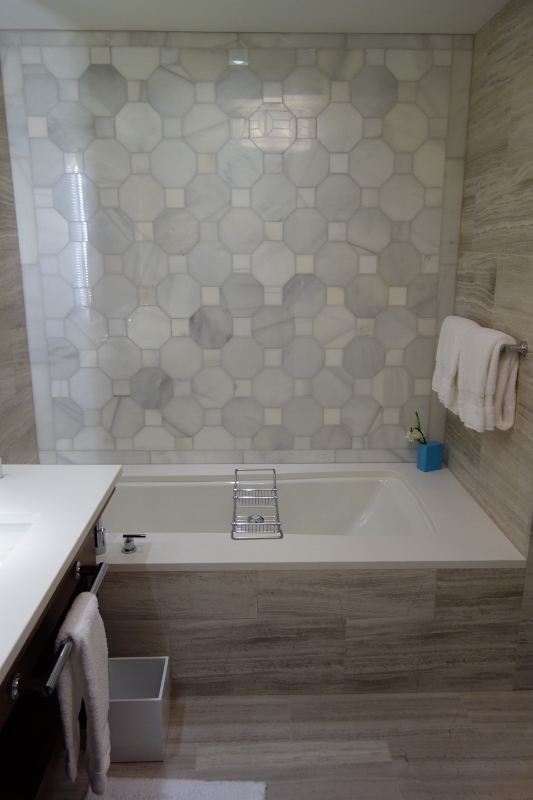 Beyond the sink is the large tub…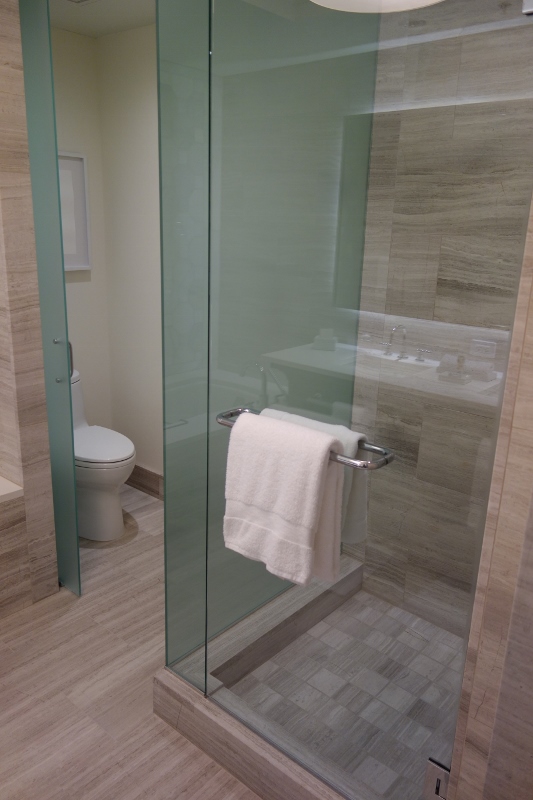 …with a separate shower on the other side.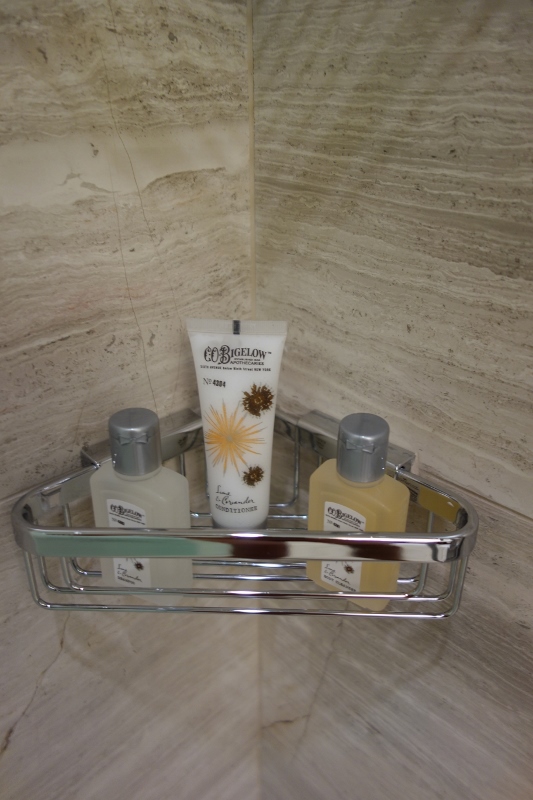 Some of the shower supplies…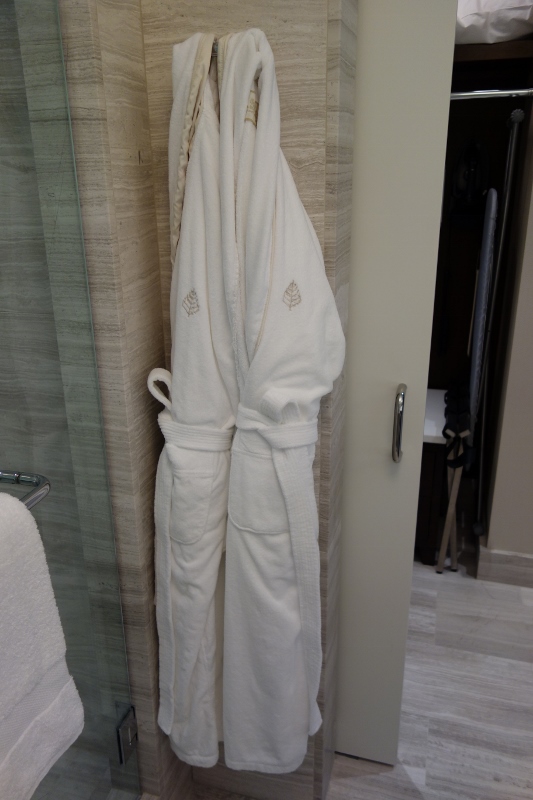 …and robes hanging outside the shower.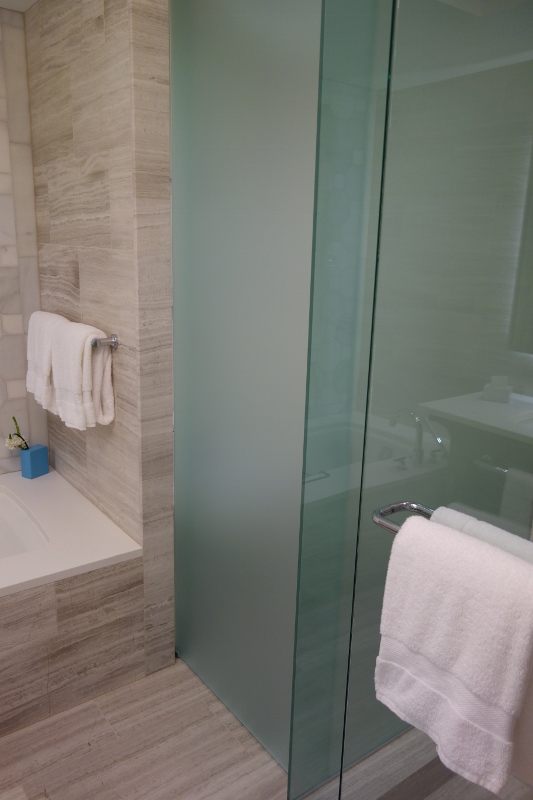 Next to the shower is the toilet, with a sliding door that adds some needed privacy to this otherwise overly open space.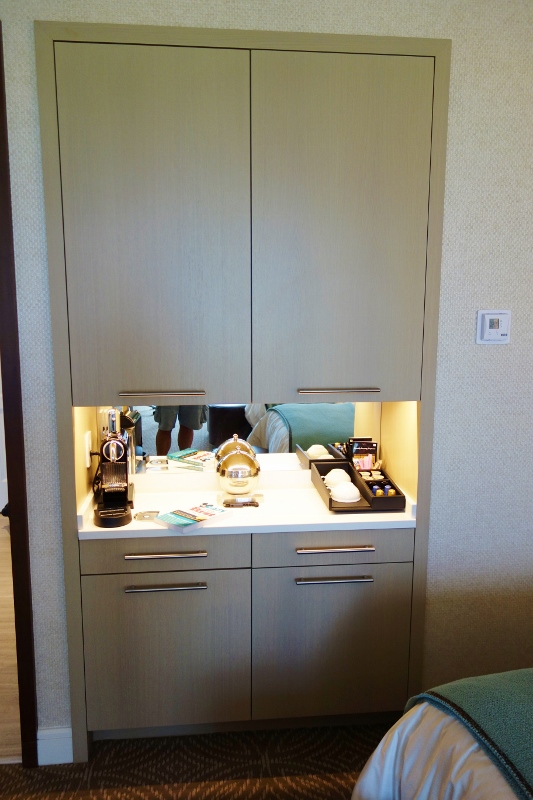 Out in the room itself, on the wall dividing the sleeping space from the bath you'll find this. The lighted center area is the coffee service.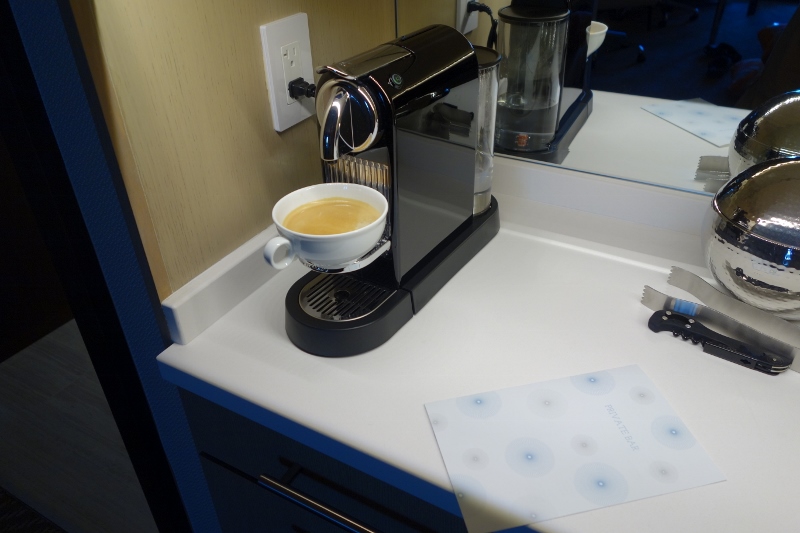 I did not figure out how to work this until my final morning–the coffee thingee goes in sideways, who knew?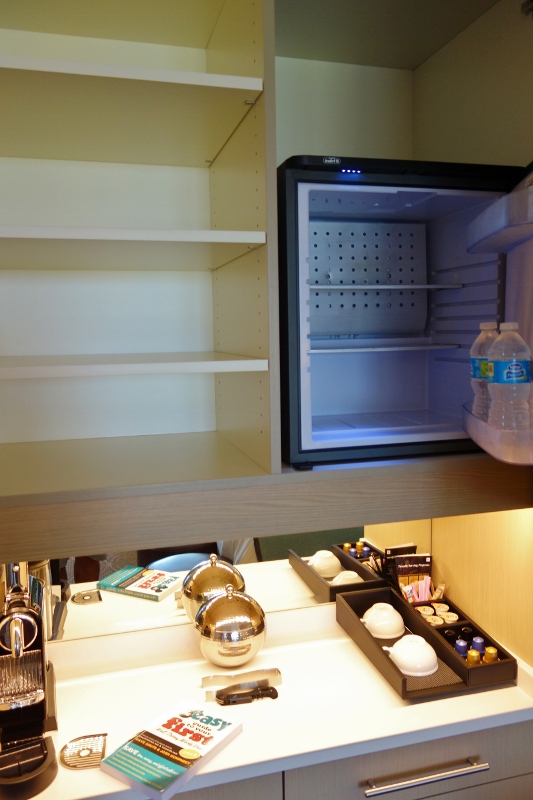 Above is a mini-fridge and storage…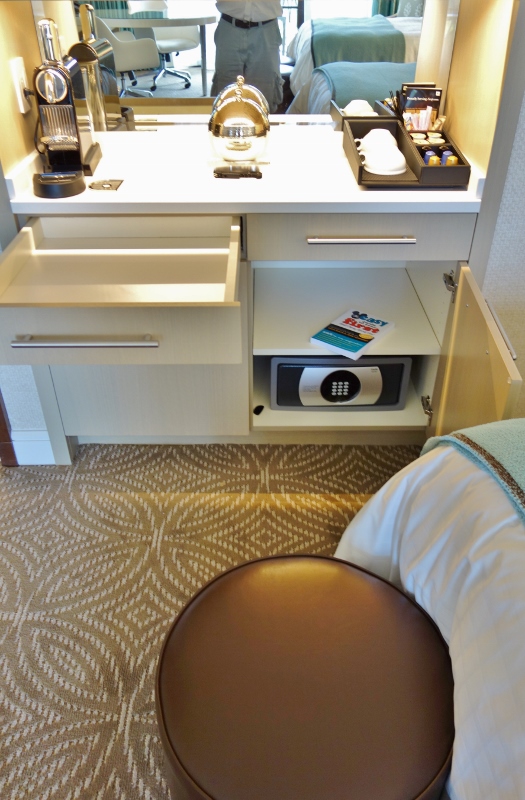 …with more storage, and a safe, below. Now you can use this space however you wish…but Four Seasons would be pleased were you to call room service and order a bar.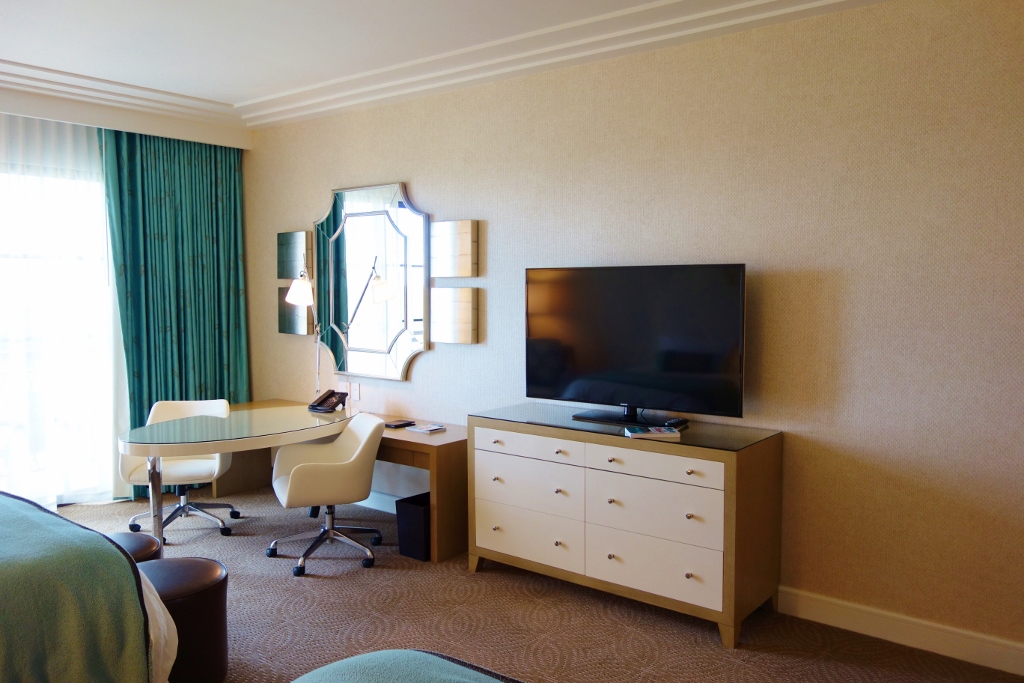 On the TV side of the room you'll find a dresser, TV, and desk/table combo.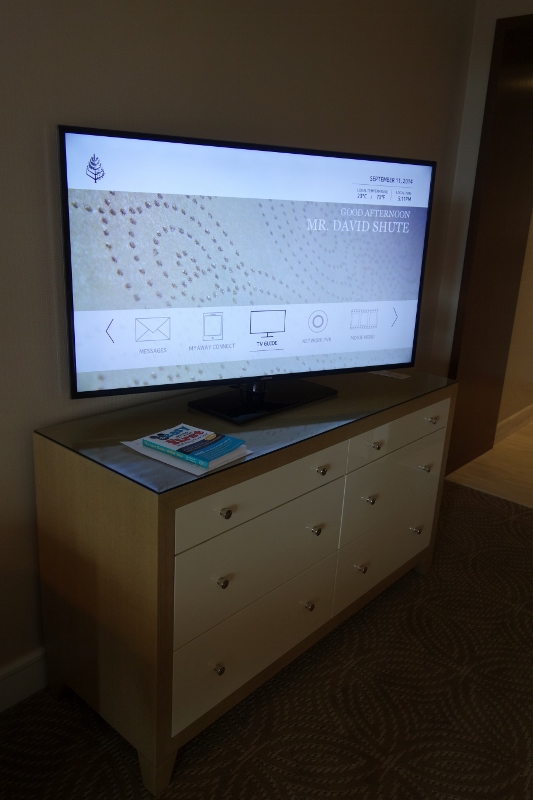 The TV was pleased to know my name.  Me, not so much.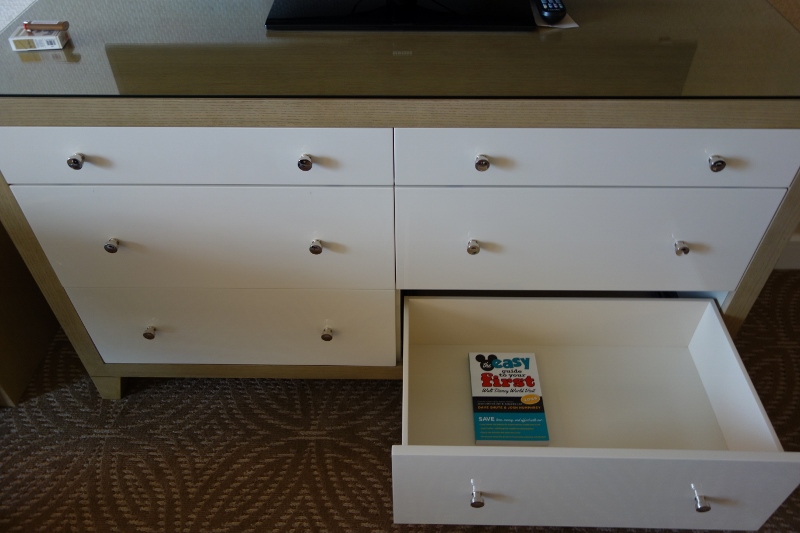 There's plenty of storage in this room, including the six dresser drawers.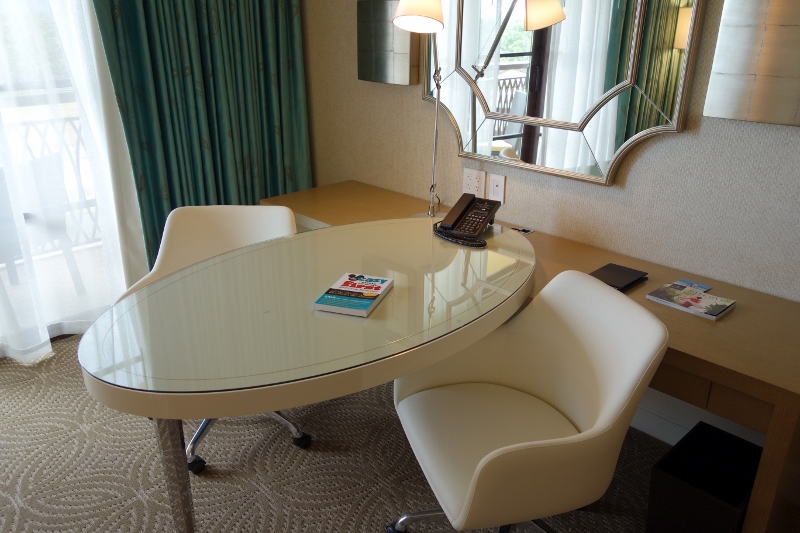 Further down this side is the desk/table. The Disney deluxes have either a table for two or a desk. This (you'll see similar furnishings in many other hotels) serves as either.
BEDS AND BALCONIES IN STANDARD ROOMS AT THE FOUR SEASONS RESORT ORLANDO
This review continues here!
PAGES:  Previous  |  1  |  2  |  3  |  4  |  5  |  Next
Follow yourfirstvisit.net on Facebook or Google+ or Twitter or Pinterest!!
RELATED STUFF