The Disney Vacation Club at the Polynesian Resort
By Dave Shute
This is the sixth page of this review of Disney's Polynesian Resort. For the first page, see this
THE DISNEY VACATION CLUB AT DISNEY'S POLYNESIAN RESORT
Updated 9/2013–the scope of DVC at the Polynesian now seems much narrower than originally reported.
Disney Vacation Club studios and villas are two things at the same time:
Spaces available as time-shares to members of the Disney Vacation Club, and
The exact same spaces reservable for cash for a night or ten to anyone, just like any other rooms at Walt Disney World.
Disney Vacation Club One and Two-Bedroom Villas, in particular, are a very comfortable way to visit Walt Disney World without having to pay the price of a suite.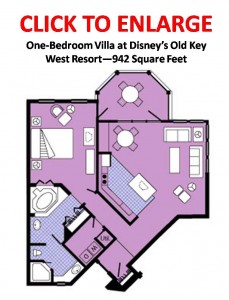 These villas include a full kitchen, living and dining space and one or two bedrooms. See the image for an example.
My bud Steve has reported extensively on his site Tikiman Pages about Disney Vacation Club offerings coming to the Polynesian Resort, and also covered it on his Facebook page.
His original reporting had a couple of new five story buildings being added, one in the Luau Cove area and the other where Rapa Nui is now, Tahiti being converted, and stand-alone Grand Villas added along the beach.  A new pool would have been added between Tokelau and the eastern side of the resort.
The image below is based on that original reporting.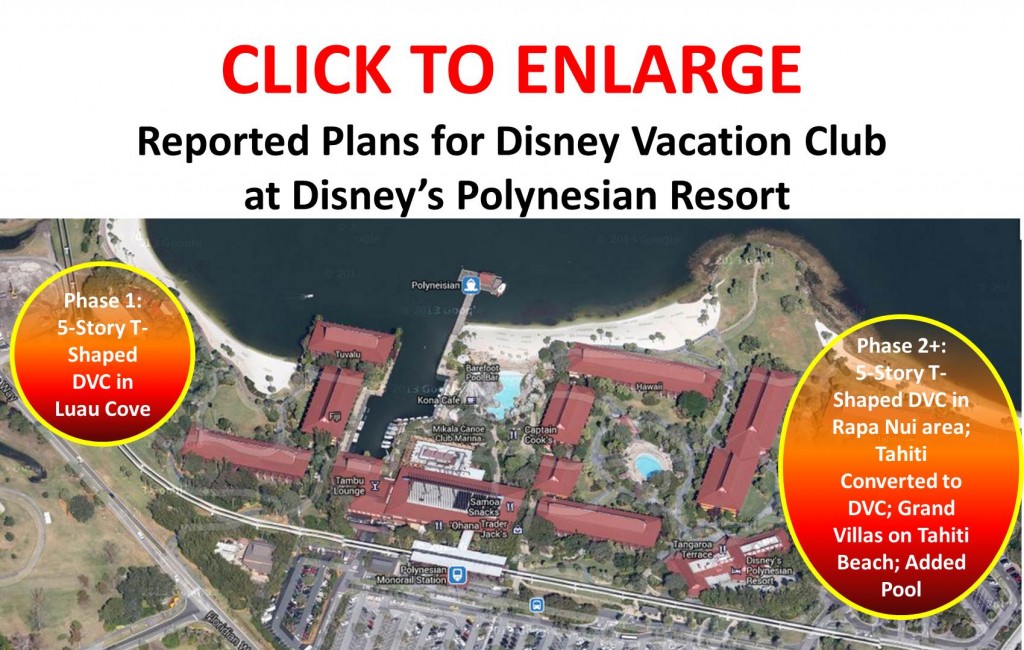 Plans seem to have changed.
The two new buildings seem off–or at least delayed–and also no longer being discussed is the new pool.  The Grand Villa plans and Tahiti conversion are still on, and it's unclear at this moment what will happen to Rapa Nui.
I'll keep you posted as I learn more from Steve!
PAGES: Previous | 1 | 2  | 3 | 4 |  5  |  6
Follow yourfirstvisit.net on Facebook or Twitter!
RELATED STUFF