Walt Disney World in 2014
By Dave Shute
2014 AT DISNEY WORLD
Below find the main topics for Walt Disney World in 2014, including
Disney World 2014 packages and booking dates
2014 Disney World deals
2014 Disney Armed Forces Salute
Free Dining in 2014 at Disney World
The best weeks of 2014 to visit
2014 crowds at Disney World
What's new at Disney World in 2014
DISNEY WORLD PACKAGES FOR 2014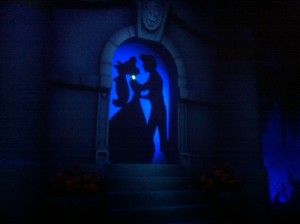 Disney's 2014 prices will likely come out in the summer of 2013. You can find projected 2014 Disney World price seasons here.
You can book a Disney World hotel room up to 500 days in advance. That means that as of October 29, 2012, you can book arrival dates into mid-March 2014.
DISNEY WORLD DEALS IN 2014
2014 discounts at Walt Disney World are unlikely to emerge until the fall of 2013 at the earliest. For 2014 Disney World deals, promotions, and discounts as they emerge, see the Walt Disney World deals and discounts page of this site.
Walt Disney World offers specials, discounts, packages deals, and other deals only when, based on its booking rates, it believes it can profitably bump demand by doing so.
The windows it provides for such deals seem to range from a month to nine months ahead. Given this, the more the economy seems to be doing OK, the shorter the notice for these deals likely will be.
For Disney World 2014 military deals and 2014 free dining at Walt Disney World, see below.
DISNEY WORLD MILITARY DISCOUNTS IN 2014
Disney World has announced special discounts for Military families for most of 2013.  See this for more. There's no telling if this deal will be extended into FY14, or if so, when such an extension will be announced.
FREE DINING AT DISNEY WORLD IN 2014
There's no guarantee Disney will offer the Disney Dining Plan for free in 2014.
If it does, based on past dates, Disney will most likely offer more free dining in 2014 from later August 2013 through much of September, and announce it in the late spring or early summer of 2014.
BEST WEEKS TO VISIT DISNEY WORLD IN 2014
For the best times to visit Disney World in 2014, see 2014 weeks to visit, ranked in order.
A few observations (all reflected in the 2014 week rankings):
New Year's Eve 2014 is midweek, so there will be fewer lower-crowd days in January.
Easter, April 20, 2014, is about as late as it can be, meaning more good late March and early April dates than usual.
Thanksgiving 2014 is November 27th, almost as late as it can be, meaning more good November days and fewer good December days.
CROWDS AT WALT DISNEY WORLD IN 2014
See the 2014 Disney World Crowd Calendar.
WHAT'S NEW AT DISNEY WORLD IN 2014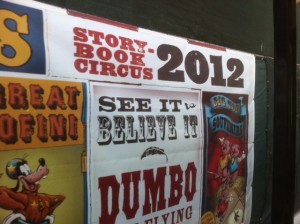 As I write this, not much new is expected in 2014.  The Seven Dwarfs Mine Train ride is expected to open in 2013, and Avatar no earlier than 2015.
The major elements of Disney's NextGen project likely will have launched by 2014.  If so, much more will come on this later.
NextGen, when fully implemented, will increase the value of staying in Walt Disney World resort hotels, especially for those able to do extensive advance planning.
MORE ON WHEN TO GO TO WALT DISNEY WORLD
RELATED STUFF