Review: Disney's Caribbean Beach Resort, p3
For the first page of this review of the Caribbean Beach, see this.
A PHOTO TOUR OF A STANDARD ROOM AT THE CARIBBEAN BEACH RESORT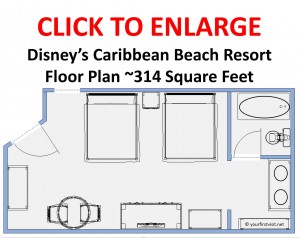 Caribbean Beach rooms are accessed from an outside corridor. You enter into the living area, with the bath at the back.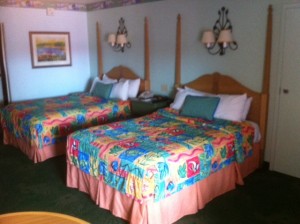 As you enter the room, on the bed side you'll find two full beds, brightly decorated with a Nemo theme.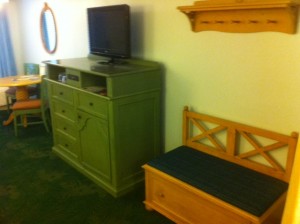 On the opposite side of the room, you'll find a dresser with a built-in mini fridge and a flat screen TV.  Next to it is a chest.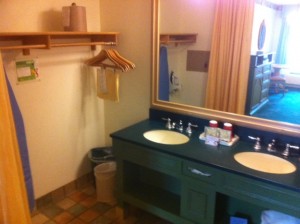 Further back in the room you'll find a split bath.  One part has double sinks and a clothes hanging area; the other has a tub and toilet.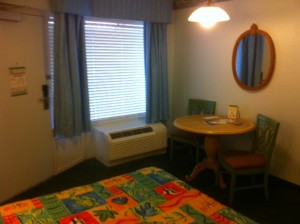 At the front of the room, near the entry, you'll find a big table and two chairs.  Many rooms have one window here, but a little less than half are corner rooms with two windows.
RELATED STUFF